There is a common understanding that when it comes to investing, there are those who are "in the know" and then there is everyone else. This has given rise to the principle of following significant insider transactions. By taking cues from those who are believed to have a greater understanding of the company's prospects, investors can ride the coattails of those with close ties to the company's operations. This is why investors should watch the stock purchases and share sales of insiders from time to time. Yet while there are many reasons for insiders to sell their shares of a company, there are often very few reasons for them to buy shares apart from having a positive outlook on the underlying equity. It's for this reason that I highlight a recent insider purchase within Ironwood Pharmaceuticals, Inc. (IRWD).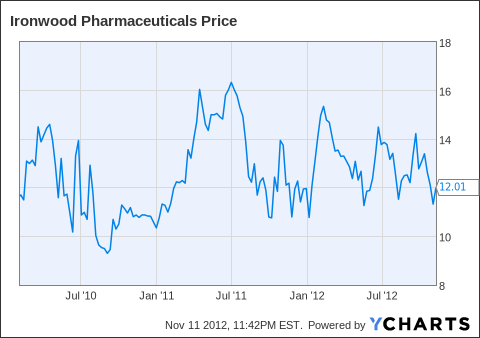 IRWD data by YCharts
On November 5, a large insider purchase was made by none other than Ironwood's CEO, Mr. Peter Hecht. Hecht directly purchased 50,000 Class A shares at a price of $11.65 for a total transaction valuing $582,500 according to the filed Form 4 found here. Altogether this latest purchase brings Mr. Hecht's total direct ownership of Class A shares to 72,803. It is worth mentioning, however, that he also directly owns 3,649,751 Class B shares.
Mr. Hecht has served as the chief executive officer for Ironwood Pharmaceuticals since its founding in 1998. He earned a B.S. in mathematics and an M.S. in biology from Stanford University. He also holds a Ph.D. in molecular biology from the University of California at Berkeley. What makes this particular transaction unique is that it represents his first direct purchase of Class A shares in the company. It also marks one of the first direct insider purchases in a long history of beneficial owner sales and exercised options.
Ironwood Pharmaceuticals is a leading company that is expanding the scientific frontier in the area of guanylate cyclase type-C (also known as GC-C) agonists. The entrepreneurial pharmaceutical company intends to develop & commercialize medicines and has been focusing in particular on the science and treatment of gastrointestinal diseases. Its development team has a diverse range of experience concerning the pharmacological profile associated with GC-C agonists. The company's two most advanced GC-C argonists are "linaclotide" and "IW-9179".
Of particular note in regards to this latest insider transaction is the company's recent announcement of a collaboration project concerning Ironwood's linaclotide, which is marketed under the trade name of Linzess. Ironwood Pharmaceuticals announced on October 23 that the company came to an agreement with pharmaceutical giant AstraZeneca (NYSE:AZN) in order to co-develop and co-commercialize linaclotide in China. AstraZeneca stated that it will made an upfront payment of $25 million to Ironwood and will share the net profits and losses associated.
Linaclotide is the first and only GC-C agonist approved by the US Food and Drug Administration as it gained its approval in August 2012. Altogether, the drug addresses the underlying causes of abdominal pain, discomfort, and bloating suffered by patients with lower gastrointestinal disorders like irritable bowel syndrome with constipation or chronic constipation. Linaclotide is a 14 amino acid peptide agonist of GC-C, a receptor found on the epithelial cells that line the intestinal tract. To date, there has been little medical research in this area due to limited improvement seen under current therapeutic agents.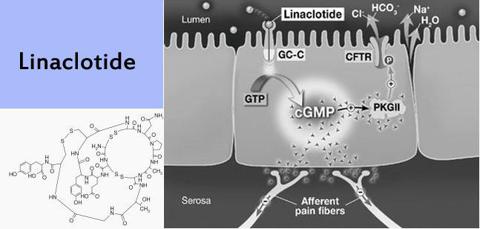 Click to enlarge
Combined with this news comes another indicator of corporate growth. BioMed Realty Trust (NYSE:BMR) announced on October 31 that the company would be amending its lease agreement to accommodate Ironwood's expansion in Cambridge, Massachusetts. BioMed stated that the facility lease would be extended through 2018 and that the phased expansion would total another 93,000 square feet. This would bring Ironwood's leased space to a total of 303,000 square feet.
Conclusion
When you put together the growing indicators, it would appear that Ironwood is settling in for a more comfortable ride in this course of drug development. The company has already gained FDA approval for its key drug to address a niche market found in irritable bowel syndrome. The key partnership found in AstraZeneca is capable of bringing the drug to commercialization. The company is expanding its operations in Massachusetts. Then of course there is the CEO who is making a significant direct open market purchase of the company's common stock. Altogether, investors may wish to consider Ironwood Pharmaceuticals as a drug development company worthy of their attention.
Disclosure: I am long AZN. I wrote this article myself, and it expresses my own opinions. I am not receiving compensation for it (other than from Seeking Alpha). I have no business relationship with any company whose stock is mentioned in this article.