With the recent move in the U.S. dollar index (DXY) higher and fears of more risk off, investors are watching emerging market currencies levels closely.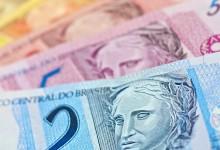 Investors must be aware of what effect currencies can have on stock prices, especially lately for stocks that have exposure to the real.
We continue to highlight the importance of FOREX market in the overall performance of emerging market stocks, and how key moves in currencies also define major market events, in addition to impacting a return profile.
Richard Ross, CMT is a top market technician and a guy who focuses on emerging markets.
Rich is looking at the Brazilian Real (BRL).
The BRL has been trapped in an artificially induced range based on Brazil Central Bank policies that have put in a loose peg between 2.0 and 2.10 (see chart below). Many of the emerging market currencies we follow are near top of recent ranges where we can see a test higher (lower in value) if the DXY trend doesn't reverse course.