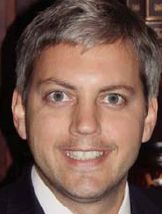 In the September 30 edition of Value Investor Insight, Brian Bares of Bares Capital explained what he thinks the market is missing in Winmark Corporation (NASDAQ:WINA). Key excerpts follow:
Is your next idea, Winmark, another bet on a CEO's encore performance?

BB: In many ways, yes. John Morgan, who I mentioned earlier, made his name in the equipment-leasing business, having built a company called Winthrop Resources Corp. from scratch until selling it many years ago for $330 million to TCF Financial. In 2000, he took over as CEO of Winmark, whose core business is franchising retail stores that primarily buy and sell used merchandise. The brand franchises include Play It Again Sports, which sells sports equipment, Once Upon A Child, focusing on children's clothing, toys, and furniture, Plato's Closet, for teen apparel, and Music Go Round, for musical instruments.

While we wouldn't classify the individual franchisee businesses as especially noteworthy – though they are generally healthy and growing – the model for Winmark as the franchisor is very attractive. It signs 10-year contracts with franchisees, who pay 3-5% royalties on gross revenues. The result is an extremely high-margin revenue stream for Winmark, requiring little incremental capital spending and without a lot of business risk. The overall licensing business generates approximately $7 million of annual free cash flow, growing 8-9% per year.

The bigger story for us is that after his five-year non-compete agreement expired, Morgan has been building new leasing businesses within Winmark. One focuses primarily on leasing big-ticket IT equipment to small and medium-sized organizations, while the other is a smaller-ticket business-to-business franchise concept called Wirth Business Credit.

As quality businesses go, leasing wouldn't appear to be way up there.

BB: That's true, but what Morgan has proven very adept at is targeting customers that are likely to have rapidly changing needs and that aren't as likely to drive the hardest bargain. A typical customer would be a hospital, for example, which relatively frequently needs to upgrade its information technology to take advantage of new software and systems. When that happens, Winmark is able to charge additional fees on top of the original contract. We were somewhat skeptical about how profitable all this could be, until we started seeing the results of the leasing business come in.

One thing weighing on the stock has been that as the leasing infrastructure has been built out – before the revenues from it have really started to grow – overall earnings and returns on capital have been negatively impacted. Given that we're optimistic about Morgan's ability to grow the leasing business, that's just given us more opportunity to buy the stock at favorable prices. The leverage on the upside from leasing is high: a good-sized $4 million contract with a hospital can net Winmark $300,000 to $500,000 in profit, which goes a long way in a company with 5.5 million shares outstanding.

With the shares recently at $17.20, how are you looking at valuation?

BB: The franchise business is fairly easy to value. Our DCF model on its free cash flow, using a 10% discount rate, results in a current value for that business of around $17 per share. On top of that there is another $1.50 or so per share in cash and investments on the balance sheet. So you're getting the leasing business for free. If we conservatively assume that business can get to $5-6 million in free cash flow per year, we'd expect the stock price to at least double. As in the case of IAAC, we take considerable comfort in the fact that the company is run by a highly-incented CEO who has done this before. Even with a 25% stake in the company, Morgan has recently been buying shares at above the current price.

Is the illiquidity in the shares an issue?

BB: We look at it as another reason the shares are inefficiently priced. We have a full position and expect to hold it for some time as the value of the company compounds, so it's not something we worry about.