Crude oil inventories for the latest week were released a day late this week due to the Veterans Day holiday. While traders were looking for a build of 2.5 million barrels, the actual build in stockpiles was less than half of that at 1.1 million barrels. Even still, crude oil inventories remain at record high levels for this time of year, and are well above their historical average going back to 1984 and relative to the last 10 years.
(click images to enlarge)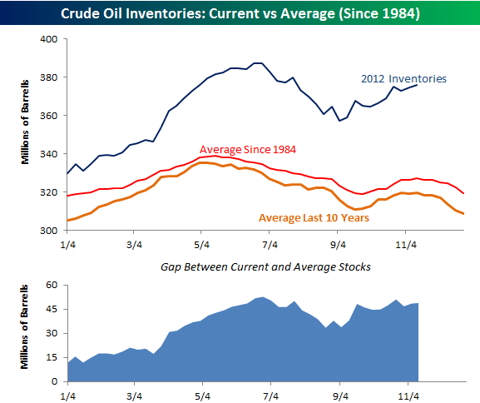 Click to enlarge
Gasoline inventories saw a modest decline this week, falling by 400K barrels, which was less than half of the decline that traders were looking for. Unlike crude oil inventories, gasoline inventories are relatively tight, as they are inline with their historical average.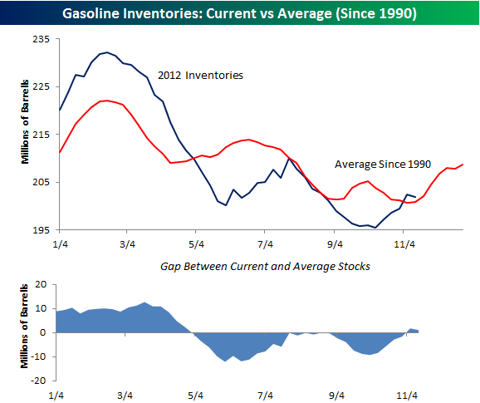 Click to enlarge