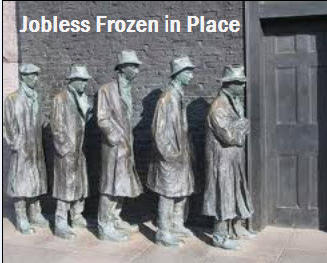 According to data released today, the eurozone has entered recession, which would make two since 2009. China stocks fell once again post the People's Party Congress, which only succeeded in naming a new leader, Xi Jinping. Xi, a conservative, offered a bewildering array of heroes, beginning with Mao and ending with his immediate predecessor. The PBOC cut interest rates to curb the rise in the yuan (NYSEARCA:CYB), while the yen (NYSEARCA:FXY) (NYSEARCA:YCS) continued to fall.
U.S. Jobless Claims soared (439K vs. 376K expected, and prior revised higher to 361K). Most of this was blamed on Sandy, but the largest number of jobless claims came from Pennsylvania and Ohio. The Empire State Mfg Survey dropped (-5.2 vs. -5 expected, and prior -6.16). The Philly Fed Survey was a stinker (-10.7 vs. 4.5 expected, and prior 5.7), and the CPI was basically flat and hardly worth mentioning (or even believing in).
It's reported that the FHA (Federal Housing Authority) is about to exhaust its reserves available due to mortgage delinquencies, so be prepared for another taxpayer bailout. Currently, the FHA has insured 739,000 loans that are 90 days or longer past due or are in foreclosure. This could total as much as $100 billion. These are the kind of facts bulls hollering "housing recovery" can't seem to understand. And all of this is happening when household formation in the U.S. is nearing an all-time low. So I guess the "Flip That House" TV show will only have government bureaucrats and bankers as the audience.
Along these same lines, and something financial markets should be focused on like a laser, is so-called Generations X and Y may be lost as potential investors since beyond social media and Apple, they seem interested in little else. After all, two bear markets in a decade hardly leads to investment enthusiasm, does it?
Behemoth Walmart (NYSE:WMT) disappointed with a revenue miss of $113.93 billion vs $114.89 billion. The outlook also missed analysts' expectations at earnings in a range of $4.88-$4.93 vs. $4.94 expected. This report negatively affected the retail sector (NYSEARCA:XRT) and (NYSEARCA:XLY).
The markets are short-term much oversold, and rallies could happen at any time for any, even the most specious, reasons. Today, I posted a commentary, "The Great Depression Part 2, Will the Future Follow the Past". The monthly charts from the 1930s are eerily similar to the current period, but not necessarily a prediction.
The dollar (NYSEARCA:UUP) was only slightly higher, while a gold (NYSEARCA:GLD) bear raid was in full swing. Commodity markets (NYSEARCA:DBC) were weaker on the dollar and lousy economic data. Within the sector, Oil (NYSEARCA:USO) was weaker despite Israeli and Hamas cross-border bombardments. Bonds (NYSEARCA:TLT) (NYSEARCA:IEF) were flat, while the more speculative high yield sector (NYSEARCA:HYG) continues to trade down with stocks.
Volume Thursday was still high. Bulls tried some rally attempts throughout the day Thursday, but couldn't pull off a major reversal. Breadth per the WSJ was still negative and just builds on oversold conditions.
(click image to enlarge)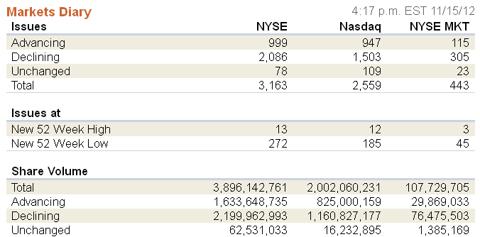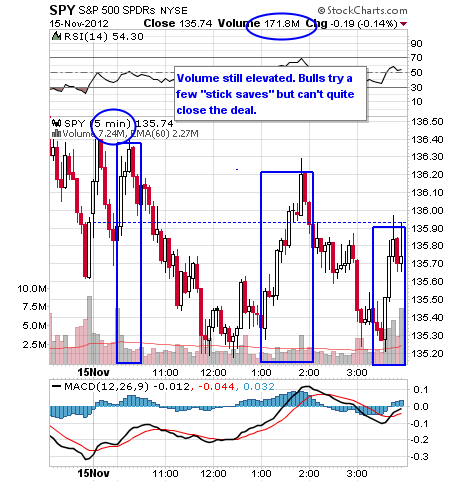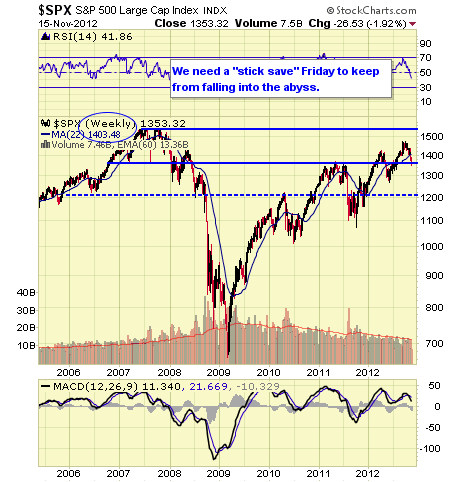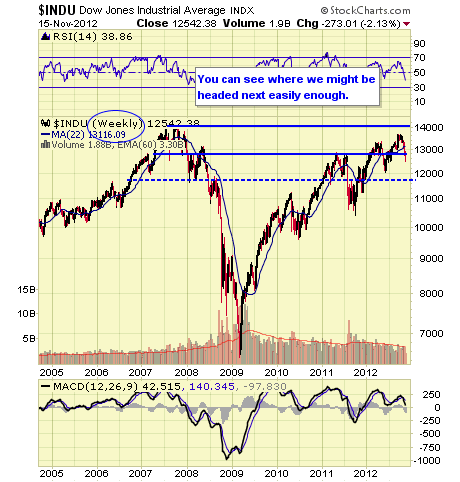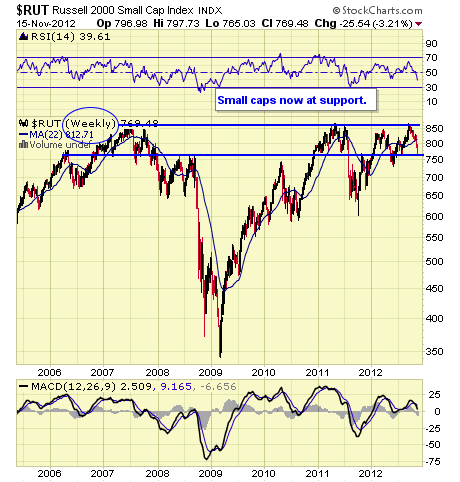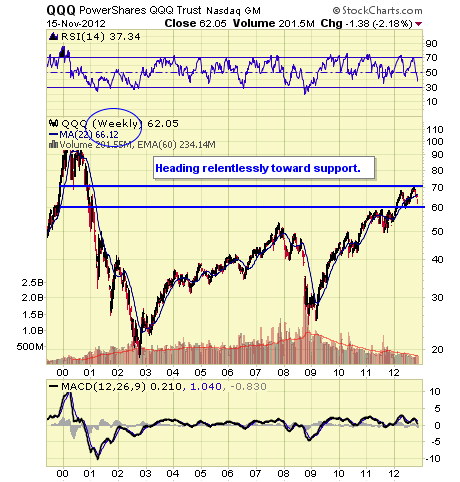 Continue to U.S. Sector, Stocks & Bond ETFs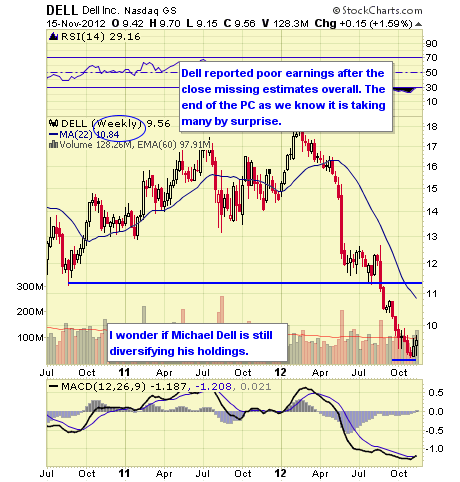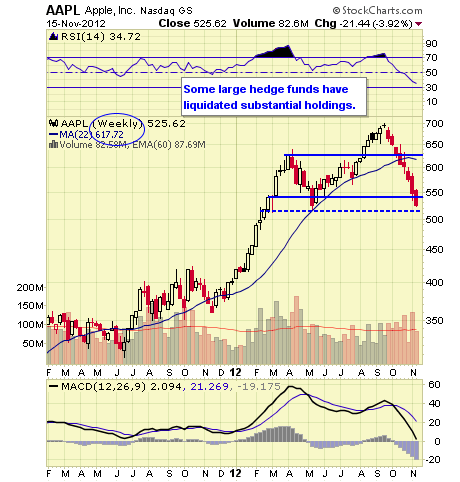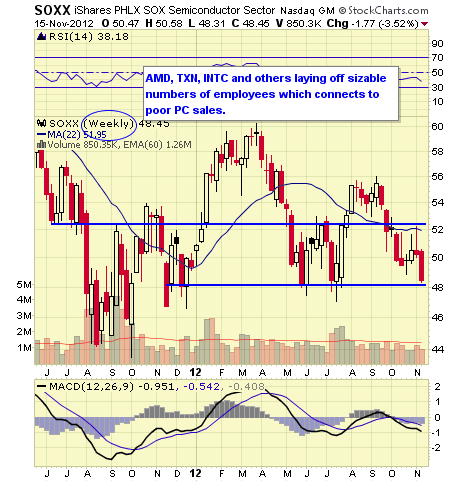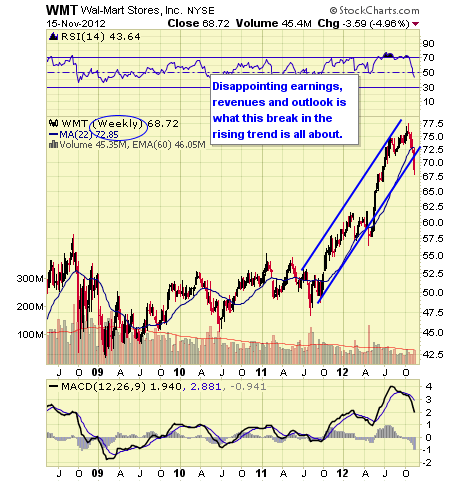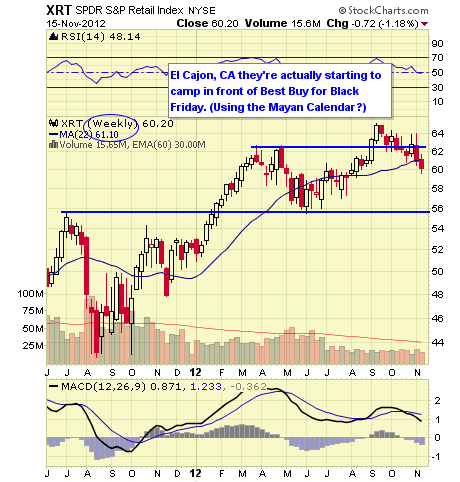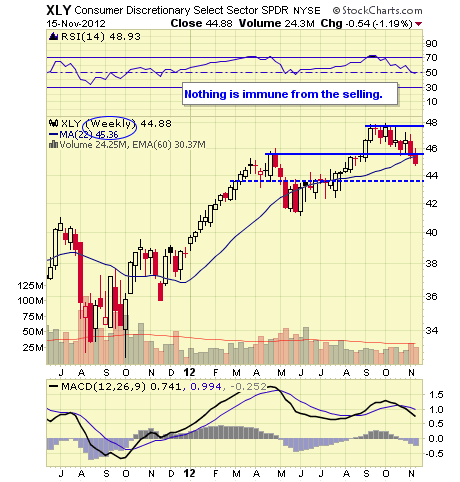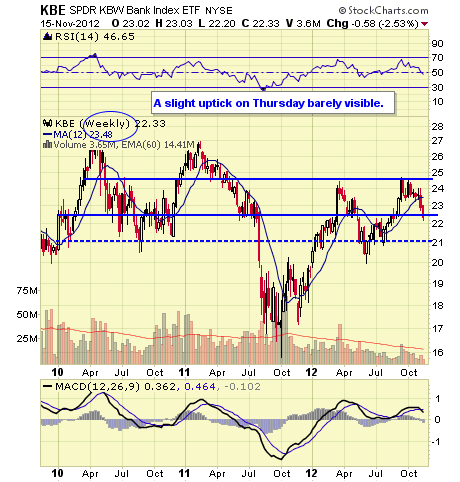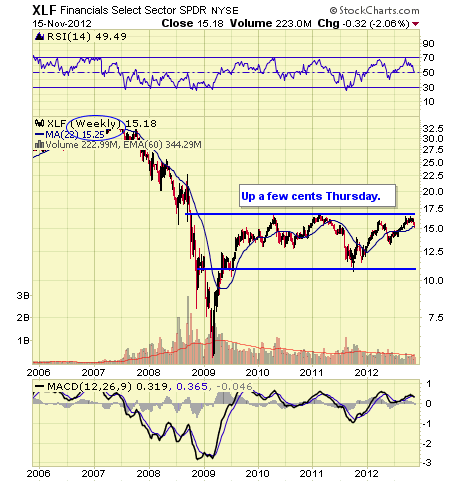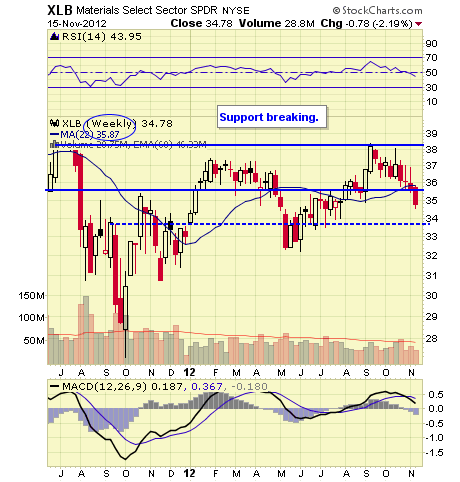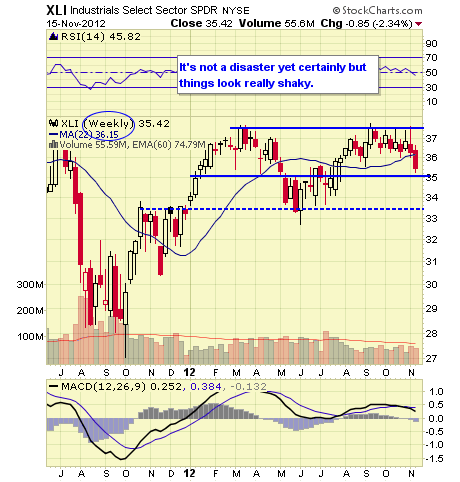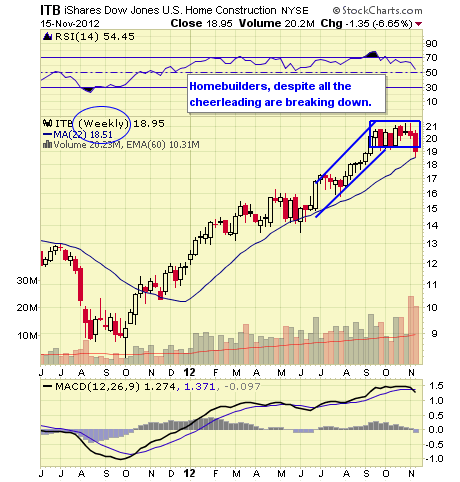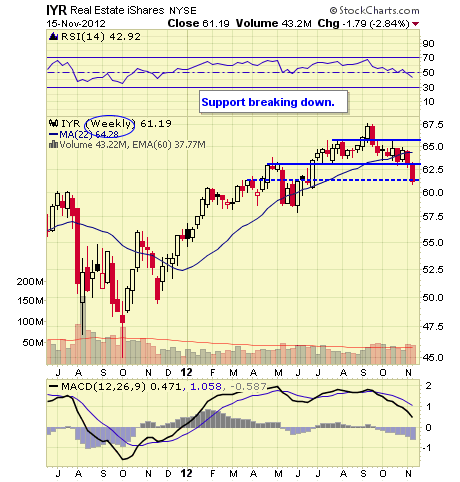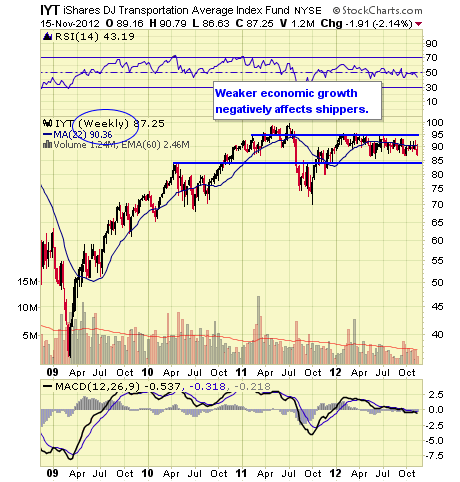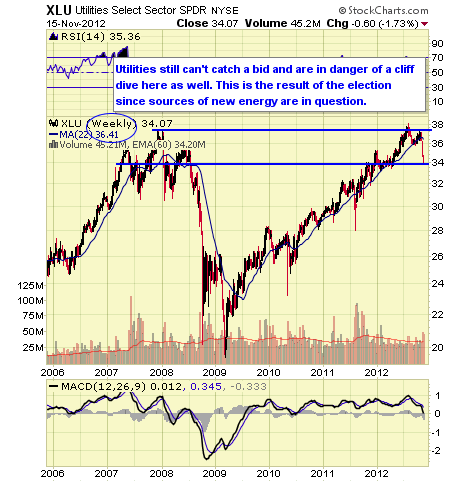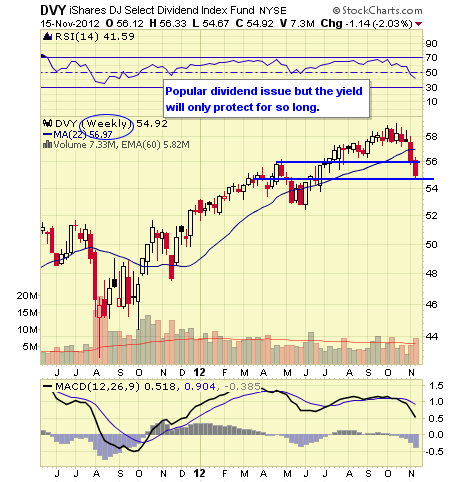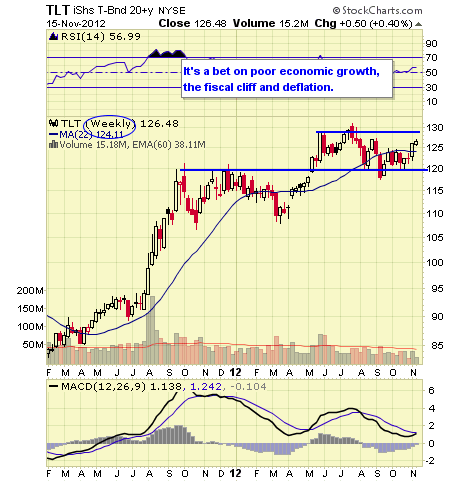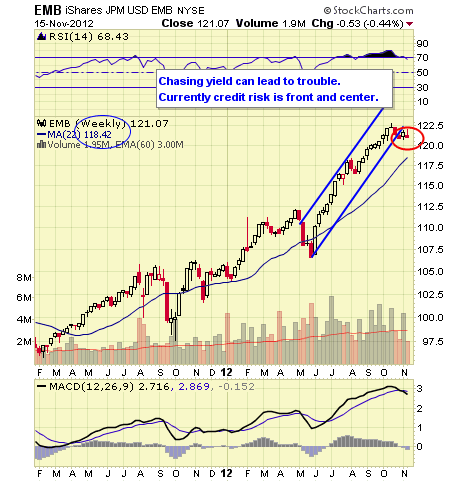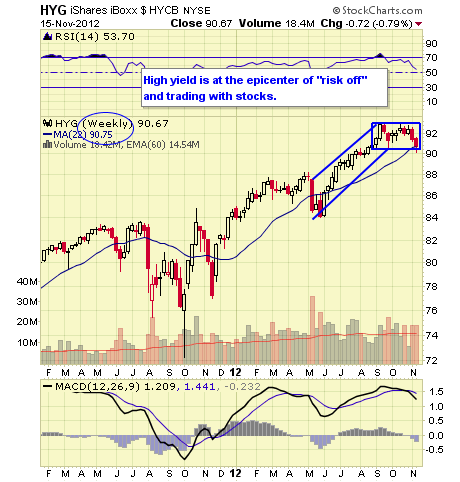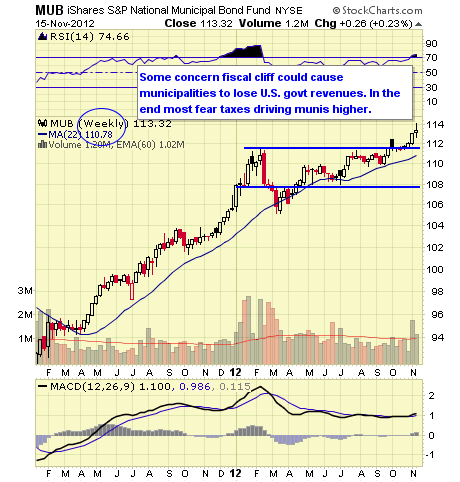 Continue to Currency & Commodity Market ETFs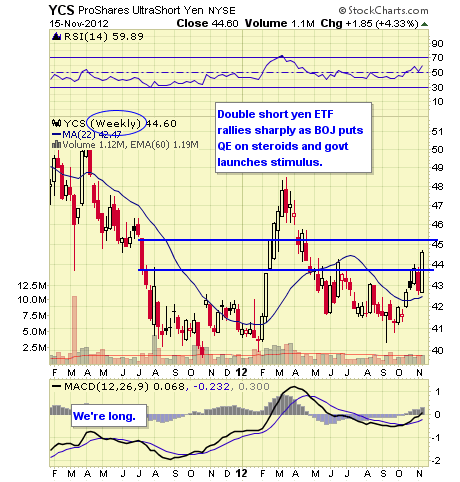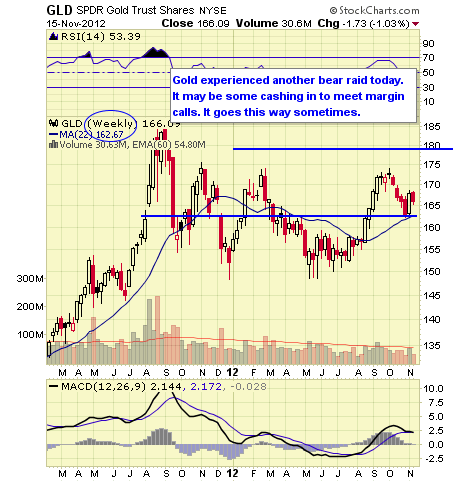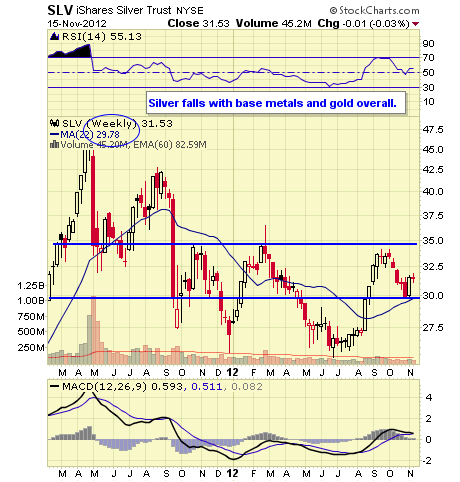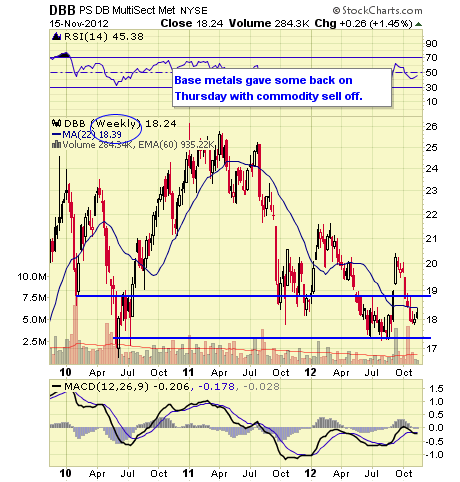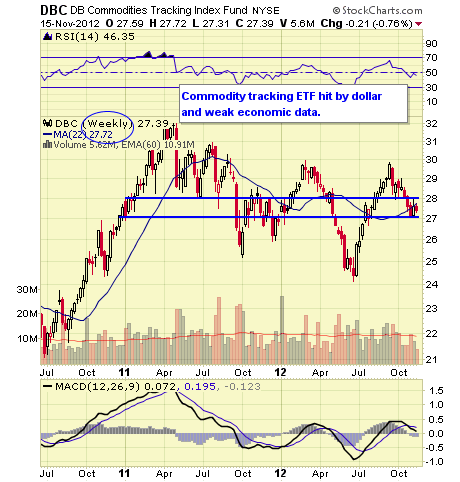 c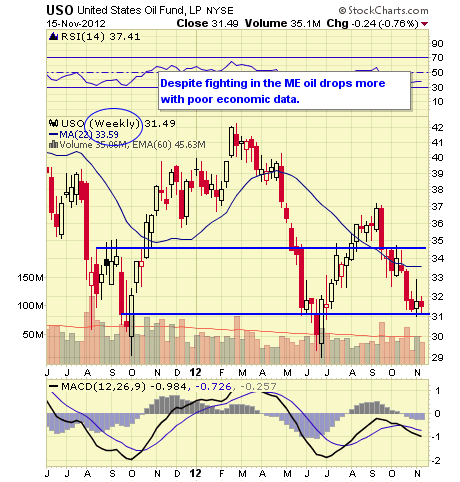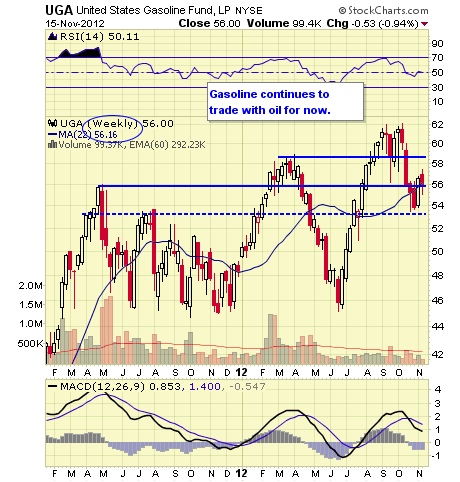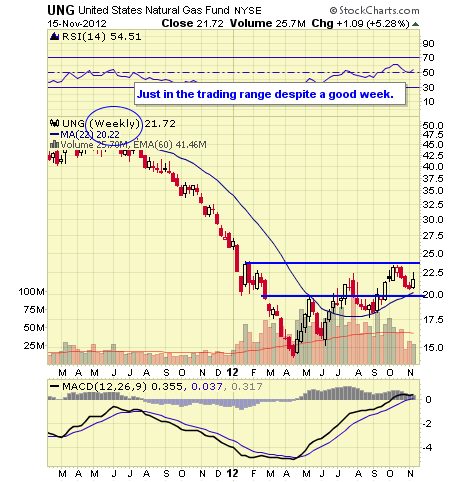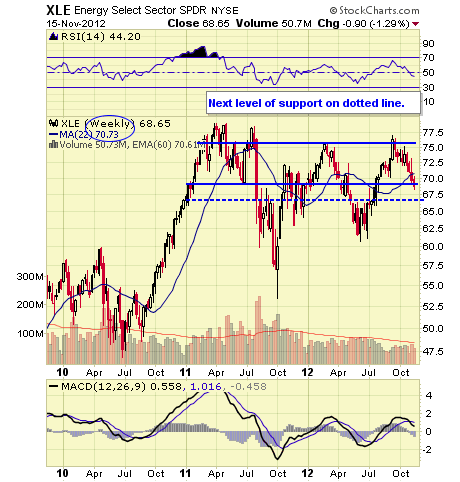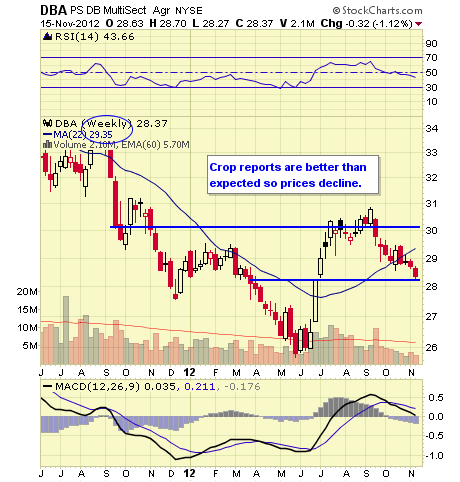 Continue to Overseas Sectors & ETFs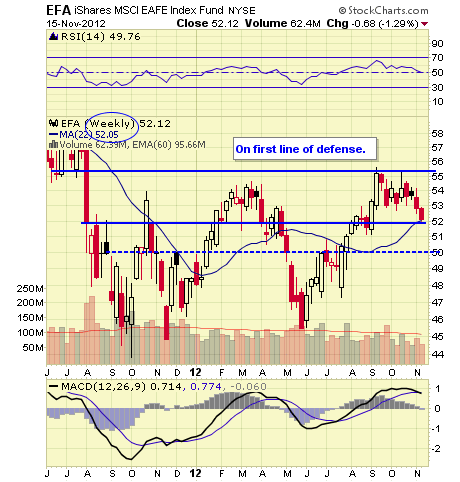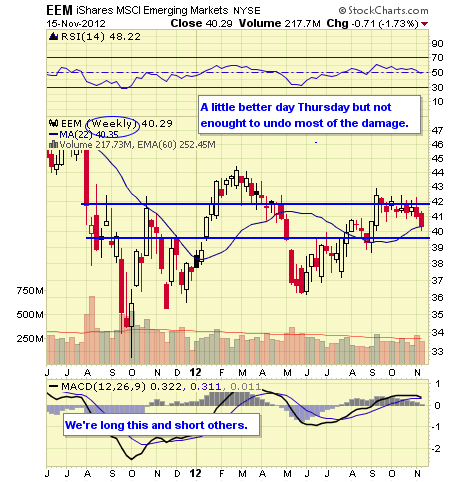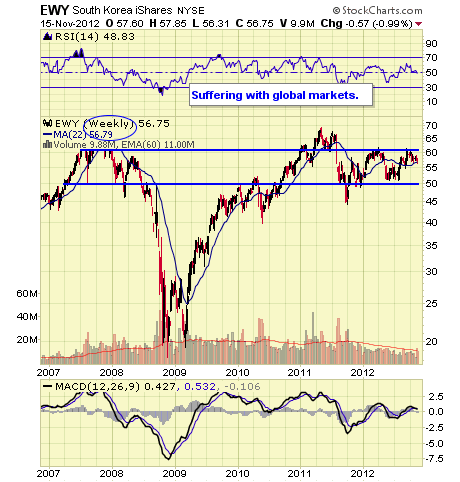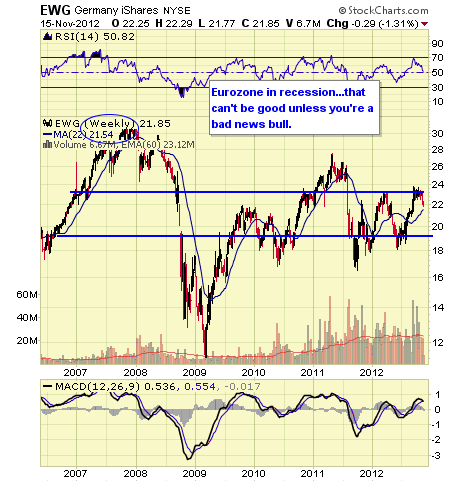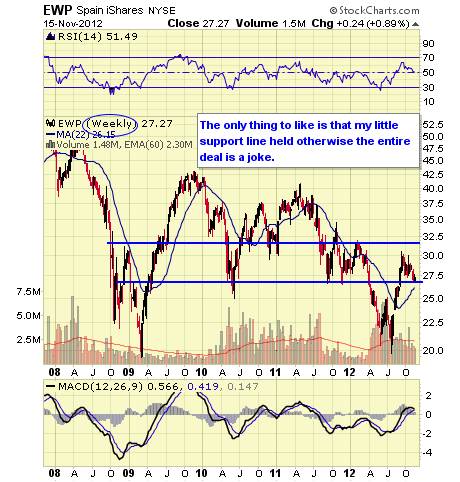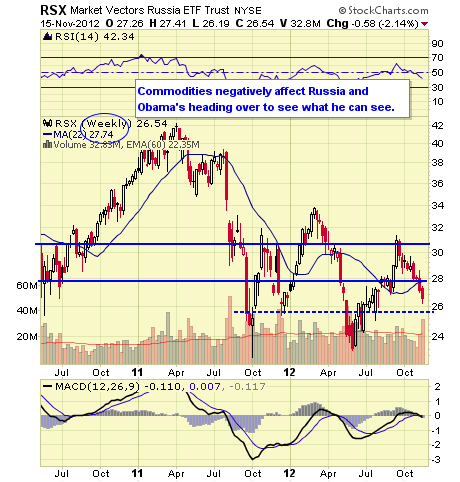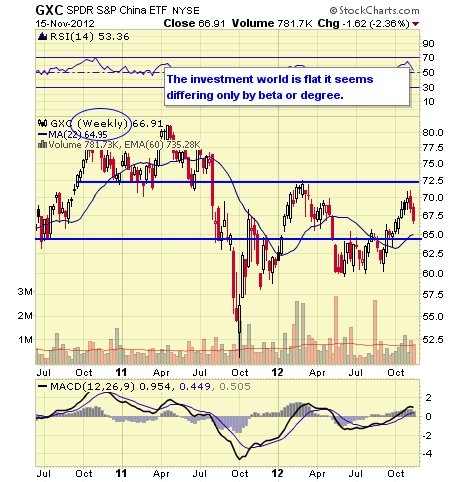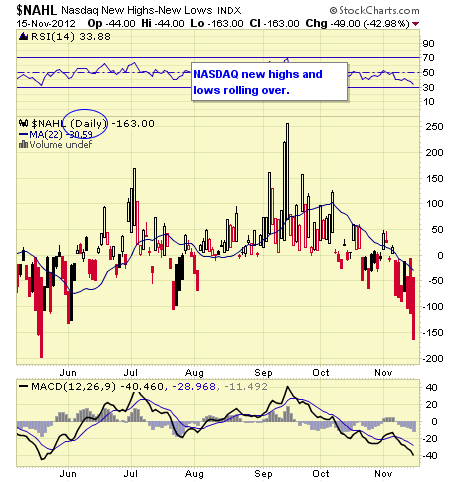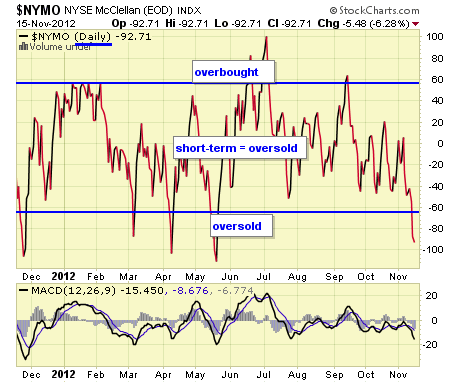 The NYMO is a market breadth indicator that is based on the difference between the number of advancing and declining issues on the NYSE. When readings are +60/-60, markets are extended short-term.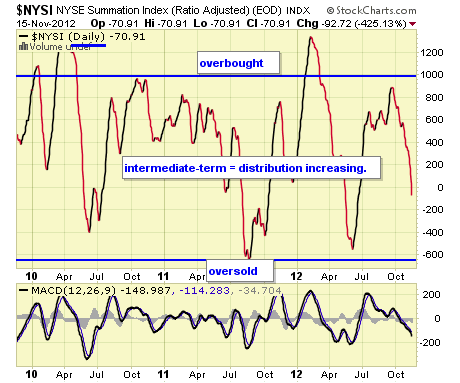 The McClellan Summation Index is a long-term version of the McClellan Oscillator. It is a market breadth indicator, and interpretation is similar to that of the McClellan Oscillator, except that it is more suited to major trends. I believe readings of +1000/-1000 reveal markets as much extended.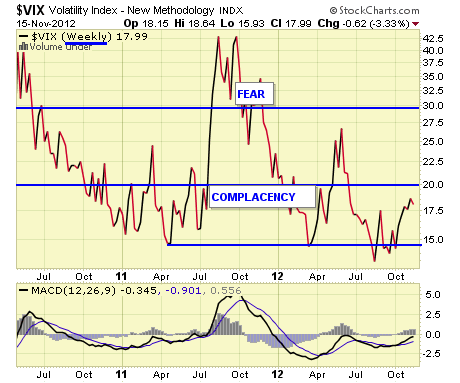 The VIX is a widely used measure of market risk, and is often referred to as the "investor fear gauge." Our own interpretation is highlighted in the chart above. The VIX measures the level of put option activity over a 30-day period. Greater buying of put options (protection) causes the index to rise.
Concluding Remarks
The NYMO doesn't get much more oversold than we're seeing now, so I would expect some sort of rally. At the same time, the low level of the VIX is "vexing" many, since the sharp declines we're seeing haven't seen investors buying put protection. So both indicators are contradicting each other.
Friday brings options expiration, which should enhance volatility and may in itself cause a rally weirdly. Also on tap is Industrial Production. It won't take much to get the animal spirits flowing for bulls. But currently, any rally would just be a mechanical/computer event.
The spin to ignore the dreadful Jobless Claims due to Sandy was ridiculous. Most economic indicators continue to show contraction. The Fed can only do so much and has admitted it.
Disclaimer: The ETF Digest maintains an active ETF trading portfolio and a wide selection of ETFs away from portfolios in an independent listing. Current "trading" positions in active portfolios, if any, are embedded within charts: Lazy & Hedged Lazy Portfolios maintain the follow positions: VT, MGV, BND, BSV, VGT, VWO, VNO, IAU, DJCI, DJP, VMBS, VIG, ILF, EWA, IEV, EWC, EWJ, EWG, & EWU.
The charts and comments are only the author's view of market activity and aren't recommendations to buy or sell any security. Market sectors and related ETFs are selected based on his opinion as to their importance in providing the viewer a comprehensive summary of market conditions for the featured period. Chart annotations aren't predictive of any future market action rather, they only demonstrate the author's opinion as to a range of possibilities going forward.
Disclosure: I have no positions in any stocks mentioned, and no plans to initiate any positions within the next 72 hours. I wrote this article myself, and it expresses my own opinions. I am not receiving compensation for it. I have no business relationship with any company whose stock is mentioned in this article.