Nvidia (NASDAQ:NVDA) has now become a unique simultaneous growth and value technology bet at these levels. As the stock has continued to sell off in the wake of an excellent earnings report, in which the firm reported record revenues and gross margins, coming in at the midpoint of its fairly optimistic guidance of $1.15B - $1.25B. While other semiconductor firms warned and missed estimates, Nvidia executed very well and came in right in-line with its already high guidance. In addition, the company initiated its first-ever quarterly cash dividend to the tune of $0.30/share annually.
So, with the company outperforming its peers this earnings season, why has the stock been slaughtered in post-earnings trading? Well, there are a number of reasons - some rational, some completely irrational - that I believe are the major negative drivers in the short term. I am using the latest downturn in the stock to continue to build my position because I believe that in the medium to long-term, the stock will violently rebound.
I plan to discuss - and quell in some cases - the fundamental fears and concerns that seem to be the headline drivers for the stock and lay out why the shares are substantially undervalued.
The Threat From Integrated Graphics On PC
A major fear that I have seen is that as integrated graphics products from Intel (NASDAQ:INTC) and AMD (NYSE:AMD) become more powerful, the need for Nvidia's solutions will begin to diminish. For this hypothesis to play out, we would need the following claims to hold true:
PC games cease to improve in visual fidelity
The average monitor resolutions of gamers do not increase
Fidelity Likely To Increase For The Foreseeable Future
Fortunately, the game industry has been fairly relentless in pushing the boundaries of computer graphics. While the games that Activision-Blizzard (NASDAQ:ATVI) and Electronic Arts (NASDAQ:EA) offer incredible visual fidelity, there is still quite a long way to go before the need for more sophisticated graphics hardware comes to a screeching halt. Want proof? Here's what a top-of-the-line PC game looked like in 2004: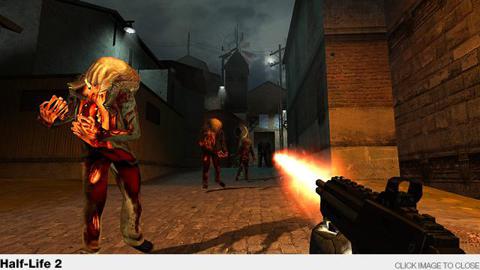 In 2007, PC gaming saw a huge increase in graphical fidelity with the launch of the infamous "Crysis" - which could barely run at highest settings on the best-of-the-best hardware at the time at modest screen resolutions: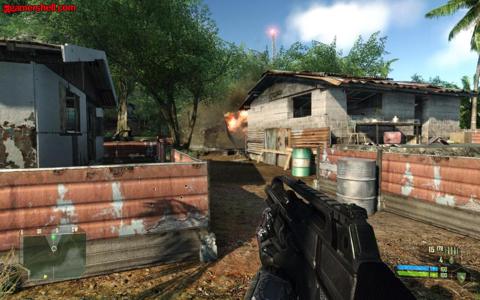 In 2012, games offer even more visual fidelity that taxes even the most powerful of graphics hardware. Take, for example, EA's Battlefield 3: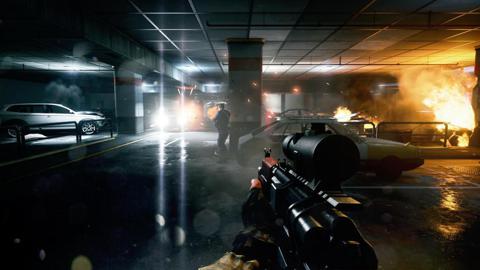 But this still isn't enough! While these games are getting progressively more gorgeous and realistic, they are still a far-cry from photo-realism in real-time with many interactive objects, characters, animations, and so on. In the gaming world, the need for graphics power will continue to increase as visual fidelity continues to increase for the foreseeable future.
Push Towards Higher Resolution Displays Will Drive Upgrades
Another phenomenon that has very likely been accelerated by Apple (NASDAQ:AAPL) is the use of higher resolution, higher quality displays in computers. In addition to the graphics requirements skyrocketing thanks to the quadratic increase in pixel count as resolution increases (i.e. moving from 1920x1080 to 2560x1600 is a 33% increase in the horizontal dimension and a 48% increase in the vertical dimension for double the total amount of pixels, which means twice the horsepower needed to render the same images at the same speed).
According to the Steam Hardware Survey, the most popular monitor resolution is now 1920x1080, with 28.09% of users sporting this resolution. A good portion of users (18.9%) are using 1366x768 displays and yet still 7.12% use 1440x900, 7.33% use 1600x900, and 9.42% use 1680x1050. As 1920x1080 monitors come down further in price and 2560x1600 displays come priced more reasonably for mainstream use, there will likely be a continued shift towards higher resolution, higher quality displays.
Bottom line: this will push gamers to upgrade to next generation graphics cards even if the visual fidelity for this console generation has somewhat hit a plateau.
Speaking Of Next Generation Consoles...
A popular argument that I hear is that the reason that PC gaming is doing quite well these days is that the current console cycle is becoming so stale that users are now moving to the PC in search of the "next generation" experience. There is a fairly fatal flaw in that logic: wouldn't this lead to stagnation in hardware upgrades in the absence of a broad, fundamental graphical fidelity increase?
Yes. In fact, a fairly common complaint in the PC gaming community is that their PCs are no longer being challenged thanks to the consoles setting the bar so low on visual fidelity. This has likely led to, if anything, a lengthening of graphics card upgrade cycles in the PC gaming community. And yet despite that, Nvidia's GeForce sales continue to rise year-after-year.
I therefore believe that the next generation of consoles will raise the graphical fidelity common denominator and enable the PC versions of multi-platform games to, once again, offer a materially better experience with faster, higher margin discrete graphics hardware.
In short, integrated graphics are improving, but video game requirements are a moving target. Thus what is "good enough" for today's games (which are hamstrung by the relatively long console cycle) will not suffice in the next generation.
With that addressed, it is time to move on to the next major concern: Intel's Xeon Phi.
The Threat From Xeon Phi
The next major challenge that investors appear to be really baking into the stock price is the brand new competitive threat in the high performance computing side from Intel called the "Xeon Phi."
The idea behind GPGPU (general purpose GPU) and the Xeon Phi is to pair a whole lot of lean processors with very wide vector processing units in order to achieve very high performance per watt for brute-force calculations. Examples of tasks suited to GPGPU or the Xeon Phi include:
Computational finance
Electronic Design Automation
Speech Recognition
Weather Forecasting
Medical Imaging
Now, until Intel arrived on the scene, Nvidia essentially ran unchallenged in this space. AMD offers a competing product lineup, but Nvidia's market share is in the 90% range thanks to a strong software platform and aggressive developer support.
However, while AMD has proven to be a fairly impotent competitor in the space, Intel is much more formidable, with its products debuting in several high profile supercomputers. For now, Nvidia's latest and greatest "Tesla" still outperforms the Xeon Phi on the very important performance-per-watt metric, but both Intel and Nvidia are quite formidable execution machines, so there is not a clear cut view as to who will end up being the "dominant" player.
The dynamic here though is quite interesting, as each company has pros and cons.
Pros
The GPGPU technology is based heavily on the graphics technology that the firm deploys across its entire product stack, so Nvidia has a significant advantage in that it is significantly leveraging R&D that would mostly have been done anyway
Nvidia is the incumbent and has already built a strong relationship with HPC system designers and software developers
Currently the leader in performance per watt, even on 28nm against Intel's 22nm parts
Cons
Proprietary software development environment (NYSE:CUDA) is less enticing to newer developers (especially those willing to sacrifice a modicum of performance for a major increase in productivity)
Intel's presence in the server/HPC environment at a platform level is a non-trivial threat to Nvidia as the former will be able to offer complete turnkey platform solutions (although Nvidia's "Project Denver" is an attempt to level the playing field here)
That being said, there are still plenty of supercomputers that do not yet leverage any type of HPC accelerators, so I believe that the TAM will expand at a rate greater than Intel will take market share, which should keep Nvidia's overall sales in the segment quite safe. Further, as Intel's policy is to keep gross margins quite high, and as Nvidia's highest end designs are still quantitatively "superior" in performance per watt, pricing on Nvidia's side should not see too much pressure in the near-term.
Let's now turn to the big headline segment: mobile.
Mobile: Smartphones Offset Tablet Success In Near Term
Interestingly enough, Nvidia is one of the few companies that identified the mobile computing trend early on. While this is in no small part due to the fact that the firm failed to secure an x86 license in order to compete in the PC space, this turned out to be a decision that has put Nvidia in the right place at the right time.
Nvidia competes quite strongly in the Android and Windows RT spaces with its "Tegra" processors. The firm has won a number of high profile design wins, including the Google (NASDAQ:GOOG) Nexus 7, the Microsoft Surface, the ASUS Vivotab RT and Transformer Prime, along with a number of others with its "Tegra 3" system-on-chip. The next generation "Tegra 4" should put the firm in an even better competitive position going forward.
The chink in the armor here is currently Nvidia's smartphone strategy. While high end "superphones" (in Nvidia-speak) will be able to leverage the firm's upcoming Tegra 4 as well as its standalone Icera 4G modem, the lack of an integrated baseband + application processor solution gives the firm a material disadvantage relative to competitor Qualcomm (NASDAQ:QCOM) in the near-term.
In fact, Nvidia had previously led investors to believe that such a highly integrated part would be shipping by the end of 2012/early 2013 via the following slide: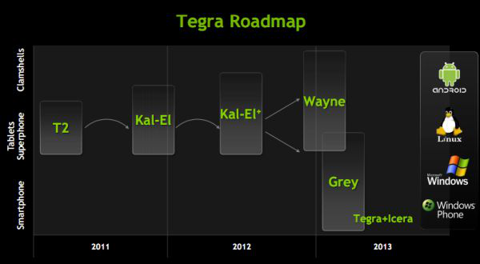 However, at the most recent earnings call, it was made clear that "Grey" would be taping out this quarter, implying that product release is about 6-9 months away (assuming things don't go wrong).
Since the firm will likely not have a mainstream integrated smartphone product during 2013, the stock sold off.
However, in the long term, this is likely to be insignificant. The graphics business is growing the top line as well as the gross margin line, the tablet products are ramping quickly (and Nvidia's presence here is quite strong), and the Tesla/Quadro products provide additional high-margin business.
Smartphone refresh cycles are quite short and the TAM is still going to be growing by leaps and bounds over the next several years (as is the tablet space), so Nvidia being a little late to the low- to mid-range of the smartphone space is not likely to "break" the company.
Valuation Support Still Quite Strong
The nice thing about Nvidia at the ~$7B market capitalization level is that the business itself is being valued at only $3.62B since the firm has $3.43B in cash & marketable securities and negligible long-term debt. Keep in mind that the last two quarters have been quite strong in terms of quarterly sales growth (12.9% in the most recent quarter) as well as gross margin, and this valuation completely discounts the firm's patent portfolio.
In short, Nvidia is growing sales at double digit rates, seeing gross-margin expansion, and has one of the healthiest balance sheets in the semiconductor space, and yet it trades for what is essentially pessimistic liquidation value. Note that any actual buyout offer would likely be at a significant premium to today's market value since Nvidia's competitive moat in graphics technology is quite valuable.
In fact, I will be so bold as to say that this valuation is outright ridiculous.
Conclusion
I am adding to my position in Nvidia for as long as I am able to. With the dividend now in place, I am now being "paid to wait" for valuation to come in line not only with Nvidia's future prospects, but with the absolutely stellar growth that the firm has exhibited during 2012. In a tough PC market, each quarter has managed to be a year-over-year increase from the corresponding quarter in 2011. A strong product that continues to take share coupled with modest TAM growth for discrete graphics cards really emphasizes the operational strength of the firm.
As such, I want to own the company in the long term, and I believe that any serious value investor should be examining shares of the company at these levels. Do your own due diligence beyond what I have stated here before making any investment decisions, but I hope that this piece highlights why I believe there is a serious growth and value opportunity here.
Disclosure: I am long INTC, NVDA. I wrote this article myself, and it expresses my own opinions. I am not receiving compensation for it (other than from Seeking Alpha). I have no business relationship with any company whose stock is mentioned in this article.