Based on the global warming hype you would probably think that it's a diabolical thing to end all life and bring on the end of days. We constantly hear about all of the negative effects, but does anyone talk about the positive effects? Of course our masters in Washington, London, Brussels, and Beijing will never spoil a good narrative by giving any mention whatsoever to such needless complexities. But in fact it is a complex situation and if we think about it for a while we can find positive effects and even ways to profit from global warming.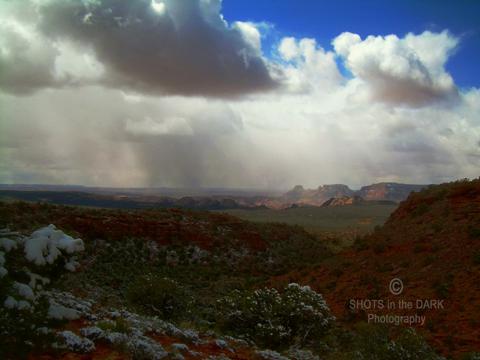 For the purpose of this essay we need not concern ourselves with the thorny issue of whether global warming is caused by human activity, or the natural 11-year solar cycle or other effects. Even the truly cynical can make money just by playing the global warming hype. Some of us are old enough to remember the global cooling scare of the early 1970's. At the time global cooling was scary enough to convince the Russians, and they nearly bombed their own frozen tundra with thousands of tons of soot in order to absorb the sun's rays and elevate their temperatures.
Whether we believe in global warming or not, the media hype is quite real and will have effects upon our investments. It probably would not be a good idea to own real estate in the oceanfront areas of FL, LA or HI, or even in stocks that have high exposure such as hotel stocks (HOT, H, MAR, WYN) with ocean front hotels in Miami, Honolulu or Atlantic City. Knowing which stocks to avoid (or short) is half the battle.
The good news is that there are some stocks which would benefit from global warming, or the perception thereof. As the earth becomes warmer there are millions of acres in Canada and Russia where the extended growing season is estimated to increase productivity by about 17%. Some areas that were formerly uneconomic for growing will move online as productive farmland. It's a boon to humankind to have this extra agricultural land and increased productivity, especially at this time when many Chinese and Indians are entering the middle class and expecting to buy more and higher quality food. Therefore we need to ask ourselves: who will be in the middle between this vast new wave of raw materials and all of these millions of wealthy new mouths to feed? The answer is the huge food processors listed in the table below.
| | | | |
| --- | --- | --- | --- |
| | General Mills (NYSE:GIS) | Kellogg (NYSE:K) | Procter and Gamble(NYSE:PG) |
| P/E ratio (forward) | 14 | 15 | 16 |
| Market Cap (B$) | 25 | 19 | 183 |
| Dividend yield (%) | 3.4 | 3.3 | 3.4 |
| Price to Revenue | 1.5 | 1.4 | 2.2 |
| Exposure to food s | High | High | Moderate |
| Cash on hand (B$) | 1.5 | 0.3 | 5.3 |
These companies have tens of billions in revenue and could be expected to expand under the right conditions. Since they are the leaders in food processing, if they merely keep current market share then by the 17% increase in throughput they would be expected to increase revenue by 17%. Even better, some of them have ample cash on hand to be able to grow quickly and increase market share faster than their historic growth. The rapidly increasing GDP of China and India, as well as their increase in GDP per capita, provides an expanding customer base for the mentioned companies.
These three highly regarded companies have virtually the same PE and dividend yield, measures important to many investors these days. I am looking for more of a pure play, so I would rule out Procter and Gamble (PG) because they are so enormous that any impact to their food line is likely to cause only a small pop in the stock price. This leaves General Mills (GIS) and Kellogg (K). Since these stocks are almost the same in every other key measure, I would use the cash on hand as the tie-breaker. In this case, Kellogg is stripped to the bone. General Mills has five times the cash on hand, which positions them to be ready to build new factories and enter into new agreements far more aggressively than Kellogg.
Conclusion
Based on their expected increase in throughput, as well as their high cash on hand I would highly recommend buying General Mills (GIS) in order to profit from global warming. Other columnists on Seeking Alpha have recommended this fine company based on their own reasons.
Thanks: Photo courtesy of Mitch Levitts at SHOTS in the Dark Photography. Copyright 2012.
Disclosure: I have no positions in any stocks mentioned, and no plans to initiate any positions within the next 72 hours. I wrote this article myself, and it expresses my own opinions. I am not receiving compensation for it (other than from Seeking Alpha). I have no business relationship with any company whose stock is mentioned in this article.