Almost every entrepreneur who comes to see me comes with a MacBook or an iPad (NASDAQ:AAPL) or a Samsung Tablet. Now it shows up in this graph which cannot be good for Microsoft (NASDAQ:MSFT) stock: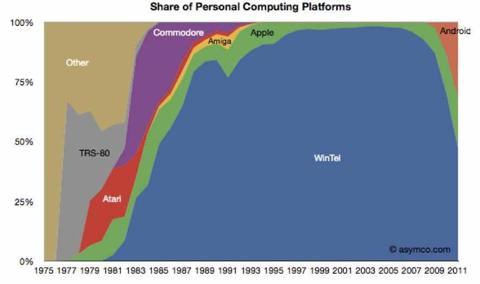 Hat Tip to Aaron Levie.
Disclosure: I have no positions in any stocks mentioned, and no plans to initiate any positions within the next 72 hours. I wrote this article myself, and it expresses my own opinions. I am not receiving compensation for it (other than from Seeking Alpha). I have no business relationship with any company whose stock is mentioned in this article.