In my quest for yield with long-term growth potential I recently ran a stock screen (using data available to me via 3rd party software) to identify large cap stocks with the following attributes:
Yield 5%+

Positive 5yr forward EPS growth estimates
Why screen for yield and growth?
While many people simply look for dividend paying equities to provide a source of income, for the long-term investor it is imperative that income keep up with inflation. Dividends without growth can essentially result in an income stream that remains relatively static over time. In contrast, if dividends grow over time the effects of inflation may be mitigated. The best way for a company to grow dividends over time is by growing earnings.
While stock screens cannot determine buy and sell investment recommendations, screens do provide a starting point for further research. Screens help narrow the universe of tens of thousands of stocks into a manageable short-list from which one can identify candidates for investigation. As always, consult a financial advisor before making any investing decisions.
The screen spat out a list of names that included the following seven companies:
| | | |
| --- | --- | --- |
| Ticker | Company | Industry |
| (NYSE:SCCO) | Southern Copper Corp. | Copper |
| (NYSE:CTL) | CenturyLink, Inc. | Telecom Services - Domestic |
| (NYSE:RAI) | Reynolds American Inc. | Cigarettes |
| (NYSE:T) | AT&T, Inc. | Telecom Services - Domestic |
| (NYSE:LO) | Lorillard, Inc. | Cigarettes |
| (NYSE:ETR) | Entergy Corporation | Electric Utilities |
| (NYSE:LMT) | Lockheed Martin Corporation | Aerospace/Defense Products & Services |
All of these companies pay attractive dividend yields ranging from 5.2% to 11.0%. The first question I asked myself, however, is whether these dividends were sustainable. My first port of call was the payout ratio.
As indicated in the table below, the payout ratios for most of these stocks were fairly high. CTL and T stood out as the most risky, with payout ratios in excess of 230%!
Even SCCO, RAI, LO and ETR had payout ratios that appear too high for comfort. LMT, on the other hand, paid less than 50% of its earnings out in the form of dividends.
| | | |
| --- | --- | --- |
| Ticker | Dividend Yield | Payout Ratio |
| SCCO | 11.01% | 87.65% |
| CTL | 7.73% | 245.41% |
| RAI | 5.77% | 86.73% |
| T | 5.43% | 232.82% |
| LO | 5.38% | 71.10% |
| ETR | 5.28% | 83.41% |
| LMT | 5.20% | 45.65% |
Next, I looked at the dividend payment history for these companies. The following seven charts show the dividends paid for each company over the past several years.
Given the data in the charts below, I would argue that RAI, T, LO, ETR and LMT have the most stable and predictable dividend track record. While payout ratios and historical dividend payments can't predict the future, they do imply management's ability and commitment to maintaining a company's dividend policy.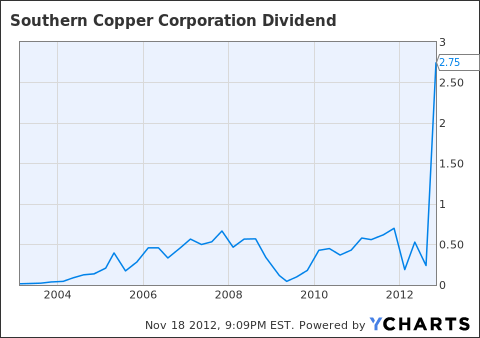 SCCO Dividend data by YCharts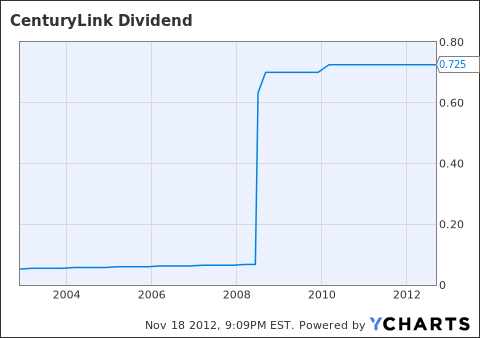 CTL Dividend data by YCharts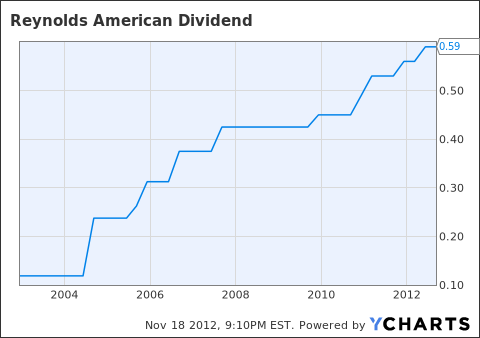 RAI Dividend data by YCharts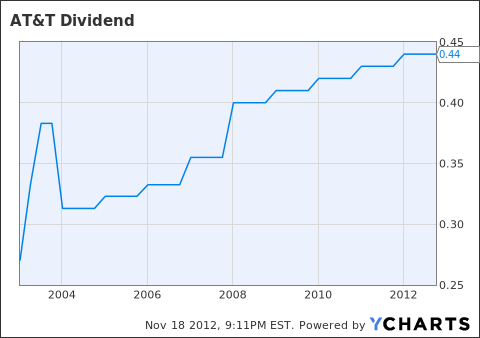 T Dividend data by YCharts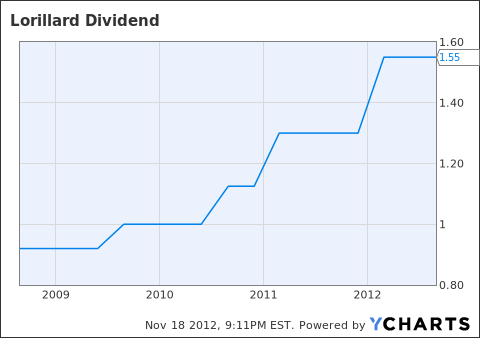 LO Dividend data by YCharts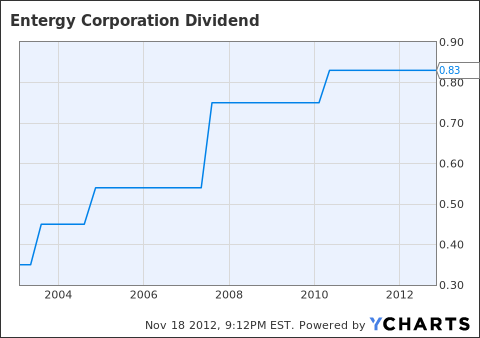 ETR Dividend data by YCharts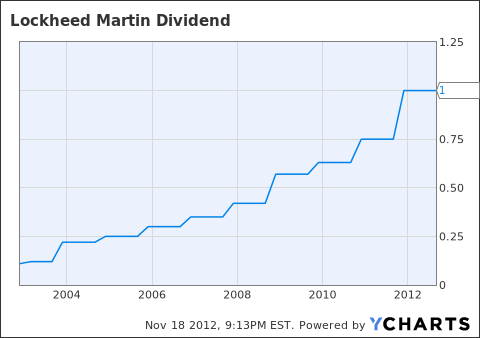 LMT Dividend data by YCharts
Finally, a growing, sustainable dividend policy needs a growing, sustainable earnings per share (EPS). A growing EPS can help build a buffer into the payout ratio - assuming EPS grows faster than dividends. A widening payout buffer (i.e. a falling payout ratio) helps give management the flexibility to maintain dividends while earnings fluctuate.
While I don't religiously follow analyst forecasts - after all, they are fallible - I do encourage investors to pay attention to the differentials in forecasts. A 0.99% EPS growth forecast vs. a 10.05% forecast tells me a lot about the relative expectations across companies.
Unfortunately, the two companies with the highest payout ratios (CTL and T) also have relatively low 5yr EPS growth forecasts. While these two points don't necessarily mean that the dividends for CTL and T are at risk, they do warrant further investigation.
| | |
| --- | --- |
| Ticker | EPS growth next 5 years |
| SCCO | 10.05% |
| CTL | 1.85% |
| RAI | 6.87% |
| T | 6.29% |
| LO | 8.70% |
| ETR | 0.99% |
| LMT | 7.44% |
Of the seven stocks that fell out of this screen, the one that jumps out at me the most is LMT. It has a fat dividend yield, modest payout ratio, has steadily increased dividends over the past several years and is projected to have comparatively robust EPS growth over the next half-decade.
Given this information, I believe LMT warrants further research as a potential dividend growth investment.
Disclosure: I have no positions in any stocks mentioned, but may initiate a long position in LMT over the next 72 hours. I wrote this article myself, and it expresses my own opinions. I am not receiving compensation for it (other than from Seeking Alpha). I have no business relationship with any company whose stock is mentioned in this article.
Disclaimer: Data source: Ycharts, Finviz. This is not advice. While the author makes every effort to provide high quality information, the information is not guaranteed to be accurate and should not be relied on. Investing involves risk and you could lose all your money. Consult a professional advisor before making any investing decisions.