This morning's release of energy inventories from the Department of Energy showed that crude oil stockpiles unexpectedly declined (-347K vs. 350K), while gasoline stockpiles rose significantly more than expected (3865K vs. 900K).
Even after the decline, crude oil inventories remain well above their historical average and are, in fact, at record levels for this time of year.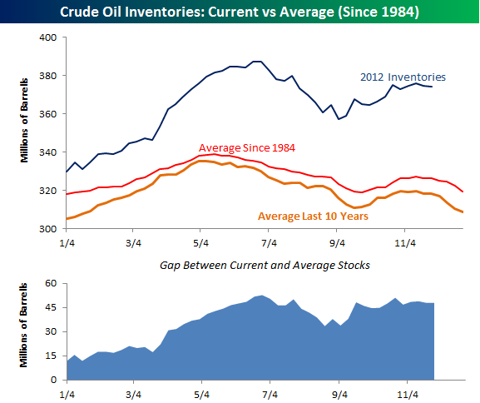 Gasoline stockpiles, however, remain tight even after this week's increase. As shown in the chart below, gasoline stockpiles are still slightly below average for this time of year.