I noticed quite a few steel stocks showing up on my scans that indicate weakness, or could potentially be losing momentum. In fact, when the steel industry turns around, it often precedes a stock market bottom.
Since we just "officially" entered a recession I doubt that this sector will be turning around any time soon as people are still having trouble getting credit and I doubt any major construction will go on for some time. Most every commodity out there has been hit hard which is hinting more of a deflationary setting for the time being and with steel being a commodity, it makes sense that this sector should under-perform.
If the market does move lower these should be some of the fastest moving stocks to the downside so keep an eye on them.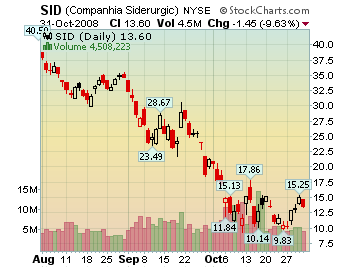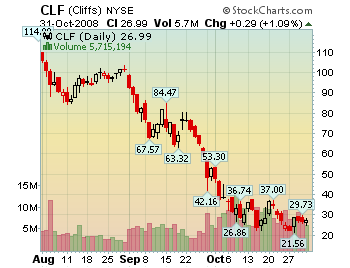 Sees long recession through next year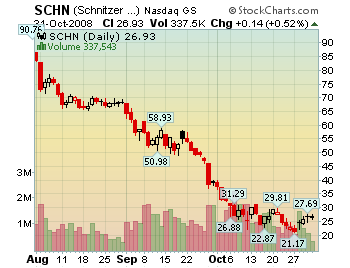 Warned of falling demand