The credit market turmoil last month and accelerating job losses are contributing to a deteriorating outlook for the apparel industry during the holiday season and beyond, according to a Moody's Global Corporate Finance report on the sector.
A major concern underlying our negative outlook is that disappointing fall and holiday sales will probably force retailers to mark down a glut of merchandise, squeezing apparel-company profit margins in the final months of 2008.
While most apparel companies appear to have adequate liquidity over the coming 12 to 18 months, Moody's said additional credit risk will come from consolidation among apparel retailers, which will give apparel makers less floor space for selling their merchandise.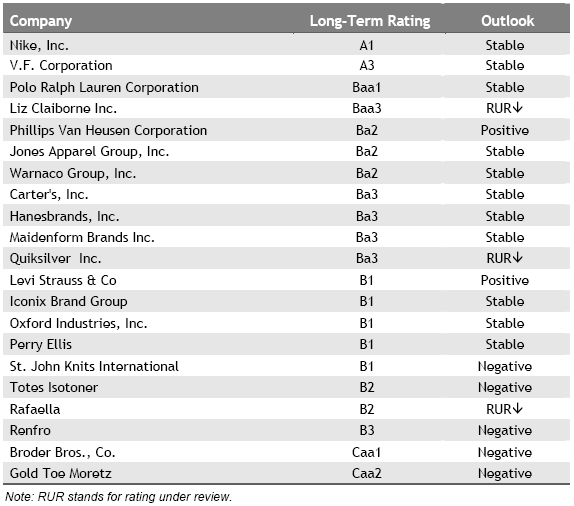 Moody's expects the credit ratings of Phillips-Van Heusen (NYSE:PVH) and Levi Strauss & Co., the makers of everyday items such as socks, jeans or men's shirts, to hold up better than companies such as Polo Ralph Lauren (NYSE: RL) or St. John Knits International, which sell more luxury or discretionary items.
For details, see "U.S. Apparel Industry: Six-Month Update."