Back-to-back days of 1.5%+ gains pushed India's stock market to a new 52-week high Thursday. As shown in the first chart below, the chart pattern couldn't look any better for India's Sensex.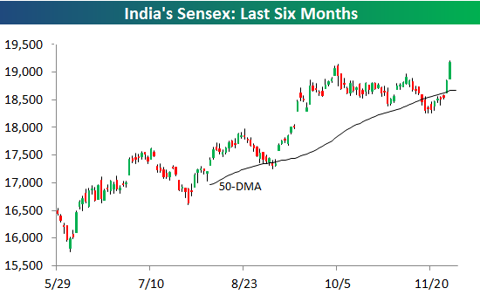 Click to enlarge
At the same time, China, India's BRIC brother, made a new 52-week low Thursday. As shown below, the chart pattern can't get any worse for China's Shanghai Composite.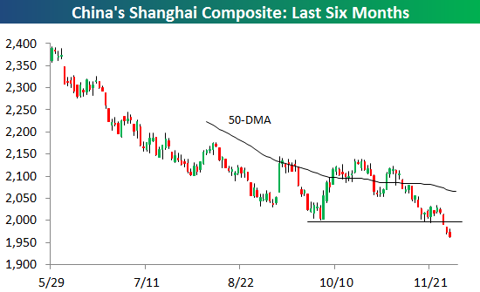 Click to enlarge
The chart below shows just how long China's stock market has been struggling. Back in late 2008, both China and India made their financial crisis lows at the same time. Both indices bounced 100%+ very quickly off of the lows, but the two countries have seen their stock markets take very different paths since late 2009. India has hung in there and is currently up 125% off of its lows, while China is now up just 13.95% from its low made back in October 2008. How much further will China fall before it finally sees some kind of sustained rally?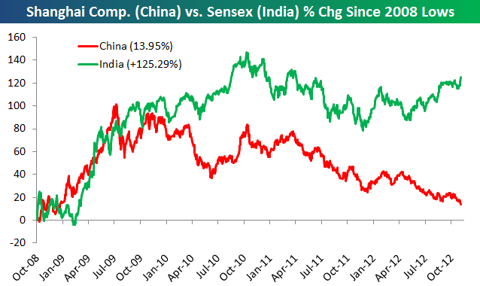 Click to enlarge