A friend of mind, we will call him Brett, recently took a speculative position in MannKind Corp. (NASDAQ:MNKD), which in my book falls under the speculative category of stock. He bought hundreds of shares and has intentions of holding for at least a couple years, or at least until the ultimate end result of Afrezza is announced by the FDA.
Brett does acknowledge the risk, and feels the best case outcome scenario of shares reaching around $15/share does outweigh the risk of shares diving into the realm of pain if for some reason MNKD cannot get Afrezza to market.
After I swatted the butterflies and cleared the rainbows spawned by his long argument, I offered him an appealing alternative in the form of options, and well let's just say the conversation is still ongoing. Before we examine an options alternative that in my view challenges his capital intensive position holding shares, let's first discuss MNKD for unaware investors.
Brief Description of MNKD:
MNKD is a development stage biopharmaceutical company, that is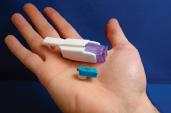 currently developing its premier medicine called Afrezza. This easy to use and fast acting insulin therapy, which currently is designed to be deployed by an inhaler as opposed to injection, is in late-stage clinical investigation for the treatment of adults with diabetes or for the control of hyperglycemia. Also, MNKD is developing MKC1106-MT, an investigational cancer immunotherapy product, which is in Phase II clinical trials. Also, still in experimental stages is MKC204, which will take aim at treating malignancies and inflammatory diseases.
MNKD is interestingly named after its founder and chief source of funding, Alfred Mann; whom some feel is single handedly dragging Afrezza across the FDA finish line. Mr. Mann has personally invested $ millions in the company, but to him it may just be a drop in the bucket. According to Forbes magazine, this self made entrepreneur's estimated net worth was $1.4 Billion in 2010. Now over 85 years of age, Mr. Mann has been personally involved in MNKD's development of a more convenient and effective diabetes treatment, which has become an increasing epidemic in the US and globally:
According to US Department of Health and Human Service statistics in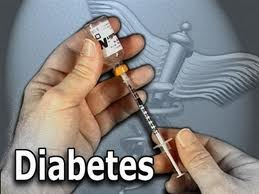 2010, diabetes affects 25.8 million people of all ages, or 8.3 percent of the U.S. population. Also, among U.S. residents ages 65 years and older, 10.9 million, or 26.9 percent, had diabetes. With this type of statistical promise, it seems there is plenty of opportunity for an inhaler based diabetes treatment, as well as plenty of reason why the aging Mr. Mann is so tirelessly and ambitiously seeing this venture through. But until the FDA approves Afrezza, shares are expected to go nowhere. With just $35,000 of reported income in Q3 2012, the ship is dead in the water until the catalyst of an FDA approval fills the sails of this floundering company.
Analysts Expect Limited Movement Near Term, Challenges Long Term:
On Nov 5th, Bank of America (NYSE:BAC) resumed coverage with a Buy rating and $3.00 price target.
BAC noted: "We are resuming coverage of MNKD and upgrading to Buy. While the stock is not inexpensive (current enterprise value is $800mn), we see relatively modest risk in coming quarters, and believe the next meaningful catalyst (phase 3 read-out in mid-2013) has a high probability of being favorable. The type 2 study uses Afrezza as add-on therapy in patients on oral drugs and with A1c levels above 7.5%. With 90% power to show at least a 0.3% A1c reduction (our estimate), we believe these results will be statistically significant. The second trial in type 1 patients is a basal/bolus insulin non-inferiority study that utilizes an independent monitoring committee to review patient e-diaries to assure proper titration, which could leverage Afrezza's PK profile in our view. Our DCF-derived PO is $3/sh, based on 2% peak share of prandial insulin and 3% peak in oral combo patients."
BAC's concerns are not unique- JPM also issued a similar warning in regard to actually funding the release of the drug after the hurdle of FDA approval is conquered. While current funds should be adequate to cover the expenses of the pending Afrezza approval, ultimately either a partnership or additional capitalization will be needed to fund the product itself. So, we have risk in approval, then more risk and/or dilution via issuance of debt/shares/partnership in order to fully release the drug to the public.
On the bright side, a successful, battle proven Mann seems committed to this drug's approval and ultimate success. Also, the epidemic of diabetes is definitely a solid market for Afrezza to enter. S&P's Rating Services estimates the global diabetes market will grow to over 250 million people over the next 20 years, elevating sales of diabetes related treatments to over $50 Billion.
So, MNKD may not be as late to the party as one may think. Nonetheless, it won't be easy. MNKD has already failed to get FDA approval twice for Afrezza, but it is not alone. There were already failed inhalable insulin projects from Pfizer (NYSE:PFE), and Eli Lilly (NYSE:LLY); two very large leaders in pharma with much deeper pockets. So if MNKD succeeds, big pharma will be very, very interested in Afrezza and will probably come knocking for a piece of the action. BAC's Steve Byrne said:
"Assuming positive phase 3 data (including new inhaler device), we model an early-2014 US approval. Given Afrezza's low profile at medical conferences in recent years, we believe a large pharma partner is key to achieving our risk adjusted US sales estimate of $1.6 billion by 2019."
It seems Byrne thinks a partnership is needed by MNKD, and I agree. MNKD will need a partnership with a big name to effectively attack this huge market in the US, let alone the world. Alternatively, one of these companies may by very much willing to buy into the Afrezza story once it's accepted by the FDA. Regardless of what analysts predict specifically in terms of timelines for profits, or specific "risk adjusted" sales estimates years from now, there is certainly a warranted long-term speculative stance for MNKD for an investor with the appropriate risk tolerance.
The marriage, and the non-committal relationship:
As briefly discussed above, "Brett", a speculative investor with a long-term bullish view on MNKD, happily married the stock via shares, for better or for worse till death or buyout of Afrezza do they part. There is nothing wrong with this position, as a long-term investor willing to hold MNKD for several years may end up being rewarded in the long run. But I feel there is another choice that could better serve Brett's bullish outlook: Buy leap call option spreads, expiring January 2015. These contracts give plenty of time for the Afrezza approval by the FDA, and also a good chance to capture upside from an initial market release, buyout, or partnership announcement from a big pharma diabetes name like PFE or LLY to push shares higher. The main advantage of buying calling bull call spreads is the reduced commitment of capital required, and therefore a substantially reduced risk profile if Afrezza fails.
Option Trade Alternative #1:
Buy to Open January 2015 2.00 Strike Call for 1.00, or $100 in premium
Sell to Open January 2015 5.00 Strike Call for .55, or $55 in premium
Shares currently trade @ $2.13/share
Call Spread
Shares
Net Cost Per Spread
$45
Equivalent invested
$45 for 21 shares @ $2.13/share
Max Gain Per Spread
$255, or 550%
Max Gain
Unlimited
Max Loss Per Spread
$45
Max Loss
45$
Break Even Point
$2.45/share, or 14% from Current Price
Break Even Point
$2.13/share
Max Gain Point (Upside Cap)
$4.99/share, or 134% from Current Price
Max Gain Point (Upside Cap)
Unlimited
Profit @ 3.00/share
55$, or 122%
Profit @ 3.00/share
$18, or 40%
Profit @ 4.00/share
155$ or 344%
Profit @ 4.00/share
$39, or 87%
Profit @ 5.00/share
255$ or 566%
Profit @ 5.00/share
$60, or 134%
Profit @ 6.00/share
capped @ 255$
Profit @ 6.00/share
$81, or 1.81%
Profit @ 10.00/share
capped @ 255$
Profit @ 10.00/share
$165, or 367%
Profit @ 15.00/share
capped @ 255$
Profit @ 15.00/share
$270, or 600%
Although Brett's investment is much greater than $45 or 21 shares, I used this number to exactly compare what a $45 investment in this call spread can produce to an equivalent investment in shares. We can see how the outperformance of the call spread creates much better returns all the way up to around the $14 or $15/share level. Basically, to equal the dollar amount returns of the call spread, Brett would have to invest anywhere from 1.5x to 4x as much in his shares to equal the same dollar amount of return if shares of MNKD result between $3 and $13/share. Admittedly, the advantage of owning shares is the Break Even point is a lot lower, and the upside is unlimited. However, I feel it is rather unlikely for shares to climb over 15/share by January of 2015. The key advantage in the call spreads is less needs to be invested or risked to achieve comparable returns. In a worst case scenario of Afrezza failing and MNKD turning into a penny stock, an investor holding the call spreads will mostly likely lose less than the shareholder with more capital exposed.
In summary, there are key differences in these two methods of going long. For this specific situation in MNKD, the calls are surprisingly liquid considering they are leaps, and are an attractive alternative to owning shares in my opinion. If an investor has a shorter-term outlook on MNKD for some reason; perhaps willing to play a run up in anticipation of the Afrezza FDA submission in 2013, the Jan 2014 call options are a worthy consideration in my opinion as well.
Disclosure: I have no positions in any stocks mentioned, but may initiate a long position in MNKD over the next 72 hours. I wrote this article myself, and it expresses my own opinions. I am not receiving compensation for it (other than from Seeking Alpha). I have no business relationship with any company whose stock is mentioned in this article.
Additional disclosure: I may initiate bull call spreads in MNKD at any time. Brett is currently long MNKD