I notice that when I stop by the supermarket here in San Diego that there is now a cooler full of sleek, old-style bottles filled with Mexican Coca-Cola. I personally like the Mexican version a lot better than the American version. There is just something about an ice-cold glass bottle. In addition to this, the Mexican Coke uses a less refined sugar than American Coke that makes for a sweeter, bolder taste. Drinking these Mexican Cokes is like going back 40-50 years when the American version came in similar bottles and you needed a bottle opener to pop the lid. That was back when the American version of Coca-Cola's stock (NYSE:KO) was an aggressive growth stock and the Mexican version (NYSE:FMX) did not exist.
Since then, Atlanta based Coca-Cola has matured and growth has slowed down considerably for this Dow Jones Industrial member. The company is now a $169 billion dollar company, while the Mexican version is just $35 billion sized.
While I like the taste of Mexico produced Coca-Cola better than American Coca-Cola, which is the better stock?
Let's begin with the performance of the two stocks over the years:
As you can see, it is virtually no contest. Or should I say, no concurso? The Mexican middle-weight has it all over the American heavyweight. Compare the 1, 2, 5, and 10 year performance of these two stocks. $10,000 would have grown to almost $95,000, while the American version delivered a much flatter $21,790.
I know, you have all heard the expression "past performance is no guarantee of future results," but those are some significant numbers. If I am an odd-maker on this battle, based on performance, the favorite would seem clear.
But what about valuation? I don't like to buy stocks based on performance only. I like all three legs of the stool to be in place: performance, value, and a good stock chart. How does the valuation stack up?
Fomento's shares are a bit more expensive than its U.S. counterpart, but investors have to pay up a bit for superior growth. Fomento's income is expected to grow by 14.3% per year over the next five years while Coke is looking at just 8.2% growth. In fact, the PEG ratio is much more favorable on the Mexican middle-weight contender.
Advantage Fomento.
While the Food and Beverage sector is not exactly one of the top ranked sectors in the market right now, I like the fact that Fomento also owns convenience stores. This gives it exposure to the more highly rated consumer and retail sectors.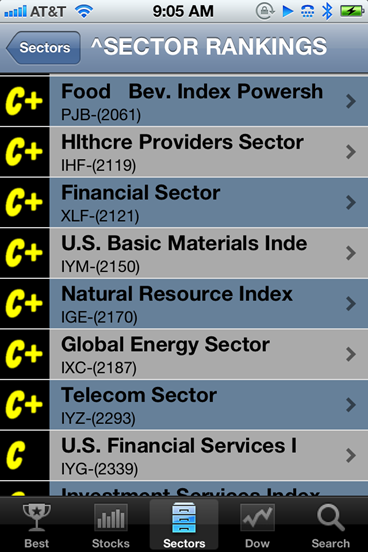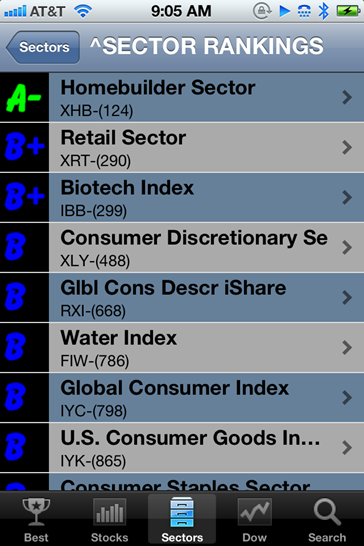 Last, let's compare the charts of the two stocks: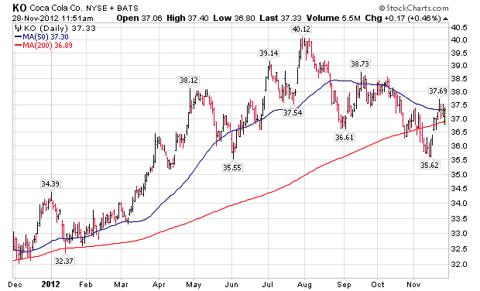 I do not like to buy stocks in downtrends. It is a very simple rule that I live by.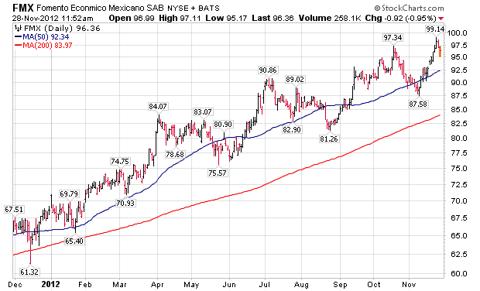 I prefer to buy stocks in uptrends. Even though I have owned this stock for a while, I would have no problem buying this stock today.
In fact, when I compare Fomento against the other 3,186 stocks that I follow, it comes in at number 34. Not bad for a large-cap stock. I think I will pop open an icy cold Mexican Coca-Cola and ponder on the fiscal cliff.
Disclosure: I am long FMX. I wrote this article myself, and it expresses my own opinions. I am not receiving compensation for it. I have no business relationship with any company whose stock is mentioned in this article.