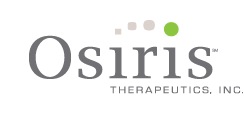 Genzyme (GENZ) announced that they have entered a strategic alliance for the development and commercialization of Prochymal and Chondrogen, two novel, late-stage adult mesenchymal stem cell treatments that hold significant potential to treat a wide range of diseases. These stem-cell products are designed to provide therapeutic benefit by controlling inflammation, promoting tissue regeneration, and preventing scar formation.
Prochymal is currently being evaluated in two phase 3 trials for graft vs. host disease ((GvHD)) and one phase 3 trial for Crohn's disease; data from all three trials are expected in 2009. It is also being studied in phase 2 trials for type 1 diabetes and chronic obstructive pulmonary disease. A phase 2 trial of Prochymal for acute myocardial infarction and a phase 2/3 trial of Chondrogen for osteoarthritis of the knee are expected to begin soon.
Prochymal has been granted Fast Track status by the FDA for GvHD and Crohn's disease, and is the first stem cell product to receive FDA expanded access approval, making the product available now to children with life-threatening GvHD. It has also been granted Orphan Drug designation by the FDA and EMEA for GvHD. U.S. regulatory approval in this indication is anticipated as early as the end of next year; E.U. approval is expected in 2010.
Terms
———————
$130M upfront ($75M initially and $25M in July 2009)
Osiris is eligible to receive up to $500 million in development and regulatory milestone payments for Prochymal related to GvHD, Crohn's disease, and other potential additional indications that the companies develop together
Osiris is eligible to receive up to $250 million in sales milestones for Prochymal as follows: $100 million payable when annual sales reach $500 million and $150 million payable when annual sales reach $1 billion
Osiris will commercialize Prochymal and Chondrogen in North America
Genzyme will commercialize the treatments in all other countries
Osiris is responsible for the clinical development costs for all ongoing trials, as well as future trials for additional indications through completion of phase 2 development
Osiris and Genzyme will share the cost of future Phase 3 and 4 clinical trials, with a 60 percent Osiris / 40 percent Genzyme split
I think this is a pretty good (albeit pretty rich) deal all around. Genzyme gains a potentially first-in-class therapeutic modality highly touted as the potential, "future of medicine", while Osiris gains a hefty chunk of cash and the Genzyme's competence in marketing and delivering complex products. This fact can't be overlooked; the best deal isn't always the one with the highest upfront or larger royalty back end, rather, codevelopment / copromotion deals like this often require things that can't be placed on a balance sheet in order to be successful: cooperation and expertise.
Starting with the signing of the Isis deal for mipomersen, it is clear to me that Genzyme understands these qualitative aspects of the alliance process and is offering more than just cash and this, in my opinion, has probably given them the edge (in the eyes of out-licensing biotechs) over companies with larger pocketbooks.
Osiris Therapeutics, Inc. Leaps on $1.38 Billion Genzyme Corporation Stem-Cell Deal
-(Via BioSpace.com Featured News and Stories.)