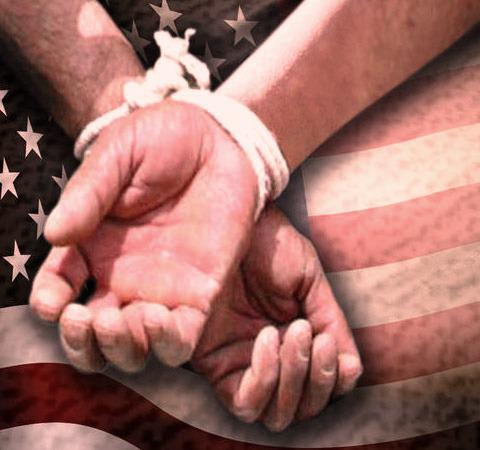 One way or another in 30 days, the game of chicken, which is more like Russian Roulette that Congress is playing over the fiscal cliff, will end. Either we get automatic massive spending cuts and tax increases, or we get negotiated spending cuts and tax increases. Either way, all Americans are held hostage by the shenanigans, yes I called it "shenanigans", and unprepared investors will be punished.
It is amazing that each side believes that the other must be totally wrong and essentially nuts. John Mauldin recently quoted a recent report on three psychological studies by professors from the University of California; Irvine:
"The studies further show that this effect is stronger in well-informed, politically engaged individuals. The more information we have, the higher our propensity to cheat with it. I've been talking to a lot of people on both sides of the election, and the thing I'm often struck by is an inability to find any validity in the opposing side's arguments. By blocking our ability to have meaningful conversations, this effect is actually harming political discourse."
Of course even if all sides do agree, and they will before the world ends on December 31st, the effects will still be slow growth for our economy as any combination of higher taxes and less spending will mean less available cash for investment and savings. For instance, unemployment benefits have cost over $502 billion over the last 5 years. The expanded food stamp program, the payroll tax holiday, and mortgage breaks have also cost hundreds of billions of dollars. Any decline in these entitlements, however necessary, will leave less money in people's pockets. On the other side of course, an increase in taxes will obviously leaves less dollars to spend.
No matter how you look at it, whether we fall off the fiscal cliff or slowly burrow our way down it, less consumer spending and slower growth for the economy will likely force the long awaited bear market we are well overdue for. The Federal Reserve has had luck fighting it with stimulus so far, but as Bernanke himself has admitted, the positive effects of the fed are not limitless.
The combination of the law of diminishing returns on stimulus spending and the waning appetite for U.S. debt will eventually bring the money printing to an end, which will not go over kindly to this market that is addicted to stimulus. This is the "Goliath" in Facing Goliath - How to Triumph in the dangerous Market Ahead, and what Mauldin calls the End Game. Both must reads for every saver or investor.
Investor Strategy
I have been warning that we should expect a selloff and likely bear market sometime in 2013, and we will be transitioning to defensive bear market portfolios over the next few months. Of course, we all can't sit around waiting for it to happen and earn nothing while also losing money every day to inflation and taxes. Investors should continue to focus on yield. I have written extensively in the past about MLP's, high dividend paying stocks, and corporate and municipal bonds as great places to pick up high-return, long-term investments. At least if we get selloff in the market, you get paid handsomely to wait out a recovery.
One area I have touched on but want to emphasize, is real estate investment trusts know as REITs. A real estate investment trust company buys and sells properties. Some will focus on commercial products such as shopping malls or office buildings, while others specialize in apartment complexes and residential developments. My favorites are the health care REIT's that will benefit from the aging baby boomers, and the higher risk mortgage REIT's that are taking advantage of low interest rates. For example, HCP (NYSE:HCP) and Senior Housing Properties (NYSE:SNH) are the largest REIT's focusing on healthcare real estate primarily for seniors. They provide retired living, hospital facilities, medical office buildings, and pay almost a 5% and 7% dividend.
With the election behind us, and a deal on the fiscal cliff more likely than not, more aggressive investors should position themselves for a strong rally and buy high quality tech companies with a strong brand. These would include: Apple (NASDAQ:AAPL), Google (NASDAQ:GOOG), Intel Corporation (NASDAQ:INTC), Qualcomm (NASDAQ:QCOM), Microsoft (NASDAQ:MSFT), Cisco Systems (NASDAQ:CSCO), Yahoo (NASDAQ:YHOO), and VMware Inc. (NYSE:VMW). The funds with more diversification and less individual company risk are also the ones to buy like the SPDR S&P 500 (NYSEARCA:SPY), PowerShares QQQ Trust Series 1 (NASDAQ:QQQ), iShares Russell 2000 (NYSEARCA:IWM)
Commodities are still screaming buys with continued stimulus, such as Goldcorp Inc. (NYSE:GG), Barrick Gold Corp. (NYSE:ABX), SPDR Gold Shares (NYSEARCA:GLD), Power Shares Double Gold (NYSEARCA:DGP), Market Vectors Gold Miners ETF (NYSEARCA:GDX), Newmont Mining Corp. (NYSE:NEM), Freeport-McMoRan Copper & Gold Inc. (NYSE:FCX), plus Silver Wheaton Corp. (NYSE:SLW), ProShares Ultra Silver (NYSEARCA:AGQ), and Fortuna Silver Mines (NYSE:FSM).
Disclosure: I have no positions in any stocks mentioned, and no plans to initiate any positions within the next 72 hours. I wrote this article myself, and it expresses my own opinions. I am not receiving compensation for it. I have no business relationship with any company whose stock is mentioned in this article.