By Jayson Derrick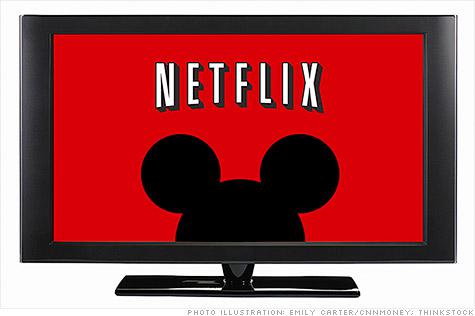 Netflix (NASDAQ:NFLX) has won an exclusive multi year deal for U.S. streaming rights on Disney (NYSE:DIS) first-run films, including films from Pixar and Marvel brands. This agreement will take effect with theatrical release films starting in 2016, and a first-run film window typically starts about a year after the box office, so Netflix subscribers will have to wait until 2017 to stream Disney films.
The news announcement is likely to satisfy shareholders' and analysts' demands for more premium content in order to grow its subscriber base. Strategically this arrangement between Disney and Netflix sounds like a right move for Netflix however it raises some serious questions that management will have to answer. Firstly, what other premium content film/TV deals will Netflix pursue (if any), and secondly will Netflix consider higher pricing options for Disney and other potential premium content or will Netflix try to absorb the content licensing impact on margins in the interest of driving subscriber growth.
The Netflix/Disney deal isn't set to kick in for the next few years so management has some time to evaluate all options. There are several ways for Netflix to restructure their pricing around premium content.
Multi-tiered subscription pricing. For

example, there is a

$7.99 monthly rate

for

the older film and TV library

and

inclu

des

another one or two higher monthly fees that include different sets of premium/first-run film access. Customers who have no interest in premium content won't have to pay an added cost for something they don't want. This strategy seems to be optimal from a pricing and margin impact but it would need to be properly thought out based on how much premium content Netflix will offer.
Increase the single monthly subscription rate, but at a higher price. This will keep Netflix's pricing strategy simple: one price for everyone to access everything. Some customers will love it, while others will absolutely hate it.
Pay Per View option. Keep the $7.99 for older film and TV access while giving the customer the freedom to watch premium content at a cheaper rate versus paying a single higher monthly subscription rate. This option always exists in the form of Video On Demand (VOD)

for

several cable providers

to

the concept of pay per view is not something new.
The key to Netflix is to find a pricing policy that satisfies consumers' need for value without confusing them. Such pricing policy also has to satisfy shareholder needs to be accretive to Netflix's contribution margin.
Several high frequency traders here welcomed the news announcement with short term intra day profit taking but were questioning if Netflix can provide consistent returns for long-term shareholders.
Memories of past failures are still very much in my mind when the stock plummeted from nearly $300 to a low of $63.85 in November 2011 after changes were made to their pricing structure. Perhaps if management were to expand on the cost of the Disney deal in their next quarterly conference then shareholders can have reason to celebrate, but for now I believe any celebration is premature and very foolish. We don't know the financial terms and some analysts are worried that the price tag might even be too high. Netflix needs to get it right or else they will see their customer base run away once again.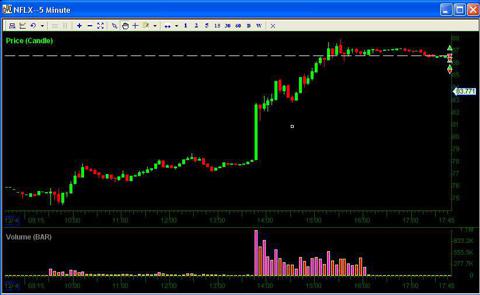 Disclosure: I have no positions in any stocks mentioned, and no plans to initiate any positions within the next 72 hours. I wrote this article myself, and it expresses my own opinions. I am not receiving compensation for it (other than from Seeking Alpha). I have no business relationship with any company whose stock is mentioned in this article.