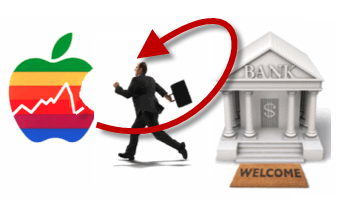 There were hints in the news on Thursday of cracks in the GOP unity on higher taxes. This was led by the ubiquitous compromiser in chief former Senator Judd Gregg who was willing to utter "higher taxes" to give his colleagues an assist. After all they're not stupid and read polls indicating people want to tax the so-called rich. As EU head Jean-Claude Juncker recently stated: "We know what to do, we just don't know how to get reelected if we do it." I guess that sums things up nicely.
Speaking of Europe, Mario Draghi held his press conference Thursday and basically made no policy changes but indicated the eurozone would see weaker economic growth. This drove the euro (NYSEARCA:FXE) lower and dollar (NYSEARCA:UUP). He didn't comment honestly about Greece being downgraded to CCC by S&P as "defaulted". This mean the ECB and other alphabet rescue funds, would be buying Greek defaulted debt as collateral on bailout funds. Well, not to be too upset since our own Fed has done the same with TARP and allowed banks to reclassify bad debt as solvent.
In other news of pedestrian variety cash moved back to struggling Apple (NASDAQ:AAPL) shares. The stock hit $518 or so early in the day then rallied. Hedge funds largest position has been Apple but some funds are being shut, forcing them to unload shares. (One example Thursday was Diamondback Hedge Fund being forced to close by redemption demands.) One fund's problem may present collateral damage to other hedge funds that are also seeing redemption demands. And, Apple has been in a steady decline which may have been the result of redemption demand but had also been triggering trailing investor stops exacerbating the situation. Perhaps once this forced selling ends, the stock the coast will be clear for investors to buy.
Jobless Claims beat estimates (370K vs 380K expected & prior rising to 395K from 393K) but this number is always "seasonally adjusted". The NSA (unadjusted) showed a shocking jump to 498K from 358K. Also the Challenger Job Cuts jumped to 57K from 47K. Taken together this wasn't good news.
In Canada the PMI collapsed (47.5 vs 58.2 expected & prior 58.3) which just shows how weak the global economy is. In China it's been reported by MarketWatch that Fitch has seen great risks in the magnitude of investment products being issued there-100 new products a day with over $2 trillion in assets. Fitch worries about the quality of these products and if they're a Ponzi Scheme.
And, lastly you've seen that I, and many others have written snarky commentaries about end of month, quarter and year "window dressing" which by the way is illegal per the SEC. Now comes forward Jason Zweig from the WSJ suggesting that this activity is commonplace.
As indicated stocks reversed course and turned modestly higher led by oversold tech and Apple overall. Commodities (NYSEARCA:DBC) & (NYSEARCA:USO) fell with the rising dollar while gold (NYSEARCA:GLD) rose oddly once again. Bonds (NYSEARCA:TLT) were slightly higher in price. Many stories are having us set-up for a poor Non-Farms Payroll Report Friday.
Volume once again reverted to ultra-light conditions once again. Breadth per the WSJ was mixed.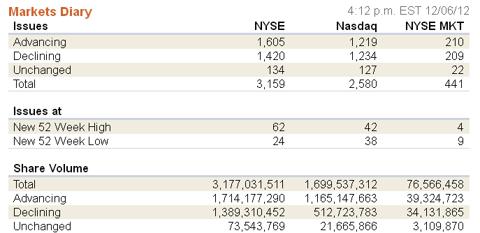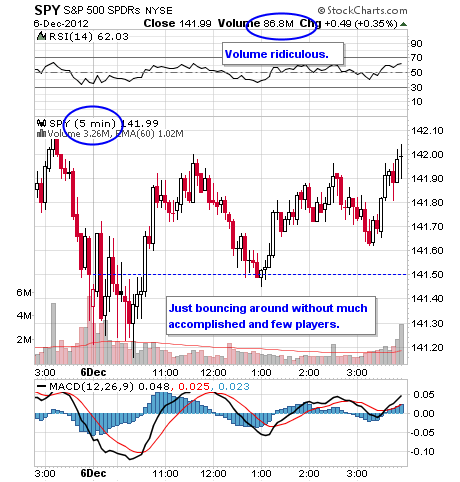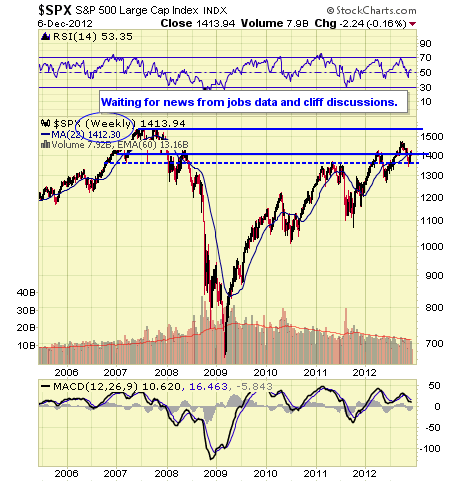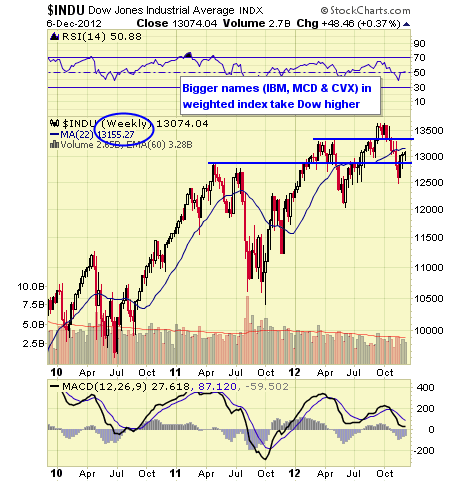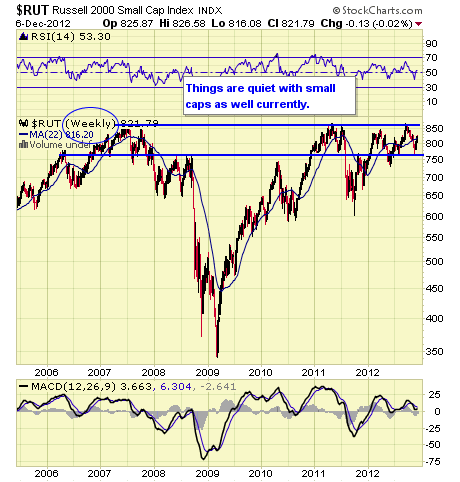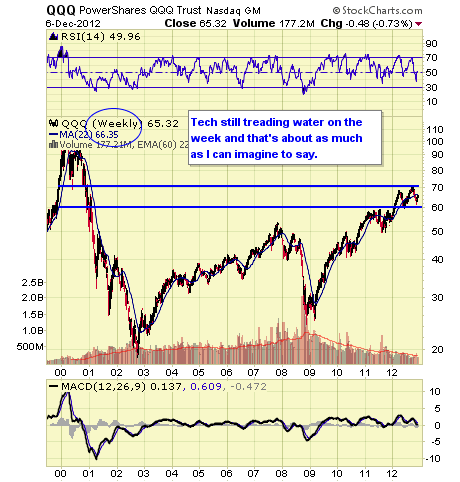 Continue to U.S. Sector, Stocks & Bond ETFs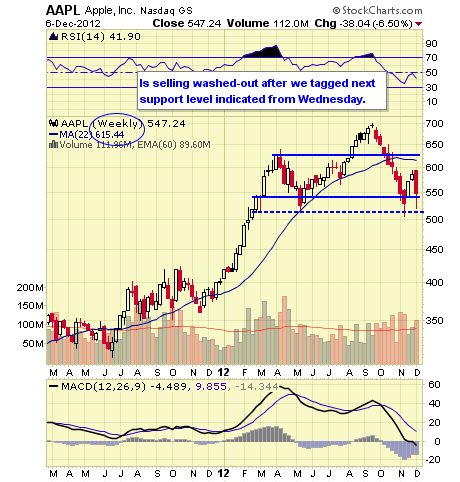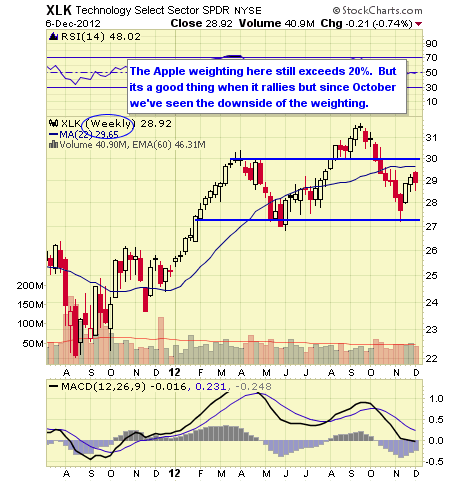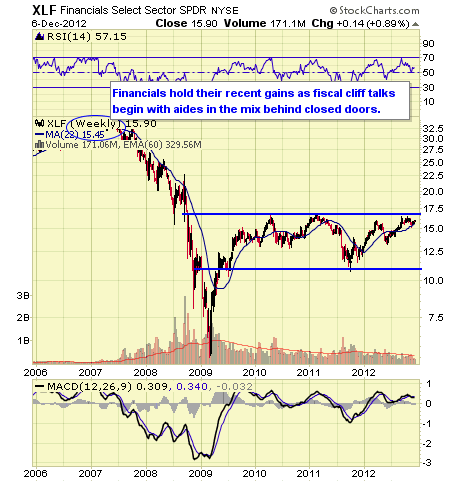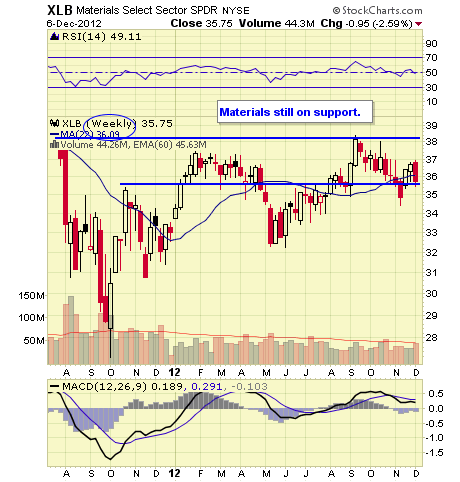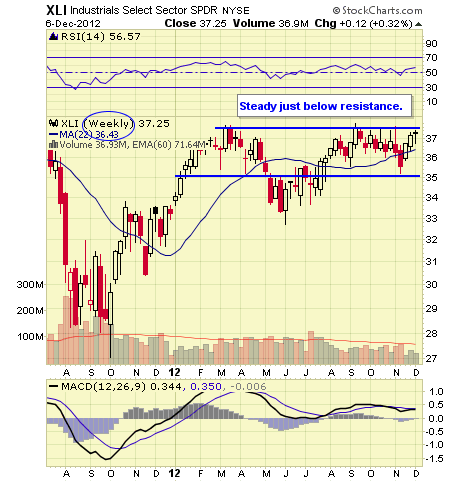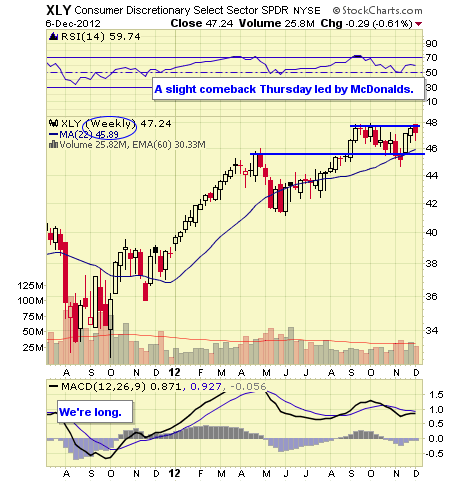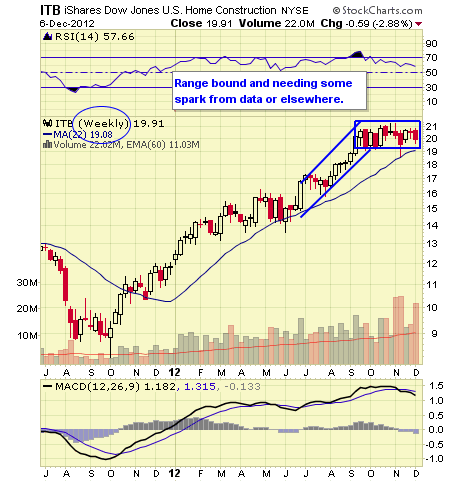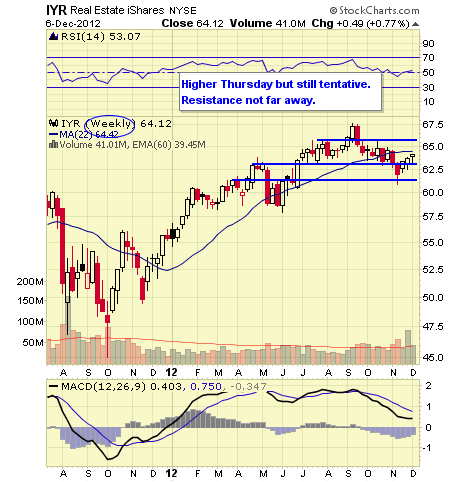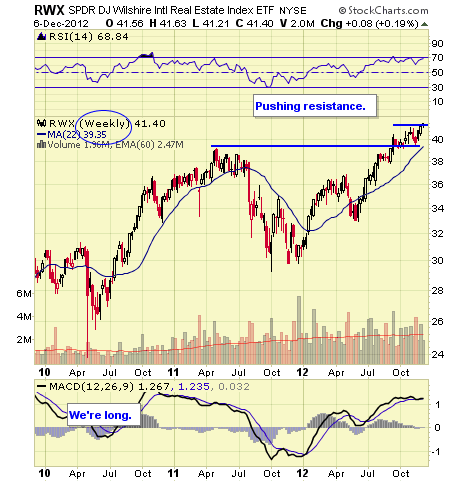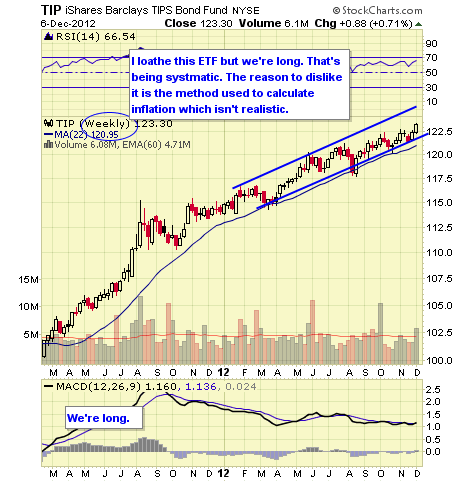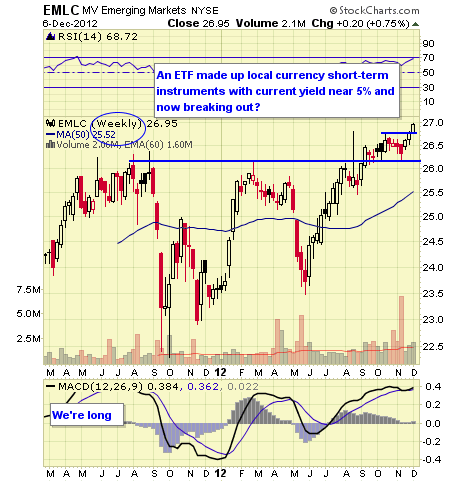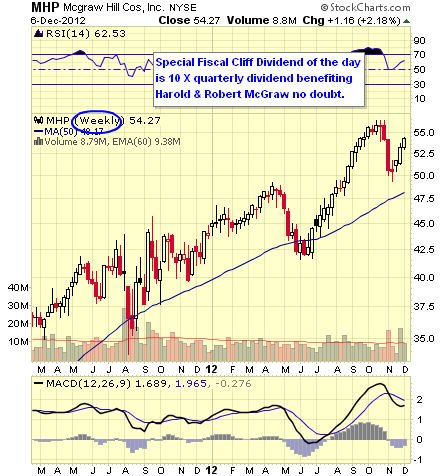 Continue to Currency & Commodity Market ETFs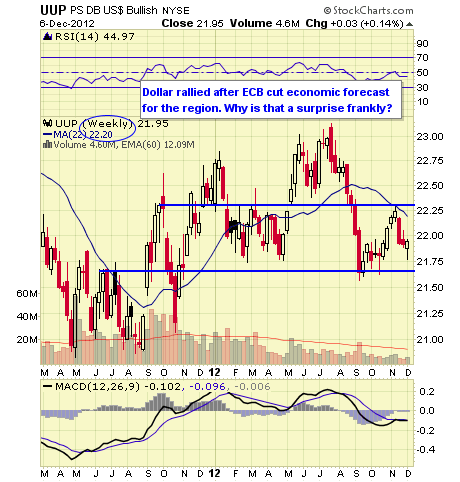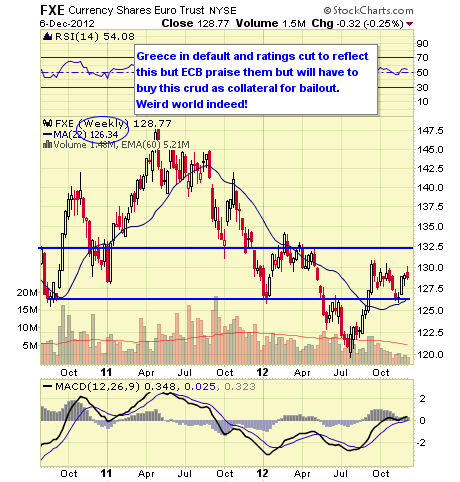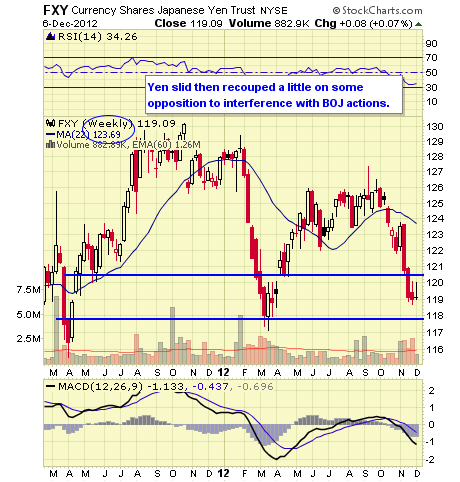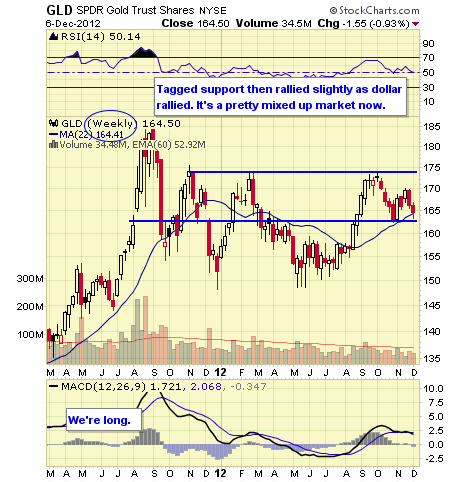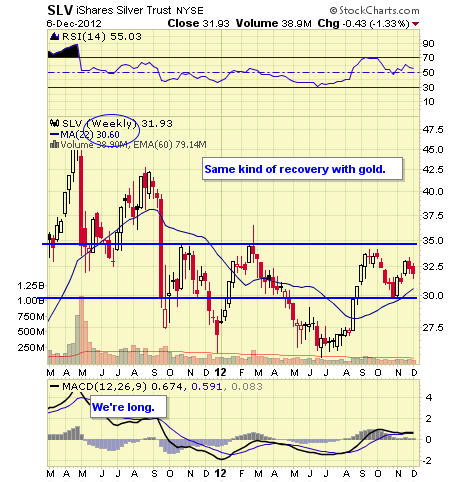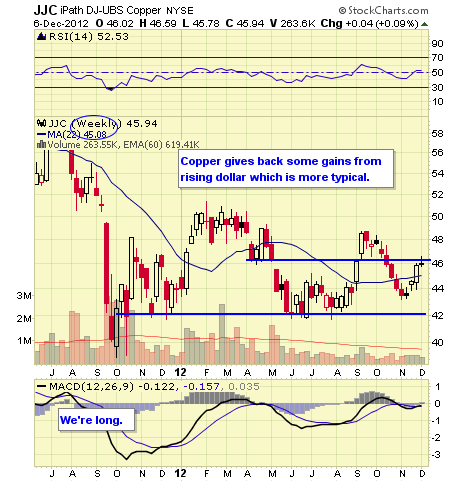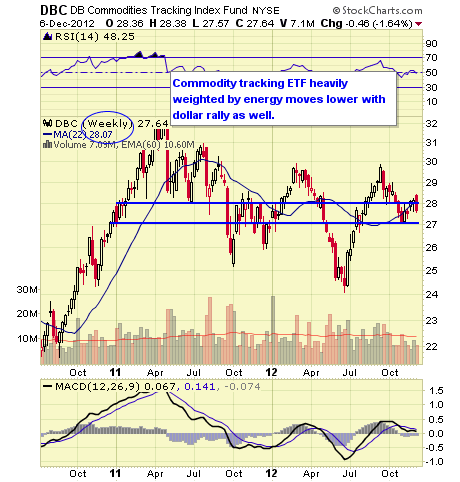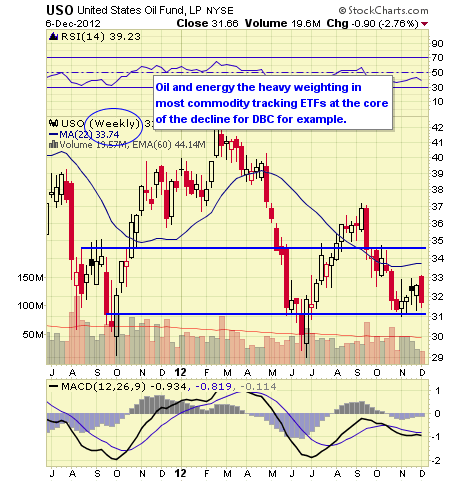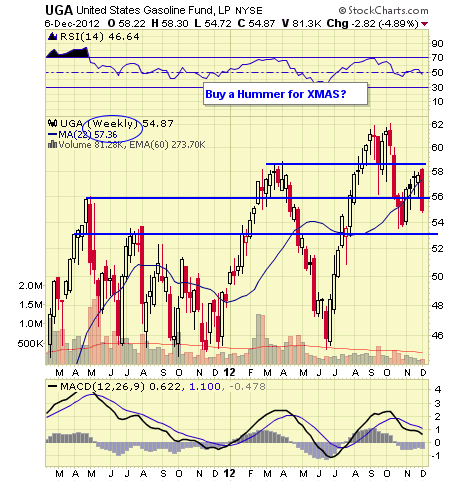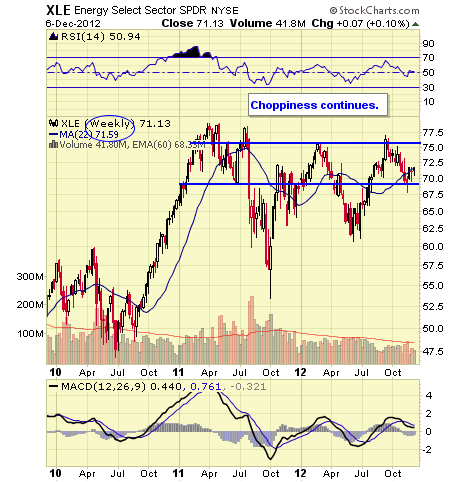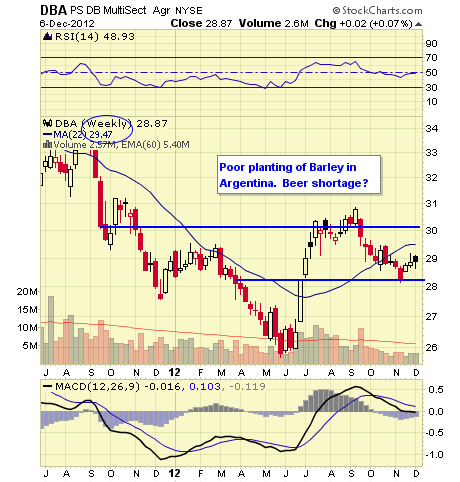 Continue to Overseas Sectors & ETFs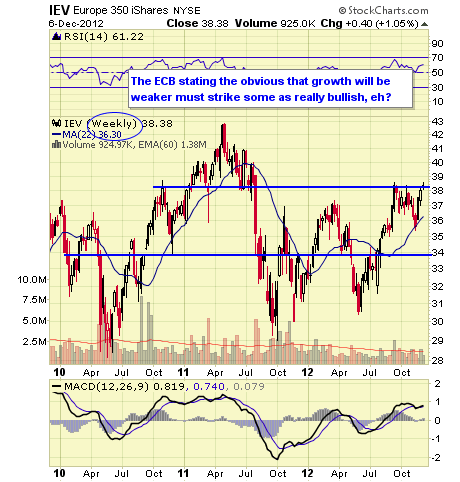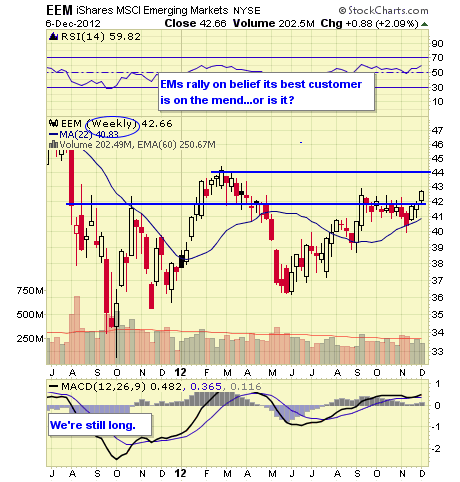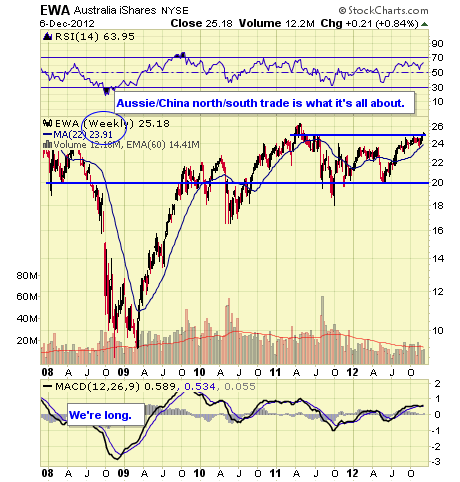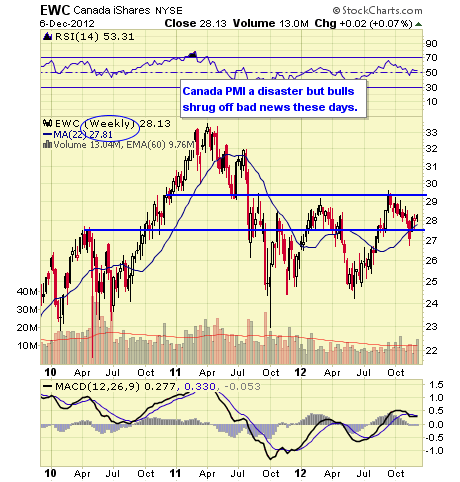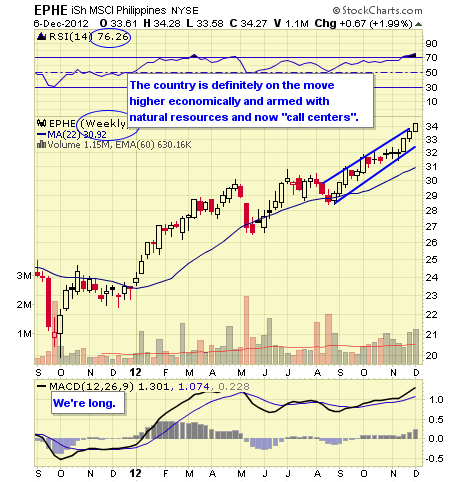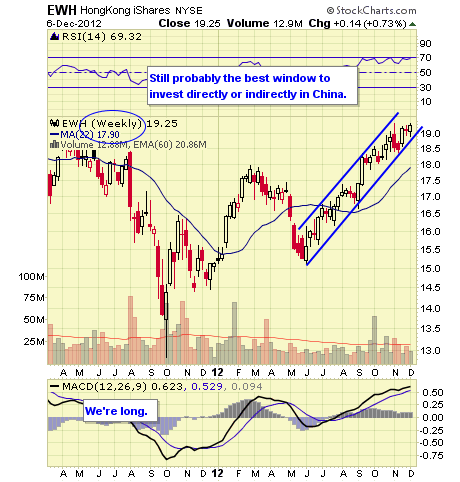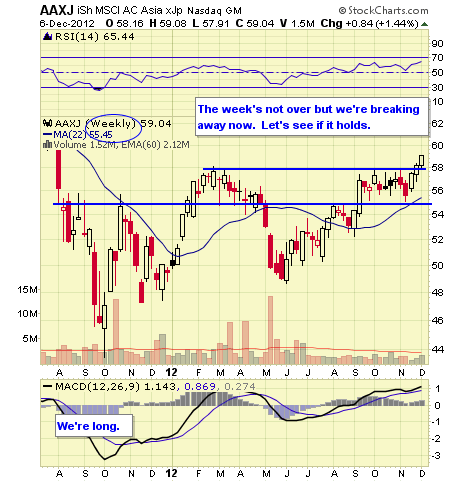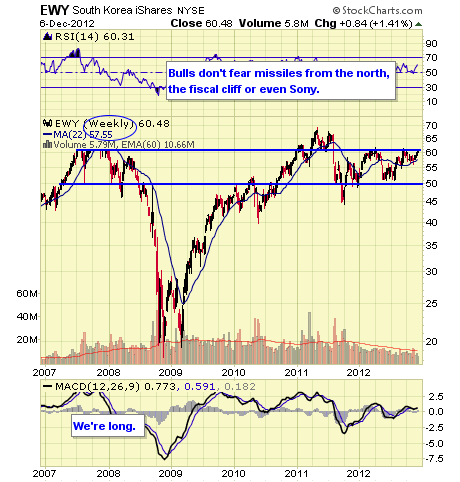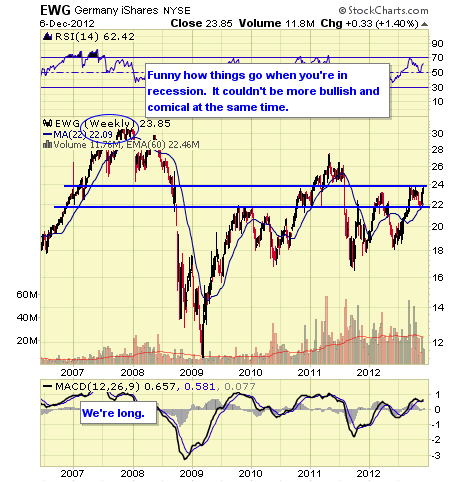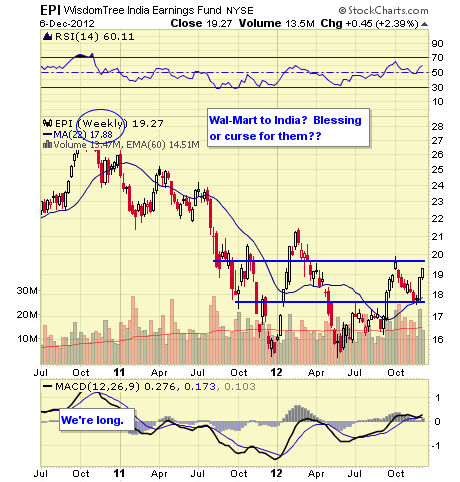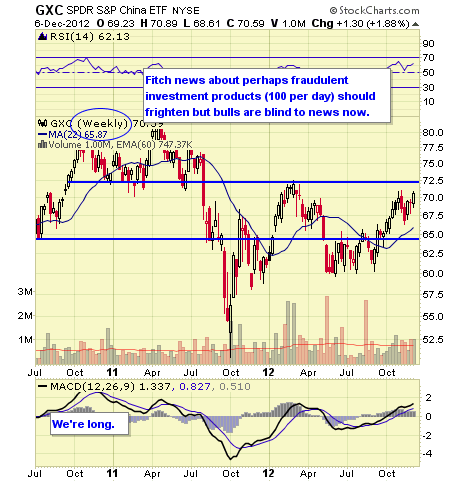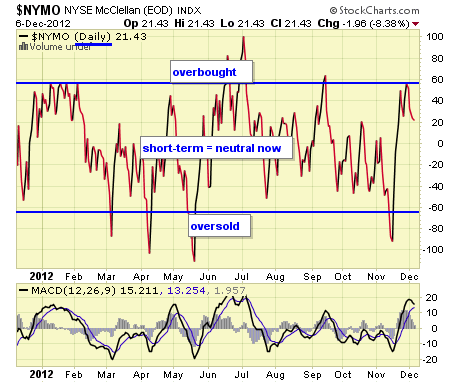 The NYMO is a market breadth indicator that is based on the difference between the number of advancing and declining issues on the NYSE. When readings are +60/-60 markets are extended short-term.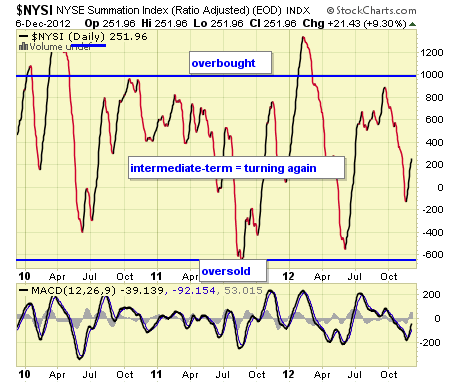 The McClellan Summation Index is a long-term version of the McClellan Oscillator. It is a market breadth indicator, and interpretation is similar to that of the McClellan Oscillator, except that it is more suited to major trends. I believe readings of +1000/-1000 reveal markets as much extended.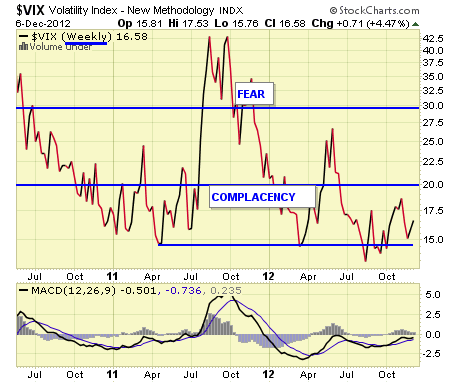 The VIX is a widely used measure of market risk and is often referred to as the "investor fear gauge". Our own interpretation is highlighted in the chart above. The VIX measures the level of put option activity over a 30-day period. Greater buying of put options (protection) causes the index to rise.
Continue to Concluding Remarks
Friday is Non-Farm Payrolls or in common parlance the monthly employment report. We're already being told it won't be great. Sandy, Hostess and Bush will be blamed no doubt. Oh, and Consumer Sentiment data (not liking this method from U of Mich. since it's too focused on stock prices.)
Disclaimer: The ETF Digest maintains active ETF trading portfolio and a wide selection of ETFs away from portfolios in an independent listing. Current "trading" positions in active portfolios if any are embedded within charts: Lazy & Hedged Lazy Portfolios maintain the follow positions: VT, MGV, BND, BSV, VGT, VWO, VNO, IAU, DJCI, DJP, VMBS, VIG, ILF, EWA, IEV, EWC, EWJ, EWG, & EWU.
The charts and comments are only the author's view of market activity and aren't recommendations to buy or sell any security. Market sectors and related ETFs are selected based on his opinion as to their importance in providing the viewer a comprehensive summary of market conditions for the featured period. Chart annotations aren't predictive of any future market action rather they only demonstrate the author's opinion as to a range of possibilities going forward. More detailed information, including actionable alerts, are available to subscribers at www.etfdigest.com.
Disclosure: I have no positions in any stocks mentioned, and no plans to initiate any positions within the next 72 hours. I wrote this article myself, and it expresses my own opinions. I am not receiving compensation for it. I have no business relationship with any company whose stock is mentioned in this article.