By John Nyaradi
Major index ETFs moved higher on Thursday as investors wait for tomorrow's Employment Report and news on fiscal cliff.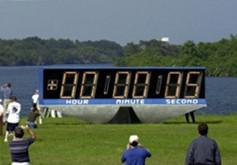 In a quiet day, Wall Street exchanges and ETFs ticked higher on low volume as investors eye major reports and the ongoing fiscal cliff debate.
Apple (NASDAQ:AAPL) rose 1.57% to recover some of yesterday's loss but remains well below its 50 and 200 day moving averages. (Read "Apple Rebounds") Weekly jobless claims came in today at 370,000, beating expectations and down from 395,000 last week.
Today's report will be followed by tomorrow's November Non Farm Payrolls and Unemployment Reports due to be released at 5:30 a.m. Eastern time. The report will be widely watched as it could further illuminate the state of the U.S. economy and add pressure on Congressional and White House negotiators in their deliberations over the fiscal cliff. Hurricane Sandy is widely expected to have impacted tomorrow's report in a negative way. ( Read "Unemployment Claims Fell More Than Expected")
Major U.S. Stock and Index ETFs:
While stocks and ETFs rose today, VIX, the CBOE S&P 500 Volatility Index, also known as the "fear index," rose 0.73% as investors and speculators pushed up the demand for put options as fear increased in the market. VIX ETFs also rose, with iPath S&P 500 Short Term Futures ETN (NYSEARCA:VXX) gaining 1.26%. VIX and related VIX ETFs have been rising in the last few days as investors begin to hedge the outcome of the fiscal cliff negotiations, however, the VIX index still remains below its 200 day moving average. VIX closed at 16.58 today, also below its long term average of 20.
Meanwhile, in Europe, the European Central Bank left its interest rate unchanged a 0.75%, a record low and that action was mirrored by the Bank of England which kept its interest rates at 0.5%, also a record low. European ETFs were mixed.
The European Central Bank revised downward its forecast for European growth to a high end of 0.3% with a potential dip into negative territory and recession for 2013 with a possible contraction as high as 0.9% for 2013.
Fiscal Cliff Update:
The fiscal cliff countdown continues with just 25 days remaining until December 31st and six more days scheduled for Congress to be in session before leaving town for the Christmas holiday. Both sides appear to be sticking with their positions regarding taxation for the rich and entitlement reform as the clock continues ticking.
Polls show that the Republicans will likely carry most of the blame if the nation's economy goes over the cliff and President Obama continued his public relations blitz to support his position of higher taxes on the wealthy and visited a middle class family in Virginia to emphasize his support for the middle class.
As the clock ticks, little progress is apparently being made in the negotiations. Throughout the debate, market participants and most large institutions have been betting that the cliff would be missed, however, that outcome gets more doubtful with each passing day and comments from both sides indicating that they would rather go over the cliff than sacrifice their respective principles. However, President Obama and House Speaker Boehner did talk by phone on Wednesday, but the outcome of that discussion failed to reveal any progress in the stalemated negotiations.
As the 11th hour approaches, the debt ceiling debate is now coming back into view as the ceiling will need to be raised sometime in the first quarter. Failure to agree over the last debt ceiling increase in summer, 2011, led to the agreement that created the fiscal cliff and so the situation becomes more complicated with each passing day.
Today brings the November Non Farm Payrolls Report, November Unemployment Report and December University of Michigan Consumer Sentiment Report.
Bottom line: The U.S. and global economy continue to slow as the clock ticks down towards the fiscal cliff.
Disclaimer: The content included herein is for educational and informational purposes only, and readers agree to Wall Street Sector Selector's Disclaimer, Terms of Service, and Privacy Policy before accessing or using this or any other publication by Wall Street Sector Selector or Ridgeline Media Group, LLC.