By Kimberly Chan
After a relatively large dip in stock price during the autumn months of 2011, General Electric Company (NYSE:GE), has been at a steady increase. Although the stock has not fully recovered from this past November's small decrease in price, new strategic planning and recent events in GE's energy financial services, marine and aviation departments keep an optimistic outlook.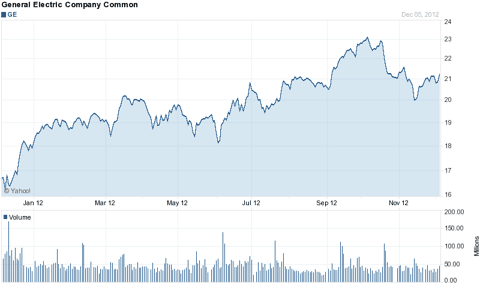 The stock seems to be bouncing back, and it has a history of positive ratings. According Yahoo Finance's Upgrade and Downgrade History, there have been consecutive actions to upgrade from late 2009 onwards. There have also been recommendation trends for "strong buy," "buy" and "hold" for the past three months.
Using Technology for Strategic Planning
On November 29th, General Electric hosted a "Minds + Machines 2012" conference to discuss how dominating the "industrial internet" can enhance customer experience. In order to integrate new and advanced digital tools into their machinery and products, the company will need to recruit fresh talent. The CEO, Jeff Immlet, stated that the company is "better off acquiring people than companies." Instead of expanding the company on a large scale, GE plans to attract recruit individuals, high level system architects, to work on complicated areas such as healthcare and energy.
Partnerships and Ecomagination
The energy department of General Electric has been active in renewable energy projects. On December 3rd, GE posted a press release stating that the Energy Financial Services Unit, along with MetLife Inc. (NYSE:MET) and Union Bank, has together invested almost $247 million in Wind Capital Group's Kansas wind farm. All three parties are working together to "round out the equity investor group."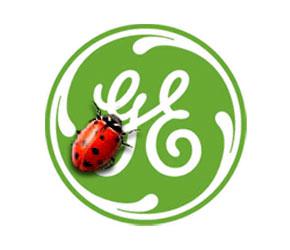 GE is providing operations and maintenance services for the farm, offering clean and affordable power to thousands of homes in the Midwest. This project expands GE's global wind portfolio and supports its "Ecomagination Strategy" to create value for customers by tackling energy, efficiency and water issues.
Strength in the Transportation Department
General Electric Transportation, comprised of approximately 12,000 employees worldwide, has shown strong customer relations and sales this past week. On December 6th, GE Marine announced 16 engine deliveries for the International WorkBoat Show. These specialized engines were chosen by Weeks Marine Inc, one of the largest marine contractors in North America. The engine offers 9% fuel savings as opposed to the older generation engine, and customers chose to use GE because of its speedy delivery, engine performance and distributor support.
Another order of General Electric engines was placed in early December as well. Delta Air Lines ordered about $320 million in aviation engines. The deliveries will start in 2013. Perhaps to help facilitate this order, GE also acquired more manufacturing companies in the Dayton and Cincinnati regions.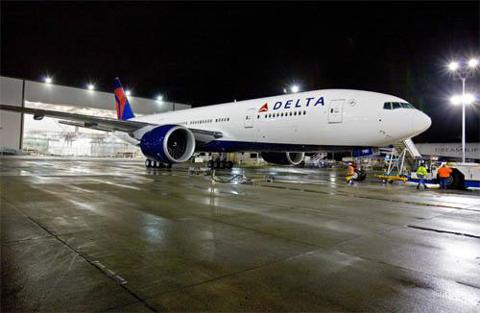 Conclusion
From recent projects, partnerships and large customer orders, General Electric seems to be keeping a positive image. The company is expanding through recruitment, customers, and through acquiring other companies. In addition, on December 6th the U.S. Senate repealed the Cold War-Era Rules on trading with Russia. This helps to ensure that American businesses can have lower tariffs and stronger legal rights. While this bill's effects are still unknown, perhaps it will help push GE towards further growth.
Disclosure: I have no positions in any stocks mentioned, and no plans to initiate any positions within the next 72 hours. I wrote this article myself, and it expresses my own opinions. I am not receiving compensation for it (other than from Seeking Alpha). I have no business relationship with any company whose stock is mentioned in this article.