By Mitchell Hall
Microsoft (NASDAQ:MSFT) and the world's third largest mobile provider China Unicom (NYSE:CHU) have announced an industry alliance to help boost Windows Phone sales and bring more innovative Windows Phones to the Chinese market.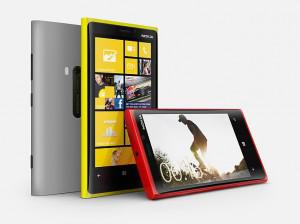 The flagship Nokia Lumia 920 running Windows Phone 8
Microsoft could use the boost. Currently Windows Phones account for only 3% of the Chinese market - the largest mobile market in the world - compared to industry leader Android's 72%.
That said, China is already the world's largest market for Windows Phone devices.
Microsoft chief operating officer Kevin Turner said at a news briefing in Beijing on Thursday:
China is the No 1 market worldwide in terms of PC, tablet, mobile and Internet users. It is a very exciting place. We believe there is a great opportunity across the country to provide new business models to partners, new technologies to developers and best services to customers.
Microsoft is hoping China Unicom's faster 3G network will boost its presence in the Chinese market, especially its latest operating system for mobile devices: Windows Phone 8 (WP8), which uses the same kernel used in Microsoft desktop devices.
Because of this shared kernel, Windows platform can operate seamlessly across phones, tablets, laptops, desktop computers and televisions, Microsoft said - unlike Apple's iOS or Google's Android.
China Unicom general manager Lu Yimin said the company, which has more than 70 million subscribers for its 3G network and is China's second-largest mobile carrier, will help promote more products using the Windows system. The country only has less than 20% 3G penetration, so the prospects for growth are huge.
A range of new Windows 8 and WP8 devices including smartphones, tablet PCs and ultrabooks were launched at the press conference in Beijing.
Giving considerable heft to the alliance are manufacturers Nokia (NYSE:NOK), Qualcomm (NASDAQ:QCOM), Intel (NASDAQ:INTC), Samsung (OTC:SSNLF), HTC (OTC:HTCCY), ZTE Corporation, Huawei Technologies Co., Lenovo (OTCPK:LNVGY) and ASUS (OTC:AKCPF).
TMC Net reports that China Unicom will provide preferential strategic services, bindable services and marketing strategies for Windows platform-based smart terminals. Microsoft will offer more strategic technological support, training and marketing strategies. Chip dealers will provide competitive chips and strategic technological support and terminal manufacturers will energetically develop Windows platform and WCDMA module-based products with a high price-performance ratio.
The alliance news caps off a great week for China Unicom. The company scored more than 100,000 online pre-orders alone for the new iPhone 5 (NASDAQ:AAPL) on Monday, the first day of sale ahead of its December 14 launch.
The alliance is obviously good news for the still struggling Nokia, whose handsets exclusively run the Windows Phone OS, and for Microsoft, which is clearly demonstrating its seriousness in wanting to compete with Apple and Google.
With Microsoft currently trading at $26.45, just off its 52-week low of $25.29, the stock has plenty of room to appreciate next year. Nokia likewise is looking cheap at the current price of $3.85, with Trefis valuing the stock about 40% higher at $4.50.
The two stocks offer a dividend yield of 3.48 and 6.56 respectively.