Conversations like this happen frequently:
Financial Advisor: What is it that you want from the stocks in your portfolio?

Retiree: Well, I need income and I need it to grow to keep up with inflation. I want the income to be reliable, coming from high quality companies with a proven history; and I'd like the stocks to be a bit less volatile than the stock market overall.
Where might be a good place to begin looking for some individual stock candidates to address that need?
You could do a lot of primary level filtering, or you could take advantage of the disclosed holdings of certain mutual funds or ETFs that work along the same lines as your starting point.
Let's look at an example. That retiree wanted three things: (1) yield, (2) high quality, and (3) low volatility.
Right away three ETFs that each represent one of those three objectives come to mind. What if we just look inside them and find those stocks that made the cut to be in each of the three. Those funds (referenced by objective) are:
S&P 1500 Dividend Aristocrats (NYSEARCA:SDY)
S&P 500 High Quality (NYSEARCA:SPHQ)
S&P 500 Low Volatility (NYSEARCA:SPLV).
Sometimes simple is better than complicated. Better to add research complexity secondarily to a prospect list identified with simple criteria. This approach is very simple, generating a nice list for further investigation.
SDY consists of the 83 stocks from the S&P 1500 that have paid and increased dividends each year for at least 20 years.

SPHQ consists of the 138 stocks from the S&P 500 that Standard & Poor's assigns a grade of "A-" or better for long-term earnings and dividends stability and quality

SPLV consists of the 100 stocks from the S&P 500 that have the lowest 12-month standard deviation of return (lowest volatility).
If a stock managed to be chosen to be in each of those three funds, it might go on a short list of stocks to consider for that retiree's portfolio.
We looked at the intersection of the holdings of those three funds this way. We assumed they were held in equal weights. Then we looked at the underlying stock holdings, ranking the top 50 combined holdings from highest to lowest allocation.
The 10 stocks most heavily weighted in the underlying positions of that equal weighted portfolio of three ETFs are (as shown with rank and weight in the table image below):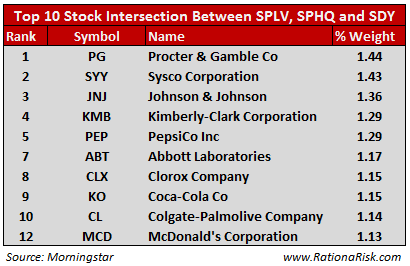 Each month, for our Rational Risk Equity Income Investor, we use a more complex filtering method to find dividend stocks. As of November 30, three of the ten stocks above (ABT, SYY and MCD) passed the quantitative step of our process. Two of those three (ABT and MCD) also passed our subjective criteria involving independent analyst ratings. Those two also passed our historical performance criteria, which basically filters out those stocks that had some pretty bad down periods over certain time frames, or have too much volatility.
A complete list of the 50 top cross holdings of the three ETFs (SDY, SPLV and SPHQ) is available for download in an Excel spreadsheet from our site.
Here is a screen shot from that Excel spreadsheet to give you an idea of what you would get.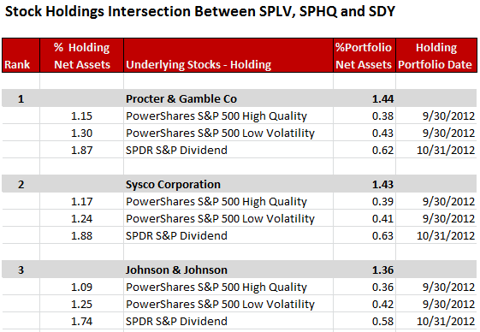 THIRD PARTY ANALYST OPINIONS
Here is a table presenting the opinions of several independent analytical services for each of the top 10 cross holdings of SDY, SPHQ and SPLV.
StarMine is from ThomsonReuters and is their synthesis of what they view as the most accurate analysts for the sector (0-10, more than 7 is bullish). S&P Stars is a ranking for year ahead stock performance relative to the S&P 500 (3 is market perform, 5 is Buy and 1 is Sell). S&P Fair value is a ranking of current price to current fair value (3 is fairly valued, 5 is undervalued and 1 is overvalued). S&P Quality is a typical "school grading" scale for the stability and quality of earnings and dividends. VL 3-5 Low TR is the low end of the ValueLine projection for annualized total return over the next 3 to 5 years. Wright is a combination alpha-numeric scale for first liquidity, second financial strength, third profitability and fourth growth (where growth is on a 20 point scale, with 20 for highest growth).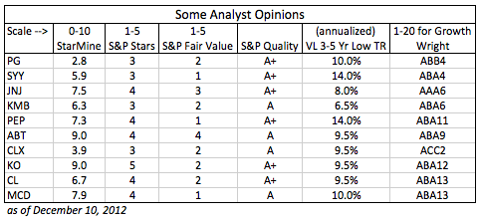 PRICE, EARNINGS AND DIVIDEND CHARTS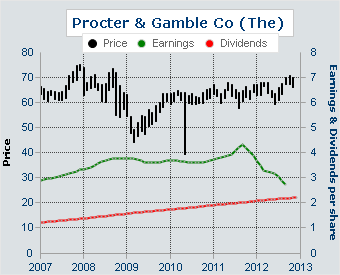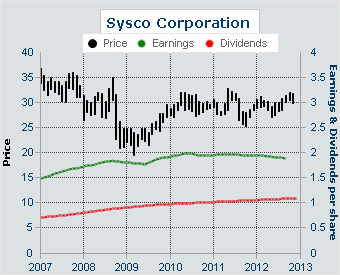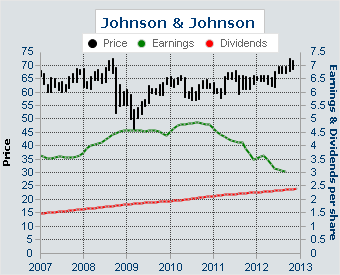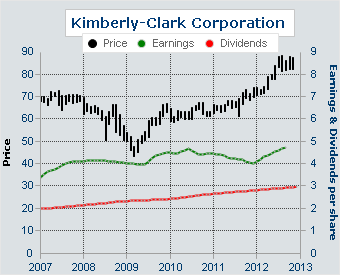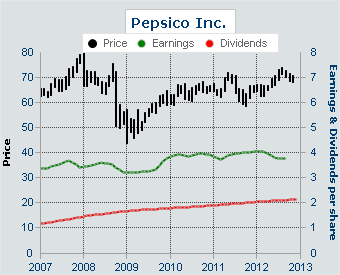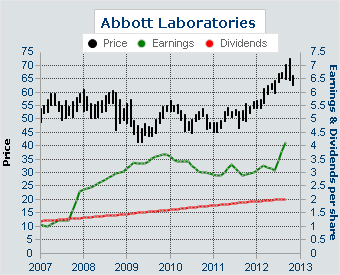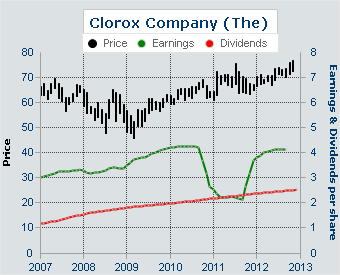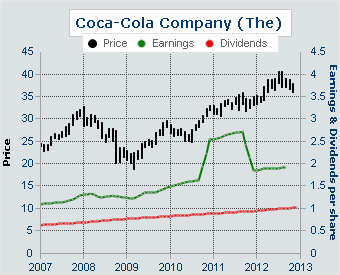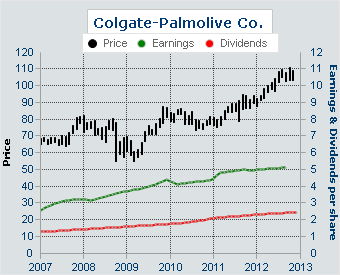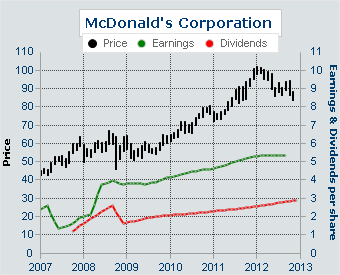 Disclosure: QVM has positions in JNJ, PEP, ABT and MCD is some managed accounts as of the creation date of this article (December 10, 2012). We certify that except as cited herein, this is our work product. We received no compensation or other inducement from any party to produce this article, but are compensated retroactively by Seeking Alpha based on readership of this specific article.
General Disclaimer: This article provides opinions and information, but does not contain recommendations or personal investment advice to any specific person for any particular purpose. Do your own research or obtain suitable personal advice. You are responsible for your own investment decisions. This article is presented subject to our full disclaimer found on the QVM site available here.