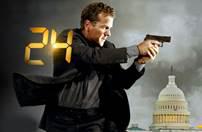 All eyes are on Capitol Hill's fiscal cliff negotiations and America continues to be held hostage. You can almost hear the countdown from the TV show "24". The last few weeks have not been pretty for the fiscal cliff negotiations, yet the stock market continues to be resilient in what could have easily been a major sell-off of hundreds of points. The failure of the market to go down on this horrific news leads makes me to believe that once a deal is in place, a strong rally will follow. However, both sides could use a wake-up call from Mr. Jack Bauer.
Given all the obstacles in the market's path, two positives stand out: First, over the last four to five years, over $500 billion has poured out of equity mutual funds, while over $1.2 trillion has flooded into bond funds. In the first 10 months of the year alone, investors poured $272 billion into bond funds, while liquidating almost $100 billion in equity funds. October marked the 17th time in the past 18 months of equity outflows and bond inflows, the highest since February.
The second is the continued sea of liquidity cast by Ben Bernanke and the Federal Reserve. This is a market fully addicted to continued Fed easing, and although this positive trend is definitely diminishing, it still has legs.
For the most part, investors remain fearful. The headline news only reinforces that fear: fiscal cliff, stubbornly high unemployment, sovereign debt problems in Europe, civil war in Syria, conflicts between Israel and Palestine, Iran seeking nuclear weapons, etc. It is no wonder they remain largely under-invested in stocks. Equity exposure is at historic lows. As I have said, markets don't crash when everybody expects them to, and right now, everybody expects them to. Any reversal of this trend would be massive.
The longer term picture is easy to forecast, however, as the demographic trends are crystal clear. As our 80 million baby boomers retire, they will be followed by only 65 million from generation "X" who earn half as much. When you add in the tax increases along with spending cuts, on top of these Baby Boomers aggressively saving for retirement and paying down their debts, you take huge swaths of money that might have been spent in America's malls out of circulation. This forces businesses to have less reason to borrow to expand their operations in a period of lukewarm economic growth. These issues are well discussed in my book, Facing Goliath - How to Triumph in the Dangerous Market Ahead, and it is critical that investors fully understand these concepts.
Investor Strategy
Once an announcement is made that the fiscal cliff has been avoided, stocks will surge. More aggressive investors should position themselves for a strong rally and buy high quality tech companies with a strong brand. These would include: Apple (NASDAQ:AAPL), Google (NASDAQ:GOOG), Intel Corporation (NASDAQ:INTC), Qualcomm (NASDAQ:QCOM), Microsoft (NASDAQ:MSFT), Cisco Systems (NASDAQ:CSCO), Yahoo (NASDAQ:YHOO), and VMware Inc. (NYSE:VMW). The funds with more diversification and less individual company risk are also the ones to buy, like the SPDR S&P 500 (NYSEARCA:SPY), PowerShares QQQ Trust Series 1 (NASDAQ:QQQ), and iShares Russell 2000 (NYSEARCA:IWM). Commodities are still screaming buys with continued stimulus, such as Goldcorp Inc. (NYSE:GG), Barrick Gold Corp. (NYSE:ABX), SPDR Gold Shares (NYSEARCA:GLD), Power Shares Double Gold (NYSEARCA:DGP), Market Vectors Gold Miners ETF (NYSEARCA:GDX), Newmont Mining Corp. (NYSE:NEM), Freeport-McMoRan Copper & Gold Inc. (NYSE:FCX), plus Silver Wheaton Corp. (NYSE:SLW), ProShares Ultra Silver (NYSEARCA:AGQ), and Fortuna Silver Mines (NYSE:FSM).
As I mention above, things look a little more precarious for the longer term. I expect a sell-off and likely bear market sometime in 2013, and we will be transitioning to defensive bear market portfolios over the next few months. Naturally, investors cannot be passive just waiting for the sky to fall. They should focus on yield with MLPs, preferred stocks and especially real estate investment trusts known as REITs in the health care industry that will benefit from the aging baby boomers, as well as the higher risk mortgage REITs that are taking advantage of low interest rates. For example, HCP (NYSE:HCP) and Senior Housing Properties (NYSE:SNH) are the largest REITs focusing on healthcare real estate primarily for seniors. They provide retired living, hospital facilities, medical office buildings, and pay almost a 5% and 7% dividend, respectively. For mortgage REITs, look at Hatteras Financial (NYSE:HTS) and Annaly Capital (NYSE:NLY).
Disclosure: I have no positions in any stocks mentioned, and no plans to initiate any positions within the next 72 hours. I wrote this article myself, and it expresses my own opinions. I am not receiving compensation for it. I have no business relationship with any company whose stock is mentioned in this article.