By Sean Geary
With the release of a statement by Starbucks (NASDAQ:SBUX) today that the company plans to double its workforce in China to 30,000 employees by 2015, is now the time to jump on the bandwagon of this famed coffeemaker?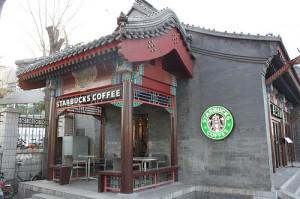 Like a number of other developed multinationals, much of Starbucks' growth going forward will take place in emerging markets. For Starbucks, countries like Brazil, Russia, Thailand, South Korea, and, especially, China, represent a remarkable opportunity for the company.
The company is looking to expand its China operations by doubling the total number of outlets it operates to 1,500 by 2015. With this growth, China will become the second-largest market for Starbucks, behind only the United States.
Such substantial expansion is definitely large enough to move the needle; however, whether this is a positive or negative development remains to be seen. Assuming the Chinese economic recovery stays on track, and the country's new-found affinity for cafe culture remains intact, this move by Starbucks could be very bullish for the equity.
However, if global growth were to stall, Starbucks could find themselves in a similar situation as to what transpired in the United States last decade: the company's excessive exuberance led to over-expansion, forcing the company to eventually jettison hundreds of stores.
In light of the prevailing sentiment amongst economists and market observers that the Chinese economy is likely to return to high levels of growth next year, equities with exposure to the Chinese retail sector could outperform as Chinese consumers have more discretionary income.
We've been banging the table for some time about the inherent riskiness of Chinese stocks (NYSEARCA:FXI). Given the opaque nature of Chinese companies and some suspect accounting practices, Chinese equities can be difficult to evaluate with a degree of certainty.
Multinationals like Starbucks, Yum! Brands (NYSE:YUM), and McDonald's (NYSE:MCD) are well-positioned to take advantage of Chinese growth with the added bonus of more transparent accounting.
Disclosure: Immediate family is long SBUX, MCD, and YUM.