Rather than taking a novelistic approach to this article, I will make my bullish case for coal investments through the use of visual aids. In addition to all of these data series, my view as a monetarist is that commodities are generally a very sound investment and a proven inflation hedge. Just today, the Fed announced another round of quantitative easing, which further supports the overarching thesis of commodity price increases relative to the USD.
The source of the data presented in this article is the U.S. Energy Information Administration. As you will notice if you download the data, these series have a significant reporting lag. Hopefully, folks will find this approach straightforward and informative.
(click images to enlarge)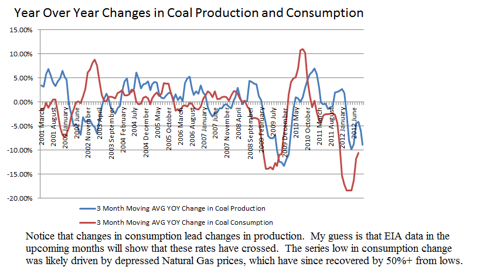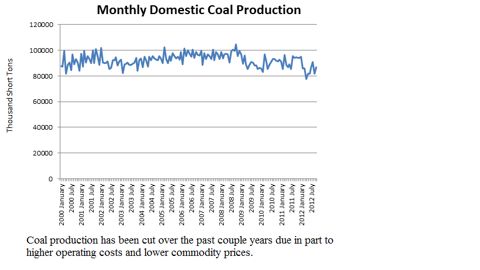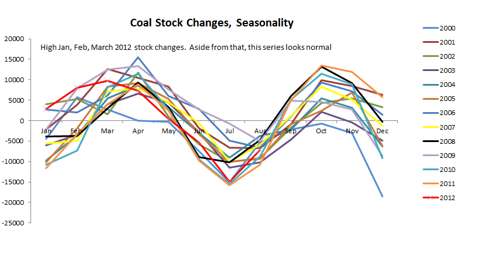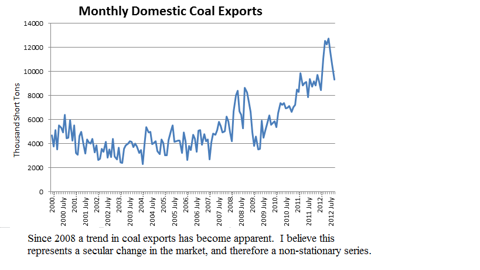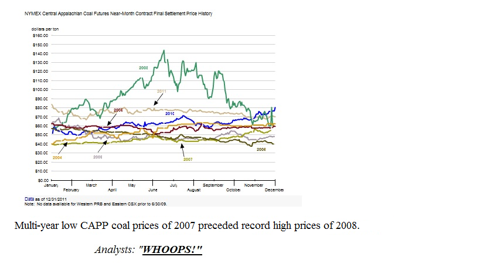 Disclosure: I am long ACI, BTU via call options. I wrote this article myself, and it expresses my own opinions. I am not receiving compensation for it (other than from Seeking Alpha). I have no business relationship with any company whose stock is mentioned in this article.