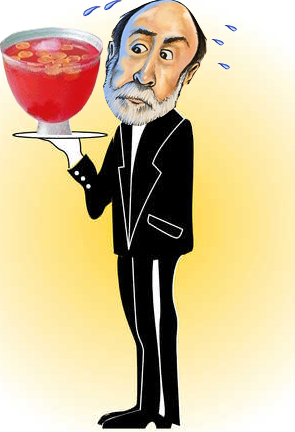 Like others, we hung out most of the day waiting for Ben's next dose of easing. What the Fed released in the way of new operations was fully expected without much of a surprise. Several things stood out. To remove ZIRP and halt QE, inflation needs to remain tame and below 2%, while the unemployment rate needs to be below 6.5%. Even the most optimistic bull knows inflation data as currently constructed is faulty and misleading, and so, too, have been recent employment reports.
Below is inflation and employment data as measured by and courtesy of John Williams' Shadow Government Statistics. Manipulating inflation and employment data have been in the government's interest to reduce entitlement benefit payments and hide real employment conditions for political reasons.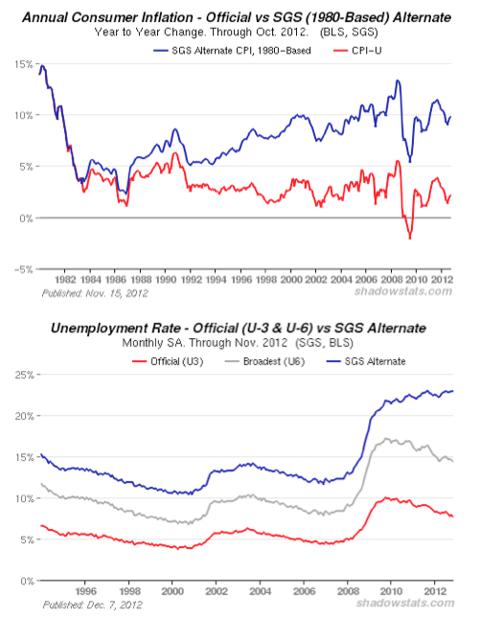 Meanwhile, the Fed has indicated it would extend ZIRP until 2015, which may be nice, but it offers little incentive for people to buy homes even as prices might flat line. And we really need people to start buying homes to clean out inventory. Also, Operation Twist has ended, only to be replaced by another yet unnamed OMO of buying $45 billion of mortgage-backed securities and $20 billion of Treasury debt. This means more money printing, driving the Fed's balance sheet to potentially $4-$5 trillion. In his post release press conference, Bernanke stated the Fed is "not monetizing federal deficit" …right, and I'm not Santa Claus.
Lastly, the Fed (behind the curve as usual) has downgraded 2012 GDP growth from 2.5-3% to 1.7-1.8% and 2013 from 2.5-3% to 2.3-3% (a shot in the dark?). These are poor numbers, and certainly don't support a tax increase on anyone. One headline stated the revisions lower were only "slight," which is, of course, to minimize things, but .8% GDP decline on these low numbers is massive.
All of this has led to massive hoarding of cash and trading reserves by large banks and little in the way of lending. The chart below clearly demonstrates the ineffectiveness of current Fed policies, in my opinion.
As usual, and in the video we posted after the Fed announcement, the "first move can often be the wrong move," and this maxim proved accurate once again Wednesday. So after the initial stock market rally, stocks turned south as selling and profit-taking hit the tape. Perhaps investors just sold the news, while the best and brightest couldn't have been surprised much by the Fed's economic downgrade.
So stocks closed in the red Wednesday, led broadly lower across the board. Wal-Mart (NYSE:WMT), (NYSEARCA:XRT) and Eli Lilly (NYSE:LLY), (NYSEARCA:XLV) led stocks lower, while commodities (NYSEARCA:DBC), oil (NYSEARCA:USO) rose, the dollar (NYSEARCA:UUP) was flat, and gold (NYSEARCA:GLD) was slightly higher.
Now we turn our attention to the fiscal cliff drama and other data, like Retail Sales and Jobless Claims, primarily on Thursday.
Volume remained light, with most of it coming post Fed announcement. Breadth per the WSJ was mixed to negative.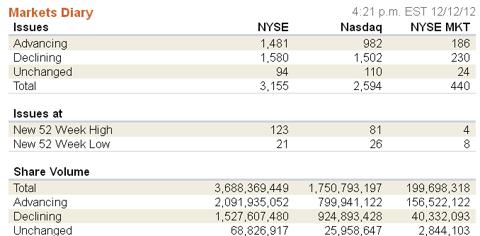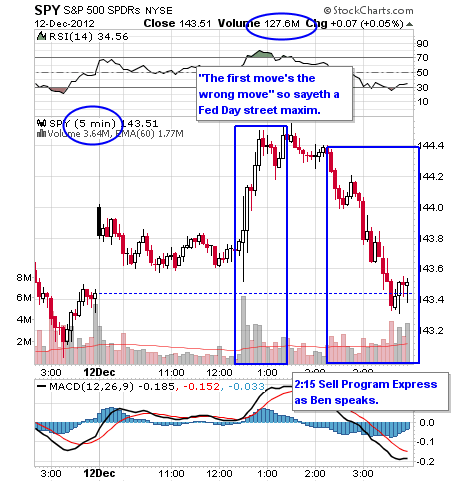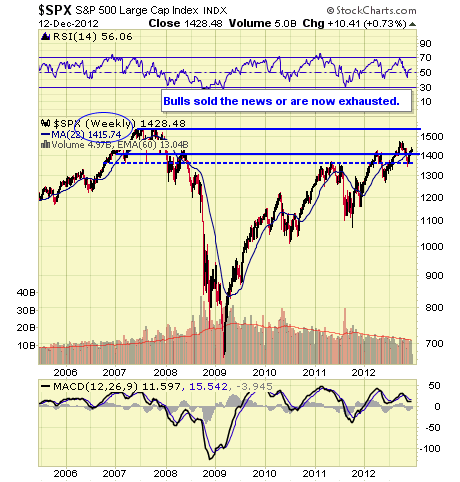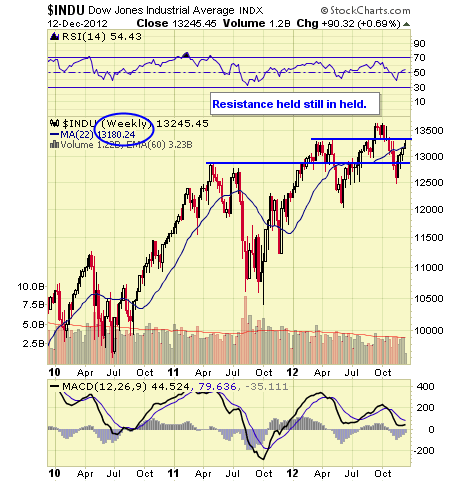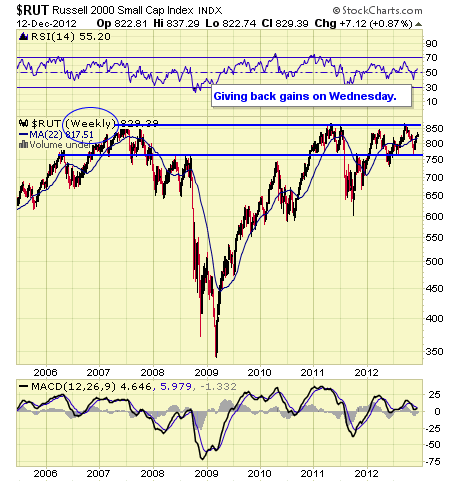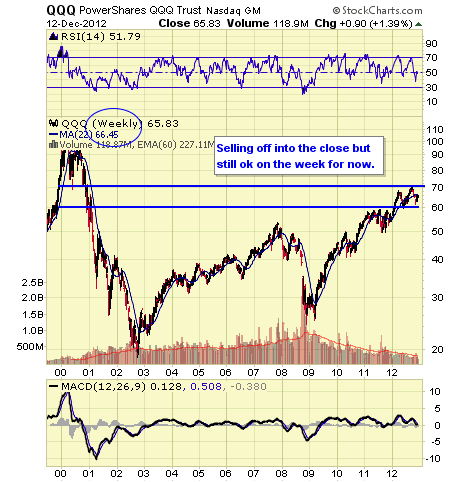 Continue to U.S. Sector, Stocks & Bond ETFs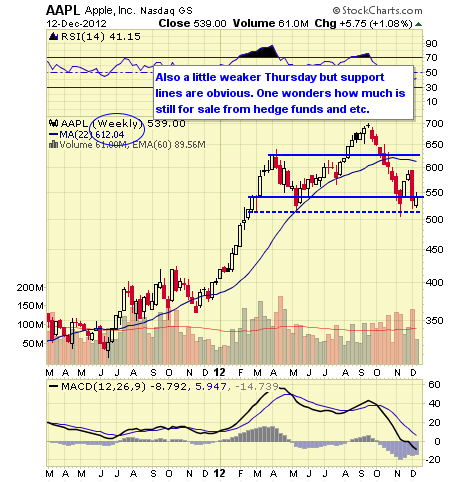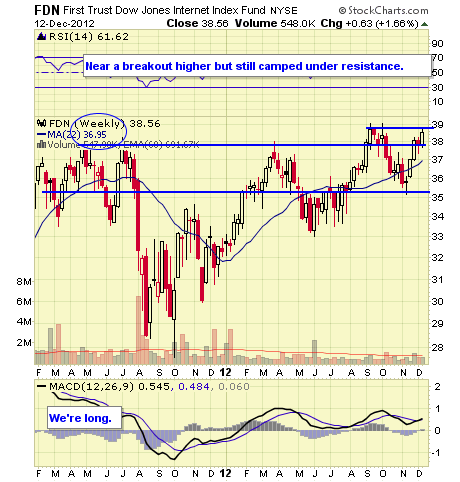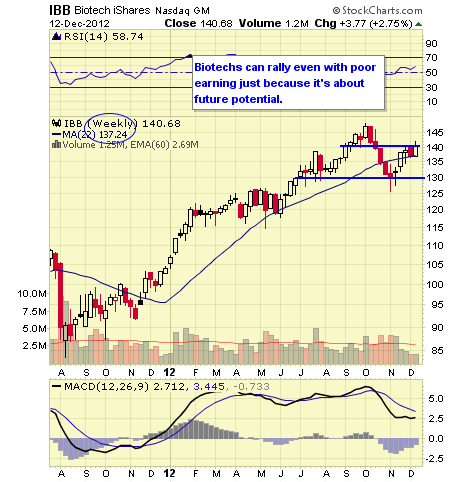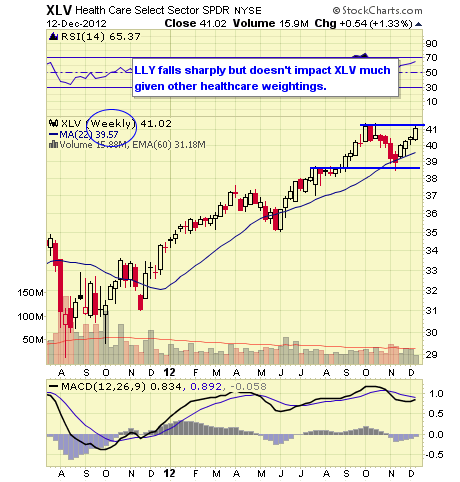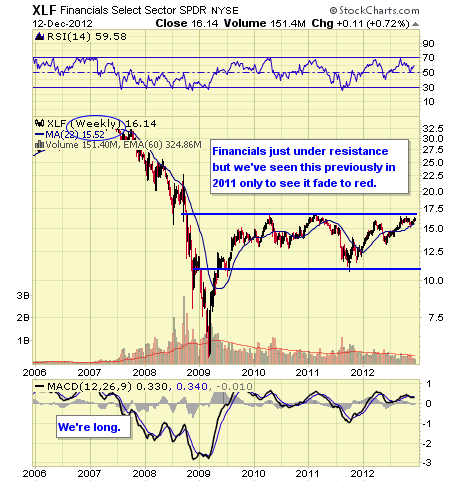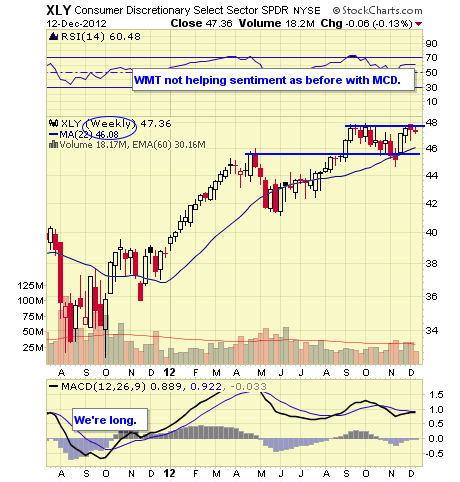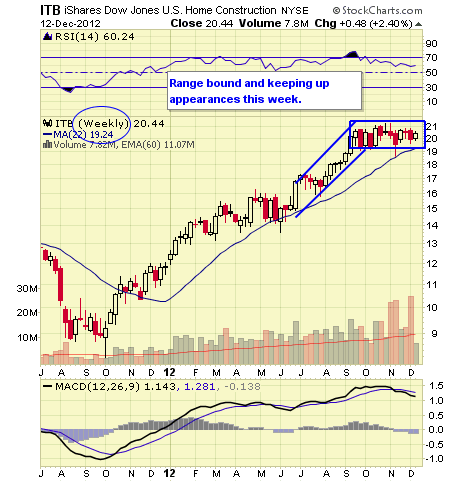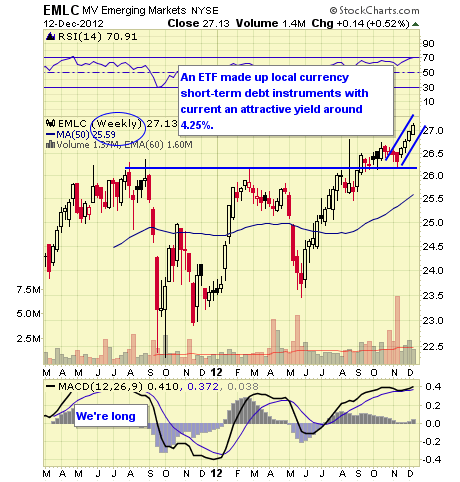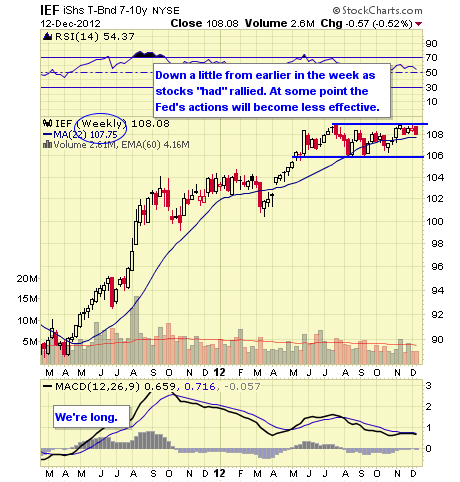 Continue to Currency & Commodity Market ETFs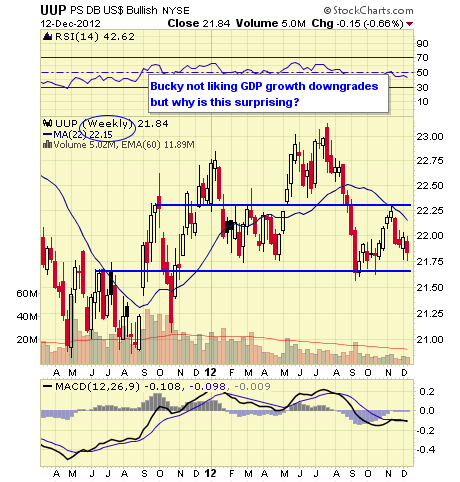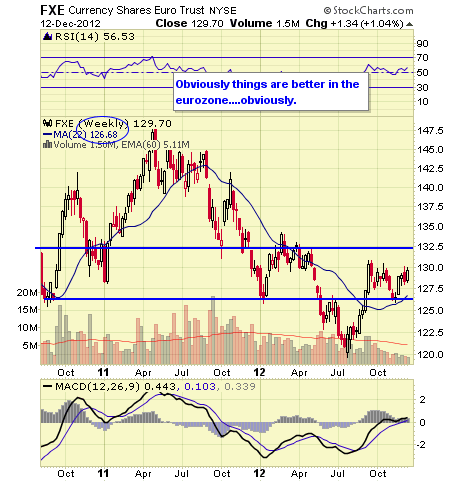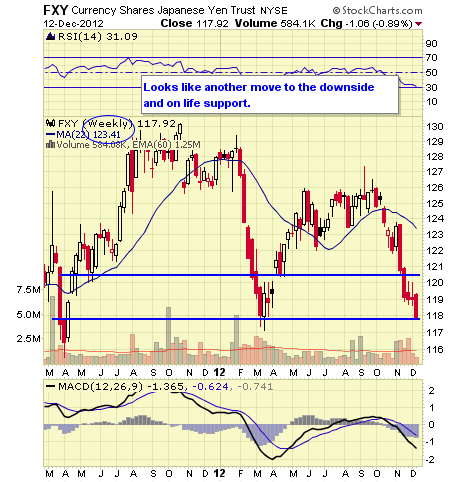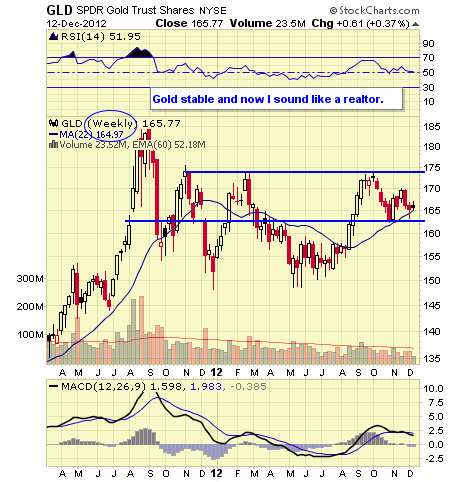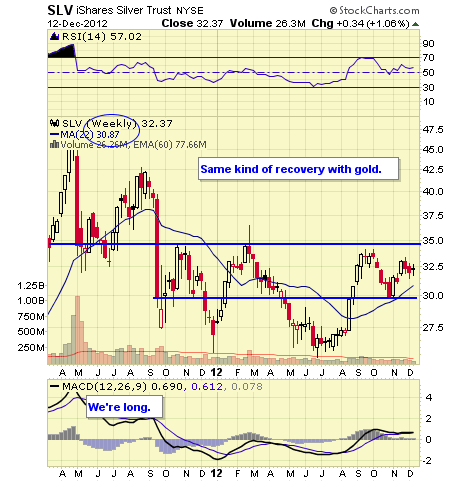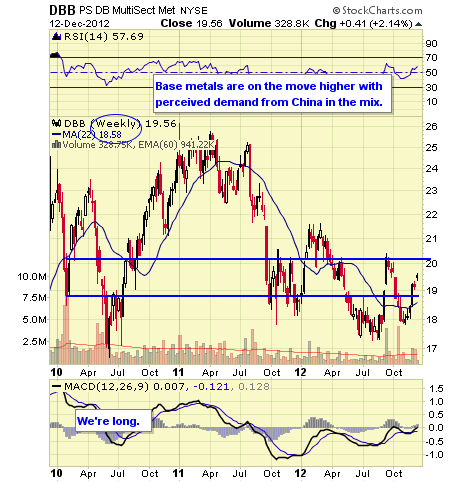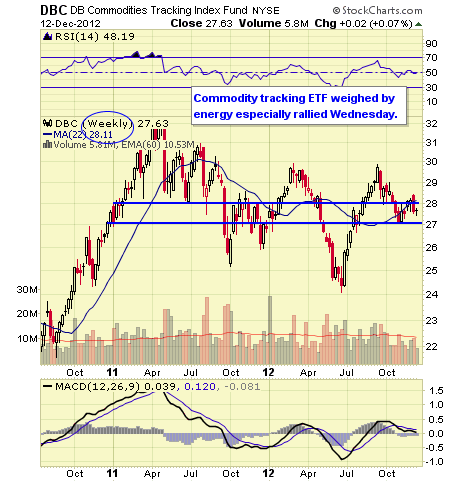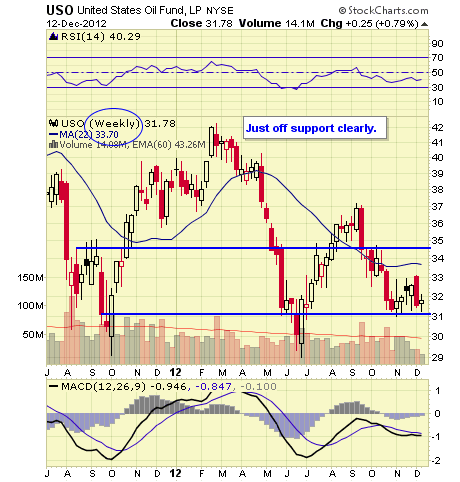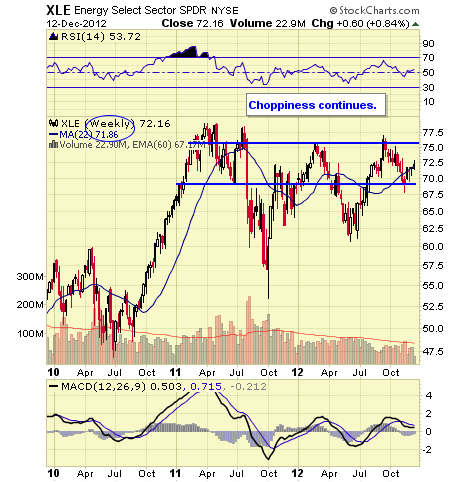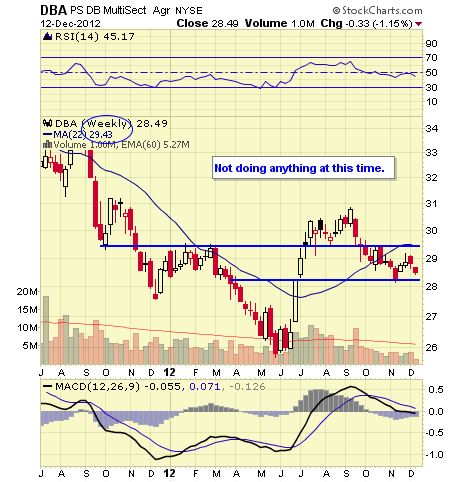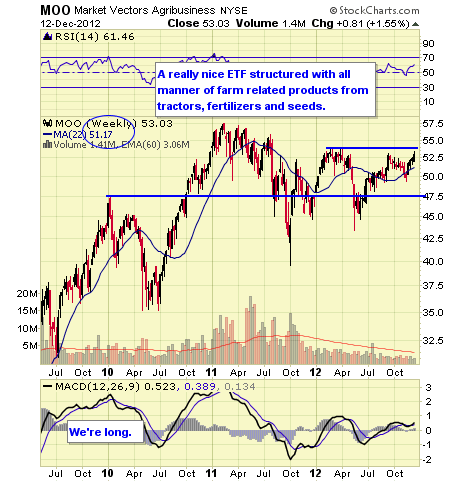 Continue to Overseas Sectors & ETFs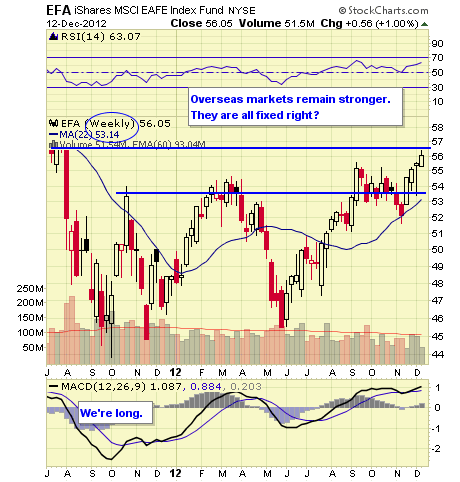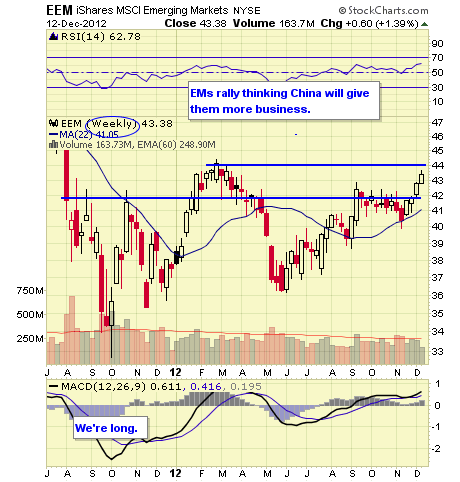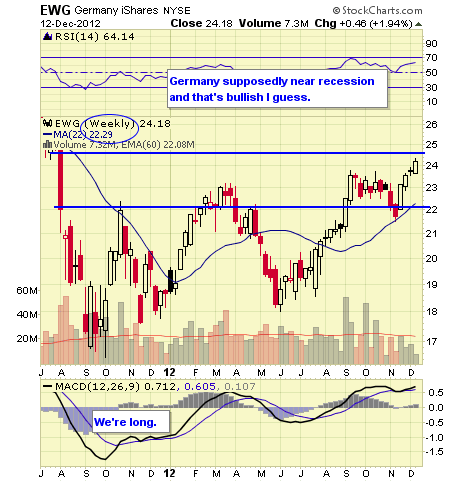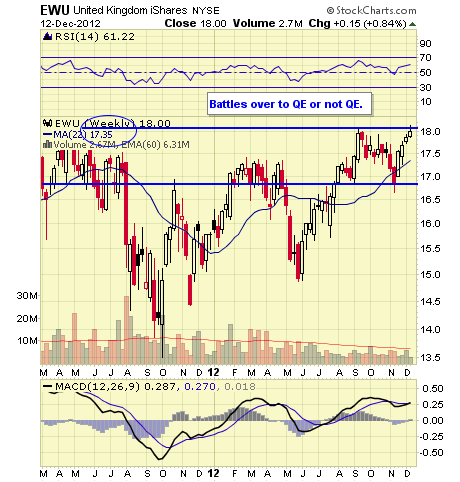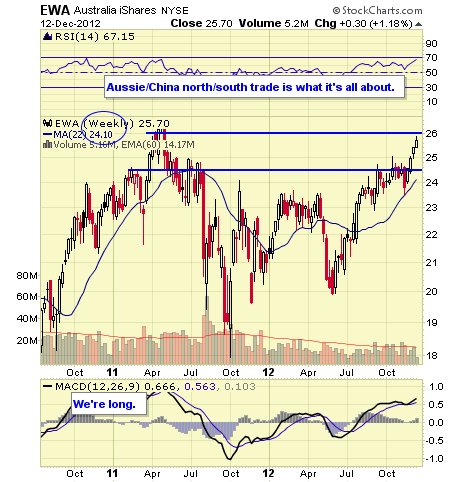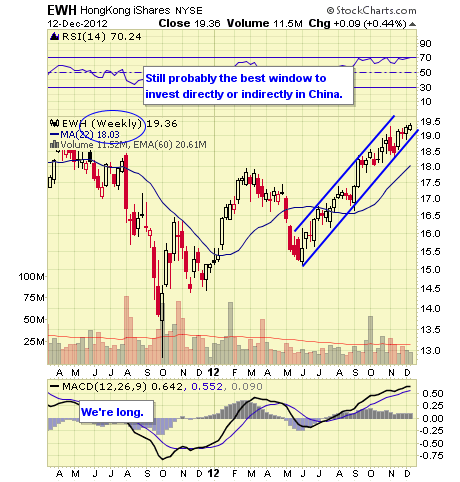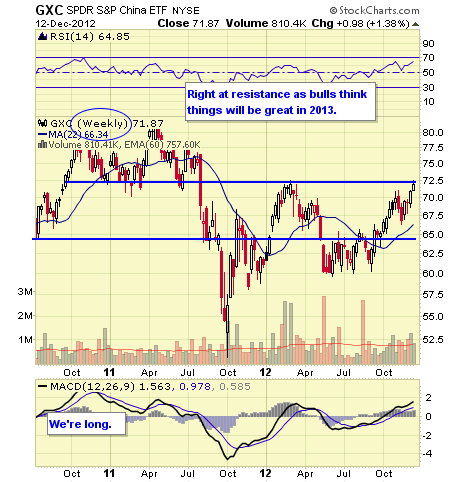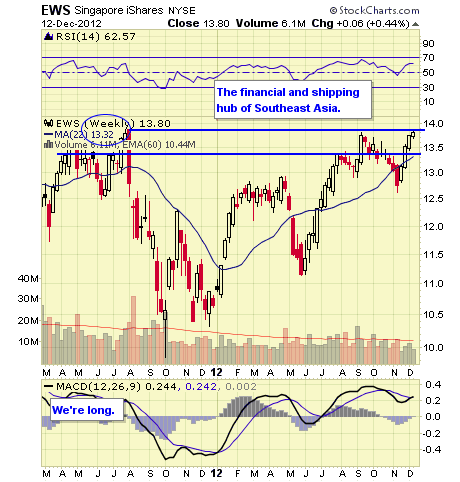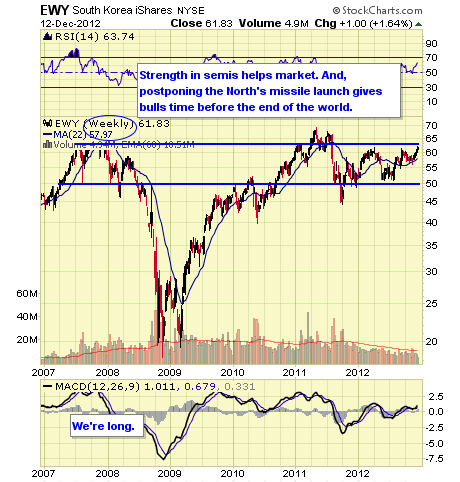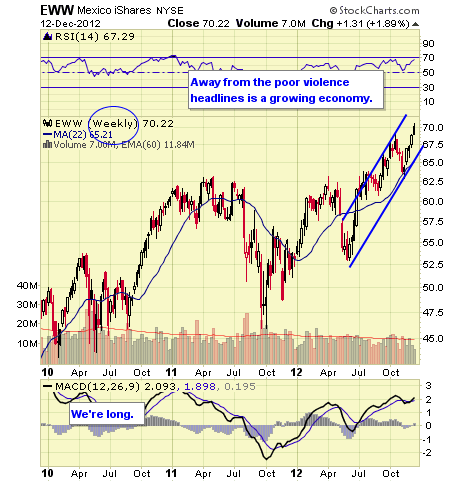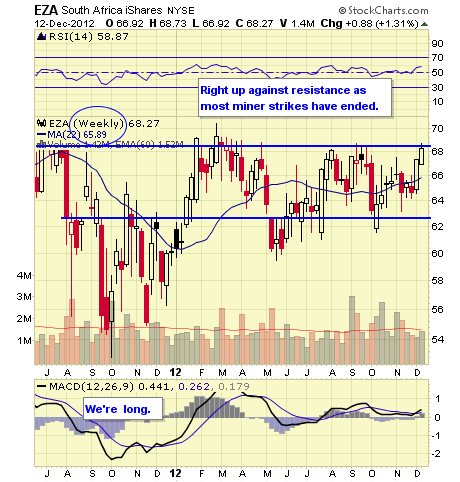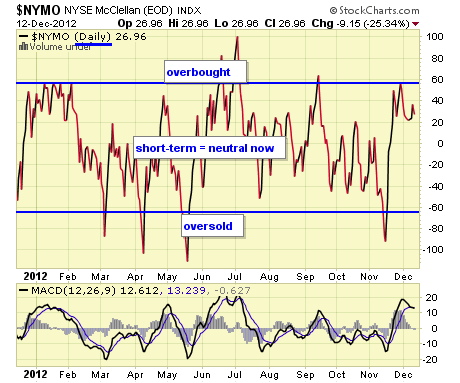 The NYMO is a market breadth indicator that is based on the difference between the number of advancing and declining issues on the NYSE. When readings are +60/-60, markets are extended short term.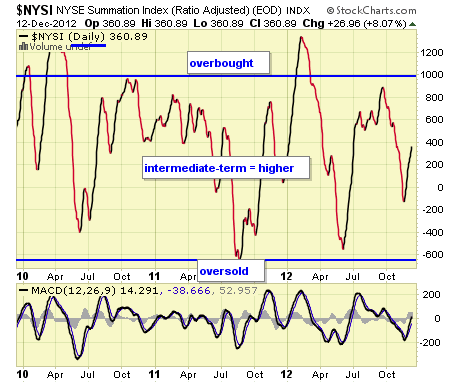 The McClellan Summation Index is a long-term version of the McClellan Oscillator. It is a market breadth indicator, and interpretation is similar to that of the McClellan Oscillator, except that it is more suited to major trends. I believe readings of +1000/-1000 reveal markets as much extended.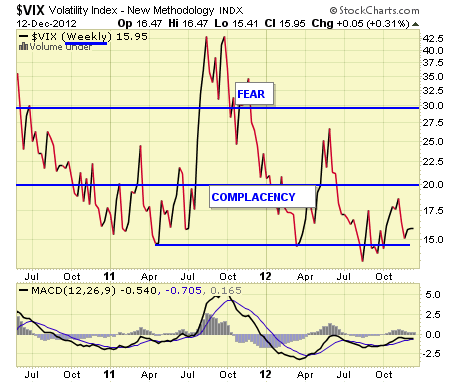 The VIX is a widely used measure of market risk, and is often referred to as the "investor fear gauge." Our own interpretation is highlighted in the chart above. The VIX measures the level of put option activity over a 30-day period. Greater buying of put options (protection) causes the index to rise.
Concluding Remarks
Sure, this was pretty crazy market action Wednesday. It's to be expected, but it was either a "sell the news" kind of day, or disappointment over what appears as lack of confidence in Bernanke's results. After he stated they misjudged the effectiveness of their policies, perhaps that was enough to send bulls to the exits.
Now it's on to the fiscal cliff and minor matters regarding Retail Sales and the Santa rally, or not.
Disclaimer: The ETF Digest maintains an active ETF trading portfolio and a wide selection of ETFs away from portfolios in an independent listing. Current "trading" positions in active portfolios, if any, are embedded within charts: Lazy & Hedged Lazy Portfolios maintain the follow positions: VT, MGV, BND, BSV, VGT, VWO, VNO, IAU, DJCI, DJP, VMBS, VIG, ILF, EWA, IEV, EWC, EWJ, EWG, & EWU.
The charts and comments are only the author's view of market activity and aren't recommendations to buy or sell any security. Market sectors and related ETFs are selected based on his opinion as to their importance in providing the viewer a comprehensive summary of market conditions for the featured period. Chart annotations aren't predictive of any future market action rather, they only demonstrate the author's opinion as to a range of possibilities going forward.
Disclosure: I have no positions in any stocks mentioned, and no plans to initiate any positions within the next 72 hours. I wrote this article myself, and it expresses my own opinions. I am not receiving compensation for it. I have no business relationship with any company whose stock is mentioned in this article.