By Sumit Roy
Here we examine the latest developments in the natural gas market.
Natural gas fell for a sixth-straight session and below a key resistance level after the Energy Information Administration reported that operators unexpectedly injected 2 billion cubic feet into storage last week, above the 1-5 bcf withdrawal that most analysts were expecting.

The build was bearish when compared with last year's withdrawal of 102 bcf and the five-year average withdrawal of 94 bcf.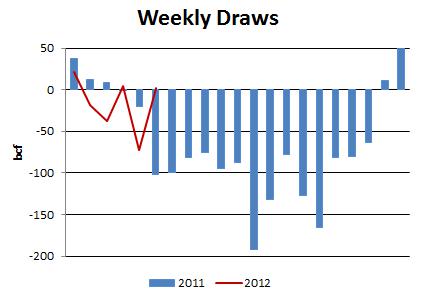 In turn, inventories now stand at 3,864 bcf, which is 77 bcf above the year-ago level and 245 bcf above the five-year average (calculated using a slightly different methodology than the EIA).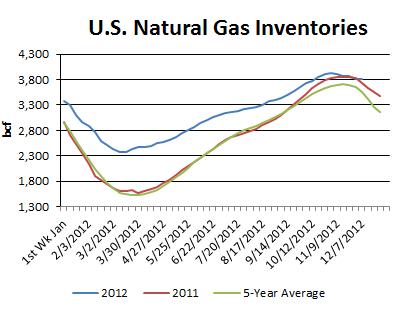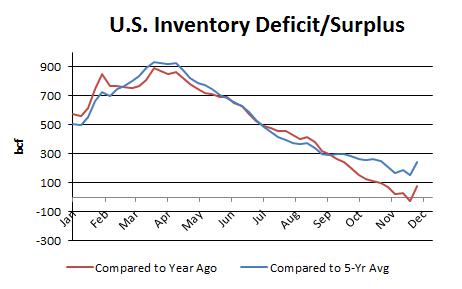 The weather last week was much milder than normal, which explains the bearish injection. Looking forward, NOAA's six- to 10-day continues to call for warmer-than-normal temperatures across the population-dense U.S. East Coast and Midwest.

NOAA Six- to 10-Day Outlook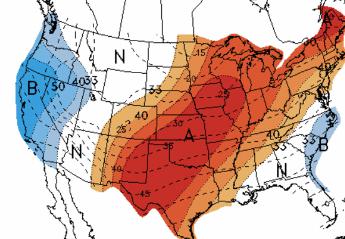 Meanwhile, the number of rigs drilling for natural gas in the U.S. fell by seven last week to 417, according to Baker Hughes.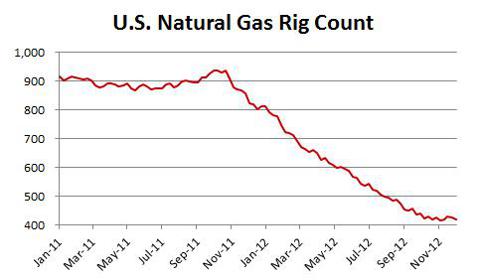 Natural Gas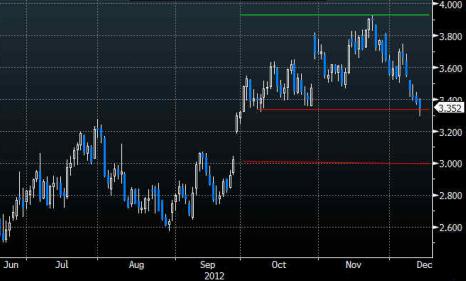 Bottom Line: Extremely mild temperatures have pressured the natural gas market this month. Indeed, some are now speculating that this winter could end up being comparable to last year's, which was the fourth-warmest on record. Bulls need the weather to quickly turn around to keep the winter rally alive.

Natural gas prices are hovering below the first key support level just under $3.40/mmbtu. A breakdown would expose a clear path to the psychologically significant $3 mark.