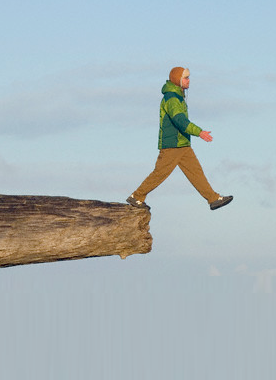 It's alleged that "pro-tax the rich" promoter Warren Buffett's transaction with a massive Berkshire (NYSE:BRK.A) buyback was a conspiracy to help the seller with estate taxes before the fiscal cliff. That's what some conflicted people do vs. what they say.
Jobless Claims fell substantially (343K vs. 370K expected, and prior revised higher to 372K). In my view, analysts trying to estimate claims are just guessing now. Retail Sales were higher, with the headline number missing expectations (.3% vs. .6% expected, and prior -.3%) and ex-autos and gas improved (.7% vs. .5%, and prior -.3%). PPI fell (-.8% vs. -.5%, and prior -.2%) core PPI rose (.1% vs. .2% expected, and prior -.2%). Remember it's the "core" rate bulls and government want you to watch. Nevertheless, headline writers focused on the headline rate.
PIMCO's Bill Gross discussed the Fed's new monetary policies in a Bloomberg interview. In it, he describes what the Fed is doing without dubbing it a Ponzi Scheme. He nails it with this gem of a quote: "What really happens, and this is critically important, is the Treasury issues bonds and the Fed buys them and then remits interest to the Treasury." Since he still needs to keep good communications with Bernanke & Co., he's not going to use the phrase for what QE actually is. The interesting thing about all this is bond prices (NYSEARCA:TLT) after the expanded QE operations are falling vs. rising, meaning the markets will determine the validity and usefulness of these policies.
Stocks followed through to the downside on renewed fiscal cliff worries, more negative comments from Boehner and Reid among others, and perhaps a lack of confidence in Bernanke's press conference remarks. (Breaking: Boehner and Obama scheduled to meet at the WH at 5 p.m. EST) More games are being played with gold (NYSEARCA:GLD), as another mysterious seller reappeared in mid-afternoon trading in Japan, driving the price down and catching stops. As you recall last week, the same thing occurred, which was curiously followed by a sell recommendation by Goldman Sachs.
The dollar (NYSEARCA:UUP) was slightly higher Thursday and commodities (NYSEARCA:DBC) weaker, weighed down by energy (NYSEARCA:USO) and metals (NYSEARCA:DBB).
Volume was unremarkable once again, but breadth per the WSJ was quite negative.
(click image to enlarge)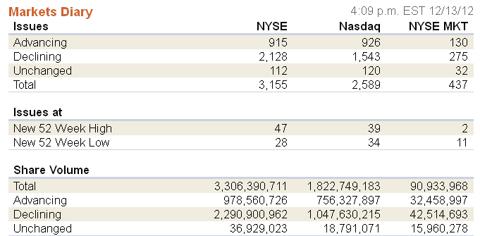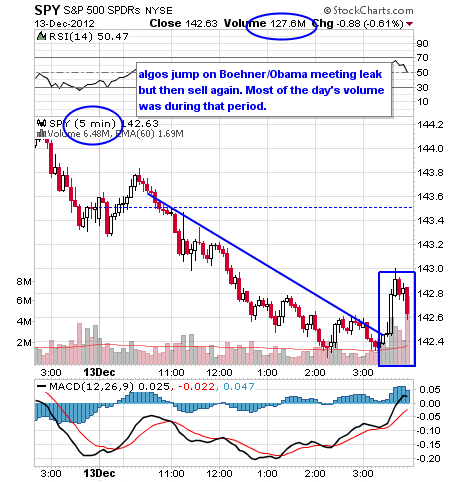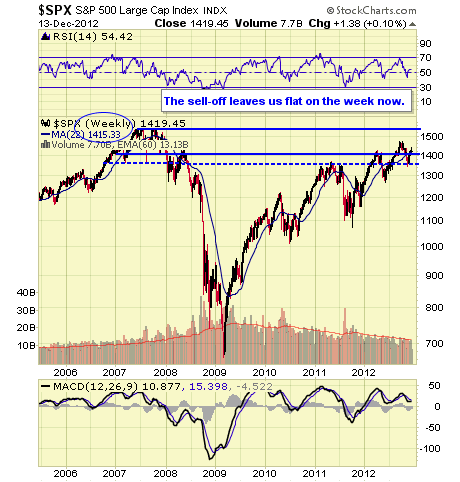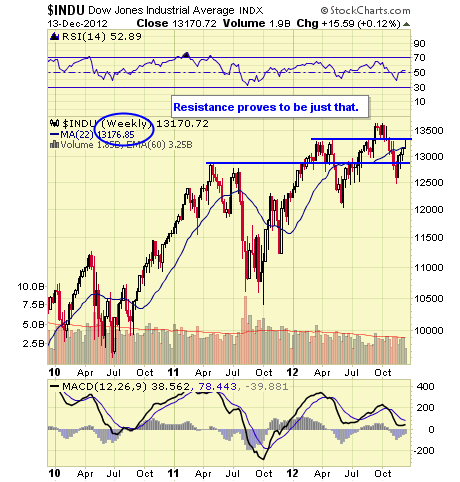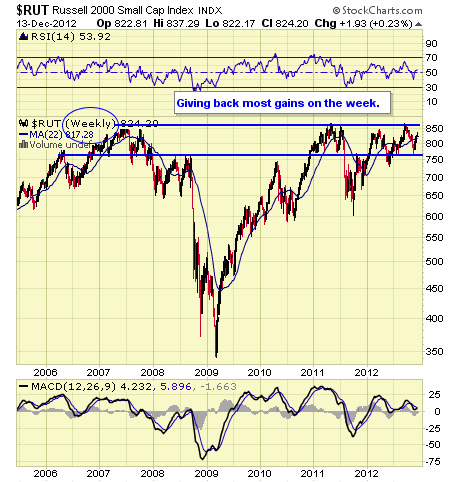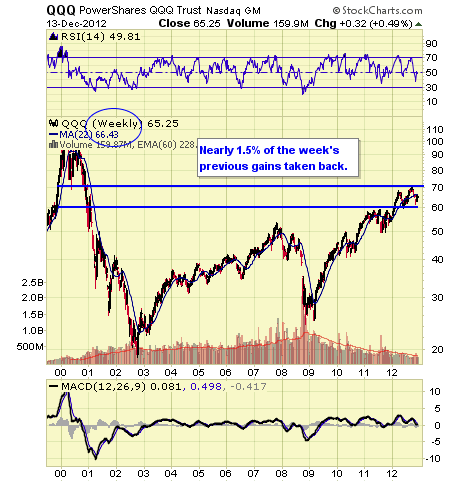 Continue to U.S. Sector, Stocks & Bond ETFs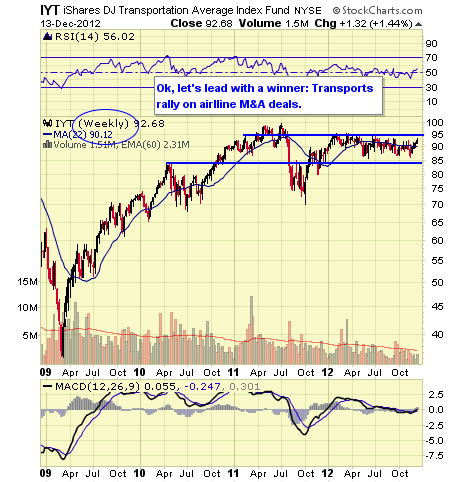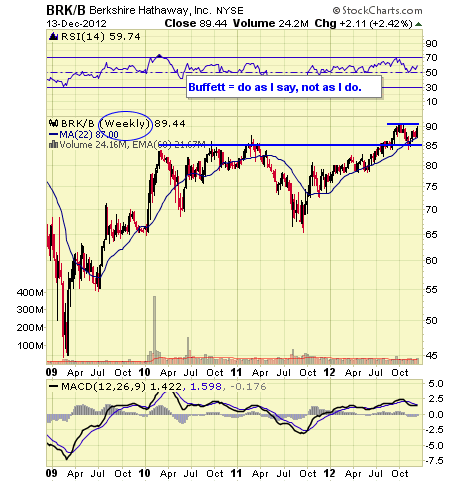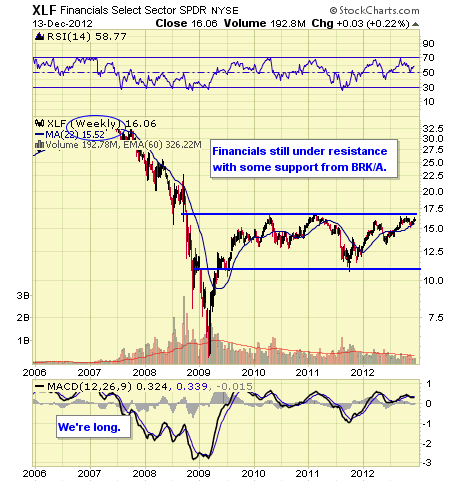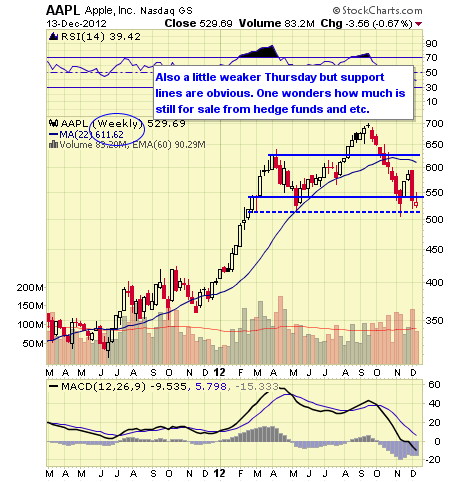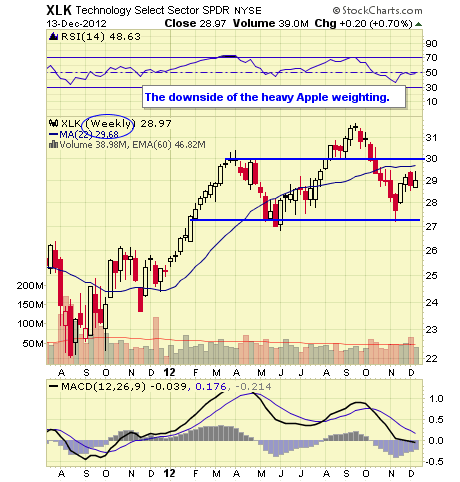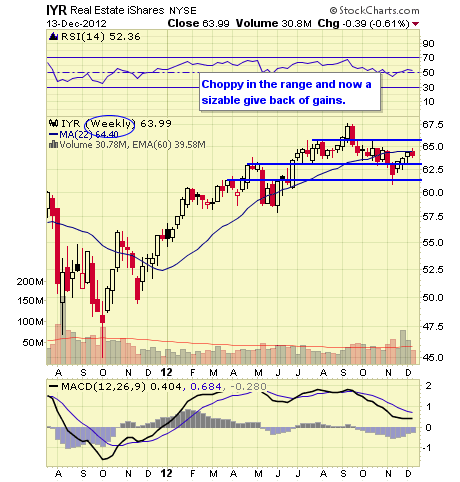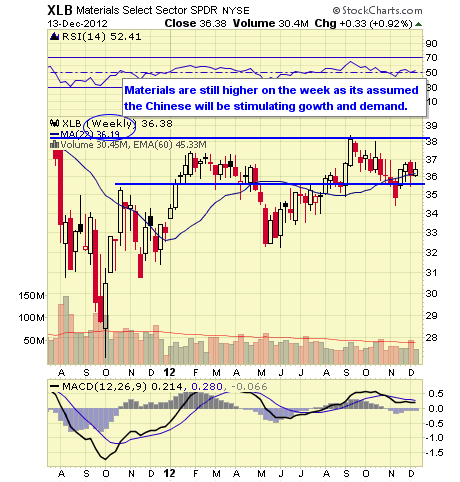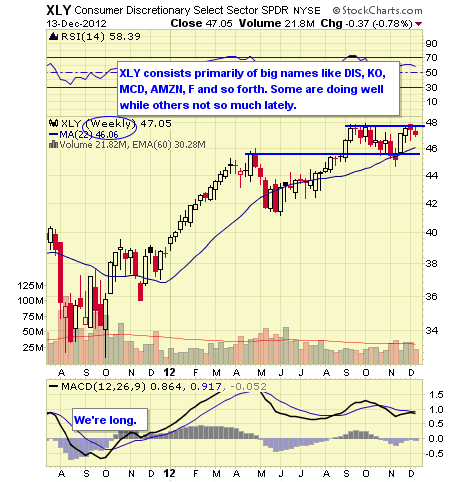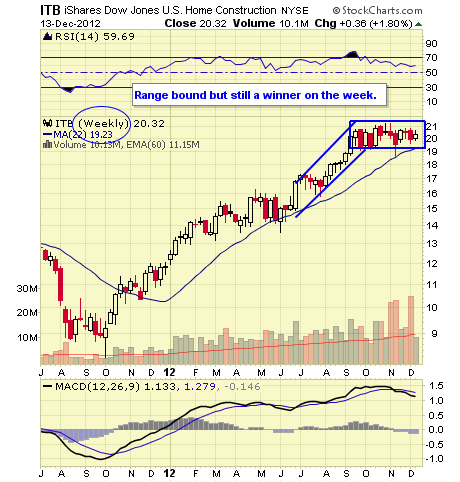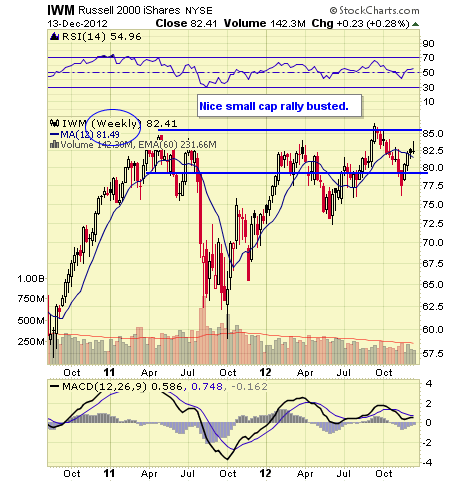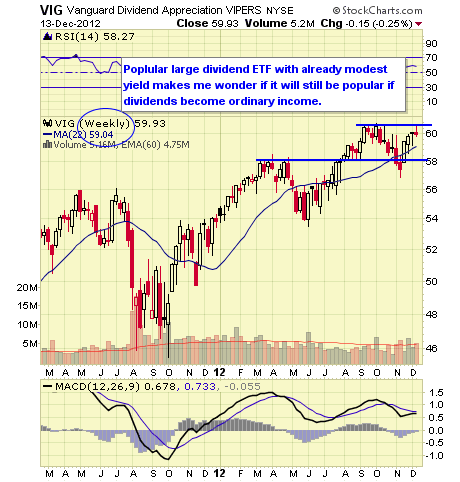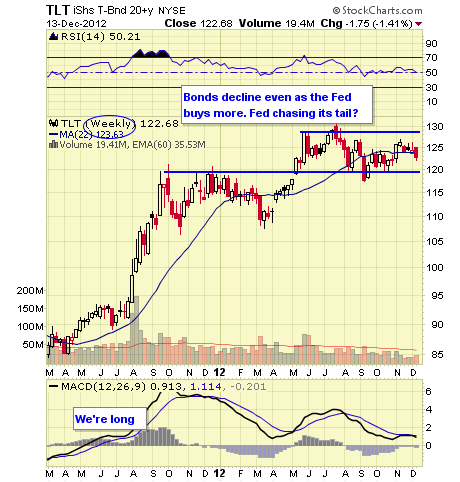 Continue to Currency & Commodity Market ETFs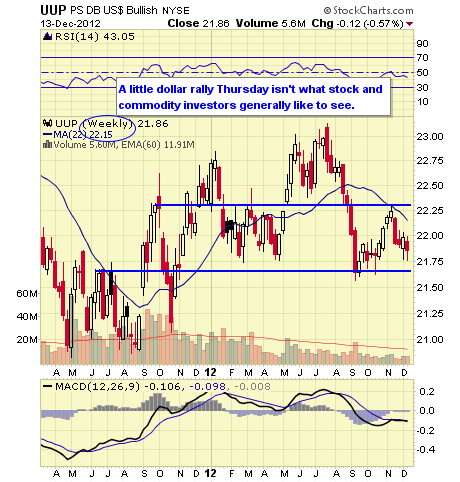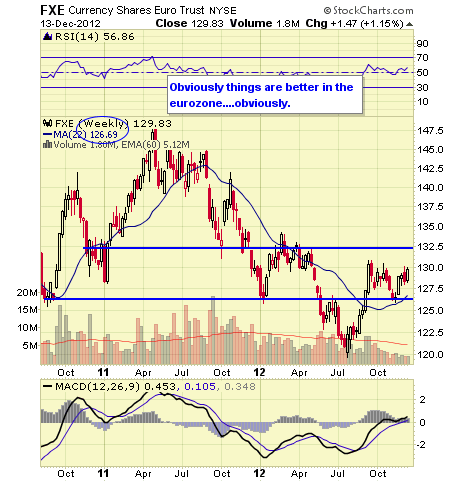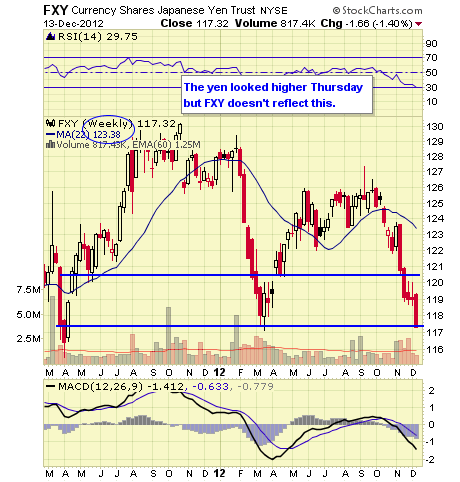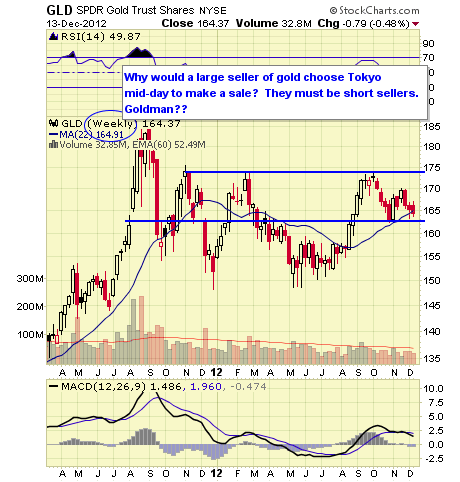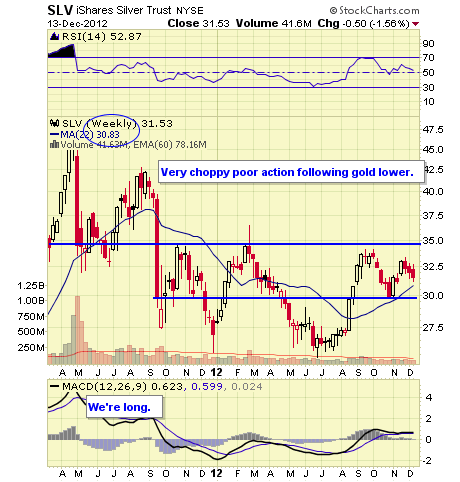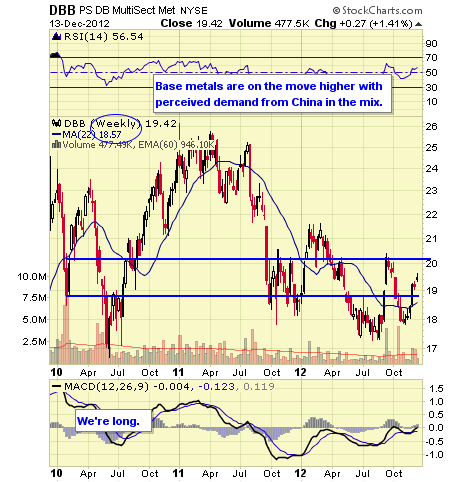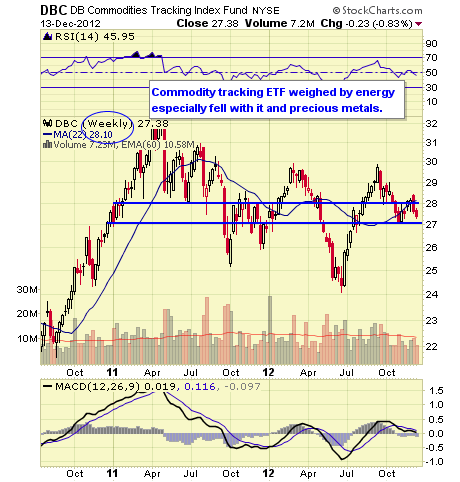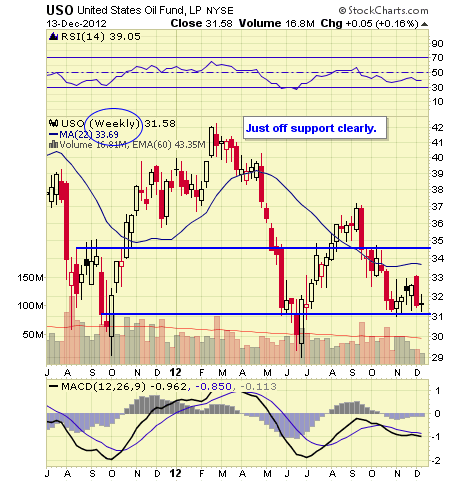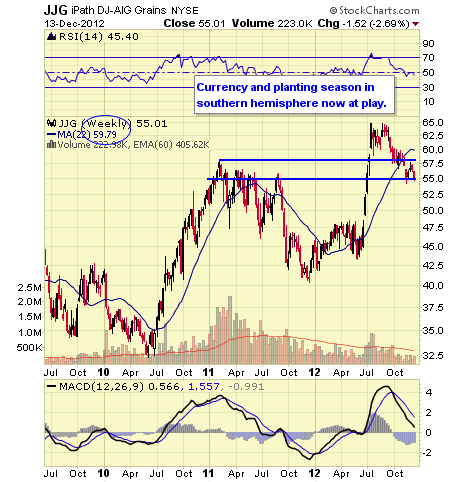 Continue to Overseas Sectors & ETFs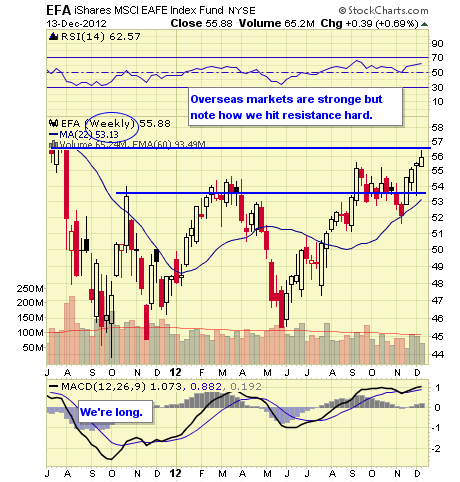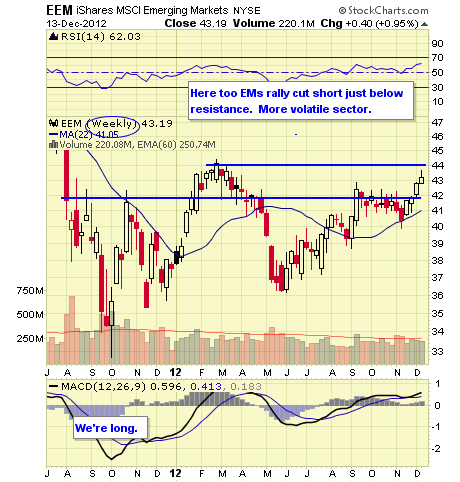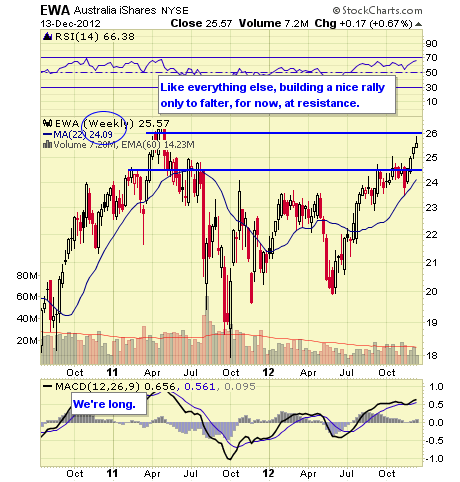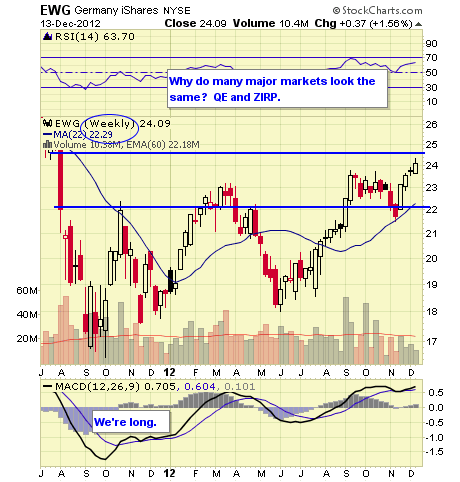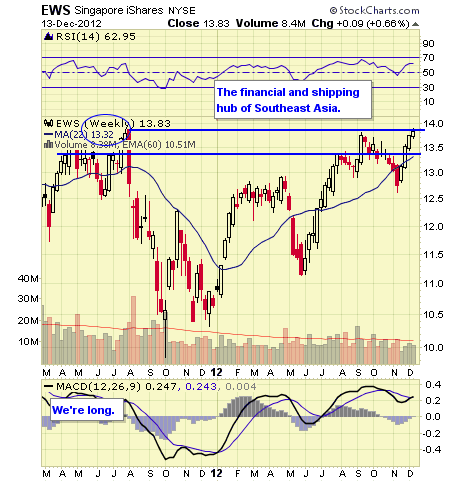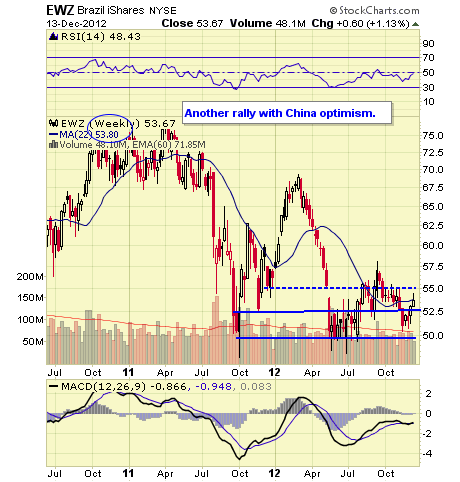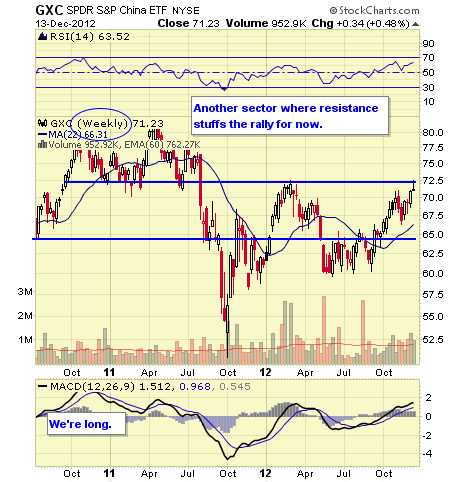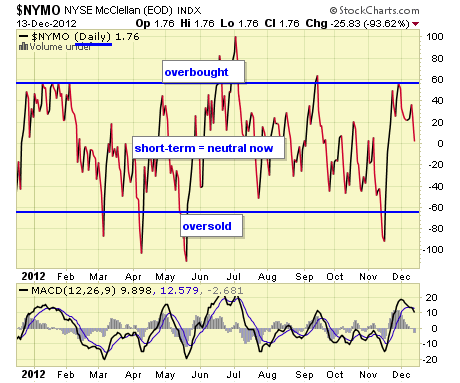 The NYMO is a market breadth indicator that is based on the difference between the number of advancing and declining issues on the NYSE. When readings are +60/-60, markets are extended short term.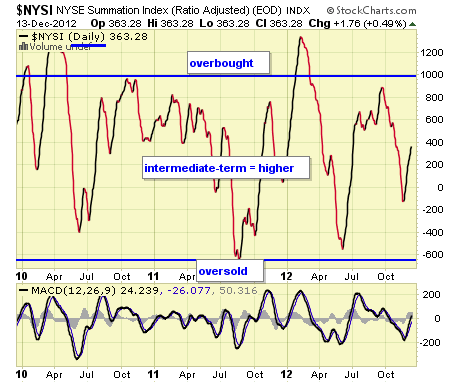 The McClellan Summation Index is a long-term version of the McClellan Oscillator. It is a market breadth indicator, and interpretation is similar to that of the McClellan Oscillator, except that it is more suited to major trends. I believe readings of +1000/-1000 reveal markets as much extended.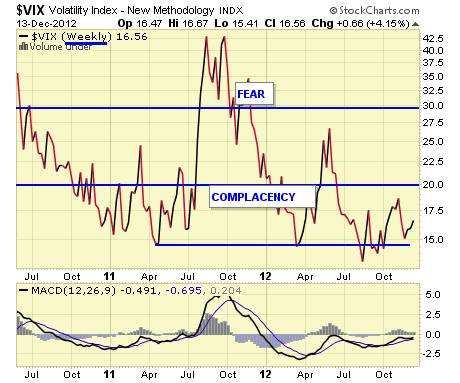 The VIX is a widely used measure of market risk, and is often referred to as the "investor fear gauge." Our own interpretation is highlighted in the chart above. The VIX measures the level of put option activity over a 30-day period. Greater buying of put options (protection) causes the index to rise.
Concluding Remarks
There was a late day "stick save" attempt as a leak developed that Boehner and Obama would meet at 5 p.m. But markets know there may be many meeting shuttles in the next two weeks. Nevertheless, with each meeting, not to mention posturing and theatrics, the markets will respond sharply, led by algos and HFTs.
It seems most economic data doesn't matter compared to the fiscal cliff. Perhaps by the time you read this everything will be settled, but I fear not.
Disclaimer: The ETF Digest maintains an active ETF trading portfolio and a wide selection of ETFs away from portfolios in an independent listing. Current "trading" positions in active portfolios, if any, are embedded within charts: Lazy & Hedged Lazy Portfolios maintain the follow positions: VT, MGV, BND, BSV, VGT, VWO, VNO, IAU, DJCI, DJP, VMBS, VIG, ILF, EWA, IEV, EWC, EWJ, EWG, & EWU.
The charts and comments are only the author's view of market activity and aren't recommendations to buy or sell any security. Market sectors and related ETFs are selected based on his opinion as to their importance in providing the viewer a comprehensive summary of market conditions for the featured period. Chart annotations aren't predictive of any future market action rather, they only demonstrate the author's opinion as to a range of possibilities going forward.
Disclosure: I have no positions in any stocks mentioned, and no plans to initiate any positions within the next 72 hours. I wrote this article myself, and it expresses my own opinions. I am not receiving compensation for it. I have no business relationship with any company whose stock is mentioned in this article.