Despite a better-than-expected unemployment report and a modest bounce in retail sales, the sellers dominated the day, and the S&P 500 closed with a loss of 0.65%. That snapped a six-day winning streak. We have to go back to early August for the last six consecutive gains in the index. Presumably the Cliff anxieties constitute the key driver for market behavior.
Here is a five-minute chart of today's action.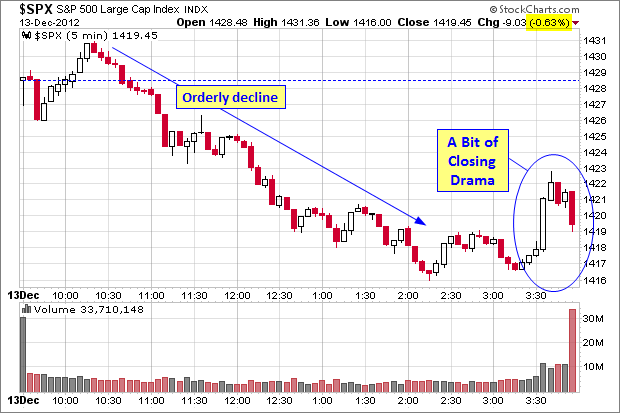 And here is a two-hour chart since November. I've highlighted the small declines since the "Boehner Bounce" on November 16th. Will today's sell-off reverse as did the other two since that November low? We may be arriving at a point where the market needs more than Fed policy and political quips to move higher.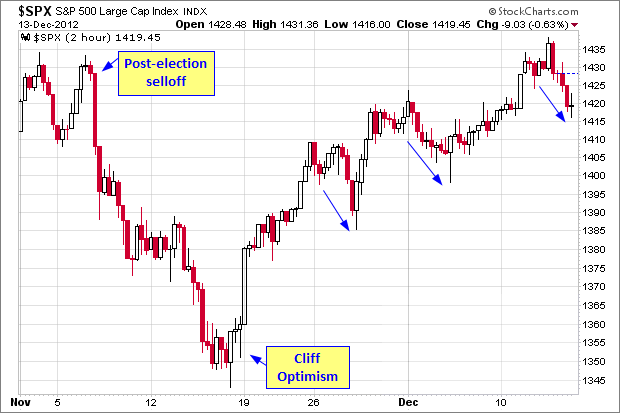 The S&P 500 is now up 12.87% for 2012 but 3.16% below the interim closing high of September 14th.
From a longer-term perspective, the index is 109.8% above the March 2009 closing low and 9.3% below the nominal all-time high of October 2007.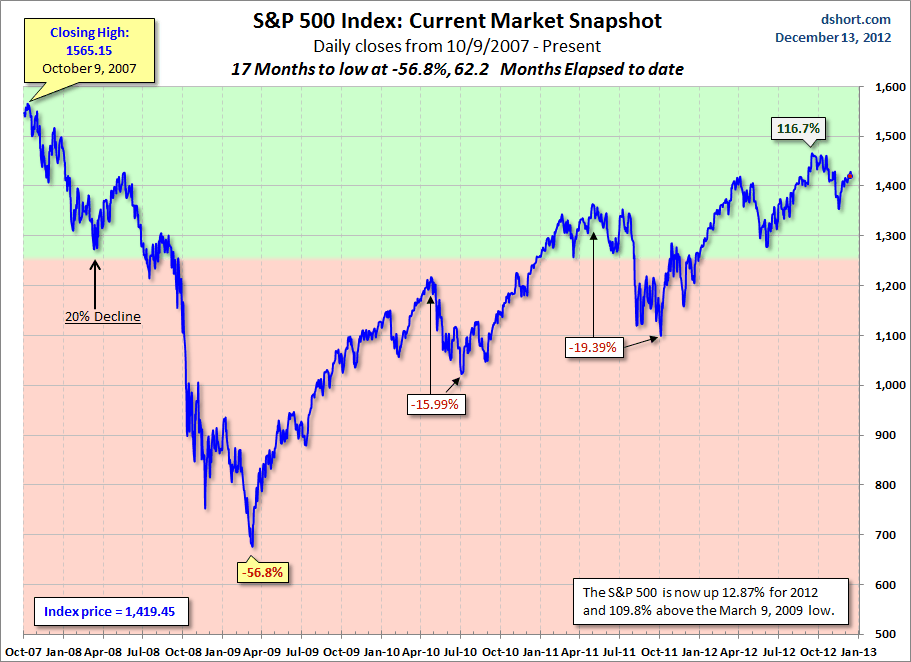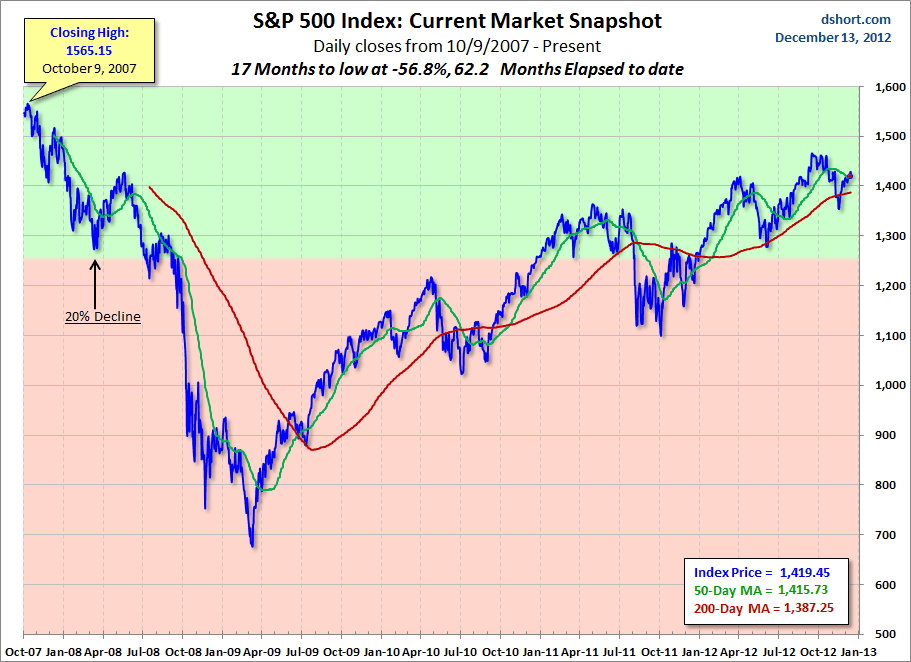 For a better sense of how these declines figure into a larger historical context, here's a long-term view of secular bull and bear markets in the S&P Composite since 1871.