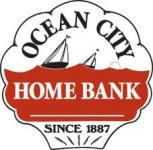 Our favorite long idea coming into 2012 was Ocean Shore Holding Co. (NASDAQ:OSHC) which began the year at $10.00 per share. As we wrote at the time:
OSHC is a small bank that appears to be a promising acquisition candidate. We originally made a significant investment in this stable bank with solid credit quality by participating in the mutual conversion in which we paid $8 per share, representing 60% of book value. Despite a bad environment for banking, Ocean Shore has strong asset quality and steady growth. We anticipate that the bank will continue to grow book value while its market price will close some of the discount to that book value. By the end of 2012, they will be well-positioned to entertain inbound interest from strategic buyers who may be interested in acquiring Ocean Shore for a significant premium to its market price. As of today, this is our largest investment.
As we near the end of 2012, an update is in order. Year to date, the shares are up over 40%, and it remains our favorite long idea for the remainder of the year. Despite the appreciation in its stock price, we believe it is still quite undervalued.
In our view, a deal for OSHC has always been less a question of "if" then "when" and the answer to when is "probably very soon." A mutually owned bank (owned by depositors) may convert to stock ownership for several reasons, but typically it is to raise capital or prepare for an eventual sale. After converting, regulations require that a bank wait 3 years before they are allowed to sell itself. OSHC initially converted in December 2009 and the 3 year regulatory window ends this December. Over the last year, the bank has repurchased a significant number of shares and management appears to be totally committed to maximizing value for shareholders and themselves.
Based on conservative estimates of the business as well as historic precedent in similar transactions, we believe the price required for a strategic buyer to get shareholder approval for a transaction is about $18 per share. This appears to be a multiple bidder scenario, which we prefer because they tend to increase the eventual sales price as well as provide protection if one of buyers walks away. "Heads we win, tails we tie."
OSHC is fine now, but has some hidden value that is not fully priced in and would be attractive to a buyer. Today, EPS is stable at around $0.18 per quarter and the return on tangible equity (OTC:ROTE) is around 5%. But both the current EPS and ROTE numbers understate the case for OSHC because they are being artificially weighed down by near-dated high-cost borrowing. This borrowing, at a cost of over 4%, is a drag that will go away with time. Once that begins to mature in about a year, EPS and ROTE will both pop. In fact, EPS would be over $0.30 per share and ROTE would be around 10% without that borrowing.
While a deal looks likely, there are caveats worth discussing. There appear to be numerous likely bidders with the finances and geography to make this a strategic acquisition, but one or more may ultimately decline to bid at an attractive price. Also, the stock has already performed well this year, closing around half the distance from where it began the year to the likely deal price. Shareholders might lose confidence if a deal takes longer than expected to emerge. Bidders might also want to see a full quarter of performance after the hurricane to reassess the company.
It is our contention that the board and management have acted in a way that is wholly aligned with their shareholders. We do not expect shareholders to have to advocate for a deal. It is clear that OSHC needs to get to a larger scale and there are not any signs that they are looking to make acquisitions. But if we are wrong, it may come down to shareholders to encourage a transaction.
While we await a transaction, we collect a dividend on a well run, well reserved, overcapitalized institution with declining borrowing costs. The company repurchased over 3% of the outstanding shares during the last quarter. Non-performing assets (NPAs) are low and stable at around half of one percent. They have conservatively reserved for these NPAs. They managed to miss the worst of Hurricane Sandy. In conclusion, this is a sound investment - whether you are looking to buy a share ... or the entire company.
Disclosure: The author is long OSHC. The author wrote this article themselves, and it expresses their own opinions. The author is not receiving compensation for it (other than from Seeking Alpha). The author has no business relationship with any company whose stock is mentioned in this article.
Additional disclosure: I have filed a 13G with the SEC, indicating that I own between 5% and 20% of the company's common stock.