by Mitchell Hall
Headquartered in Bogota, state-owned Ecopetrol (NYSE:EC) is Colombia's largest oil company, and the second largest in South America behind Brazil's Petrobras (NYSE:PBR). In addition to Colombia, Ecopetrol conducts exploration & production in Peru, Brazil and the U.S. Gulf of Mexico.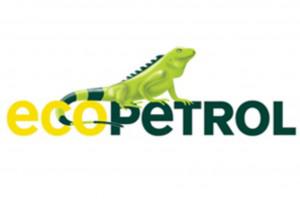 The stock has fallen recently after announcing a 2013 production target that trailed some analysts' estimates.
Ecopetrol had planned to produce 800,000 barrels of oil per day this year, but only managed 780,000.
The discrepancy was due to licensing delays and guerrilla attacks on energy infrastructure and oil pipelines that hampered output gains this year.
The company expects to produce the equivalent of 798,000 barrels of oil a day next year, with its 2015 goal of one million barrels a day looking a bit harder to achieve given the current drags on production.
Even so, the company is in relatively robust health and is acting to increase production. It has a net profit of 24% and a return on average equity of 46.87%. It briefly overtook PBR this year as Latin America's largest energy company by market cap. Standard & Poor's recently maintained Ecopetrol's international credit rating at BBB-, investment grade status, with the rate outlook positive.
The company has ambitious plans to invest more than $9.5 billion in 2013, with $6.6 billion disbursed directly in Ecopetrol and the remainder in government subsidiaries. It plans to spend $974 million on exploration and around $3.5 million on boosting production.
It has partnered with Anadarko Petroleum Corp. (NYSE:APC), America's second-largest independent oil and natural-gas producer by market value, to search for oil deposits in the Caribbean Sea.
It has a market cap of $122.28 billion, and with an average volume of 375,824, Ecopetrol is a liquid stock. Even better, it has a solid dividend/yield of 2.94/6.75.
A beta of 0.99 means the company moves basically in lock step with the market, so if you are optimistic that the U.S. can resolve its fiscal cliff melodrama, the Eurozone will manage to hang together for at least another year, and that China has bottomed out, then Ecopetrol stock will likely be a beneficiary of such a positive macro environment.
The stock is currently trading at $59.17, in the mid-zone of its 52 week range of $43.16 - $67.92.