The market opened Thursday an hour after receiving mixed news: Weekly unemployment claims came in higher than expected but Q3 GDP was revised upward from 2.7% to 3.1%. Stocks essentially went nowhere, stalled by the budget stalemate, until the early afternoon when House Speaker Boehner complained about the president's stance on the budget but pledged to keep working toward a budget resolution. That triggered a modest continuation of the "fingers crossed" rally, closing the day on light volume up 0.55%.
Here is a 5-minute chart of Thursday's action.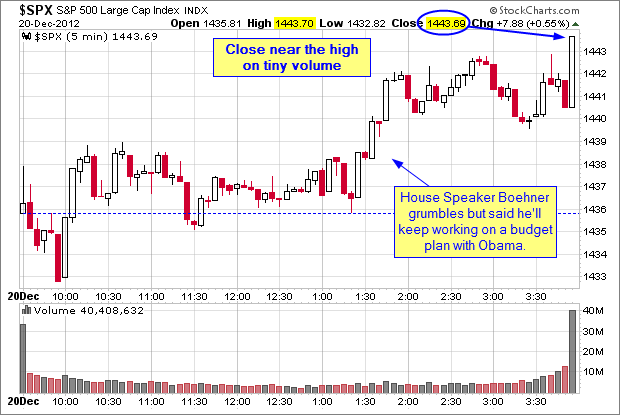 And here is a 2-hour chart of the S&P 500 from just before the presidential election.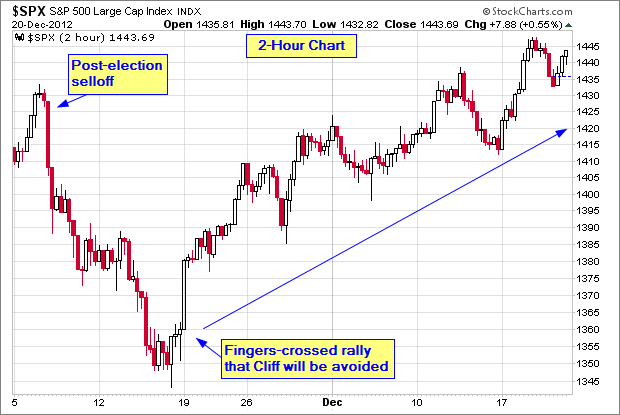 The S&P 500 is now up 14.80% for 2012 but 1.51% below the interim closing high of September 14th.
From a longer-term perspective, the index is 113.4% above the March 2009 closing low and 7.8% below the nominal all-time high of October 2007.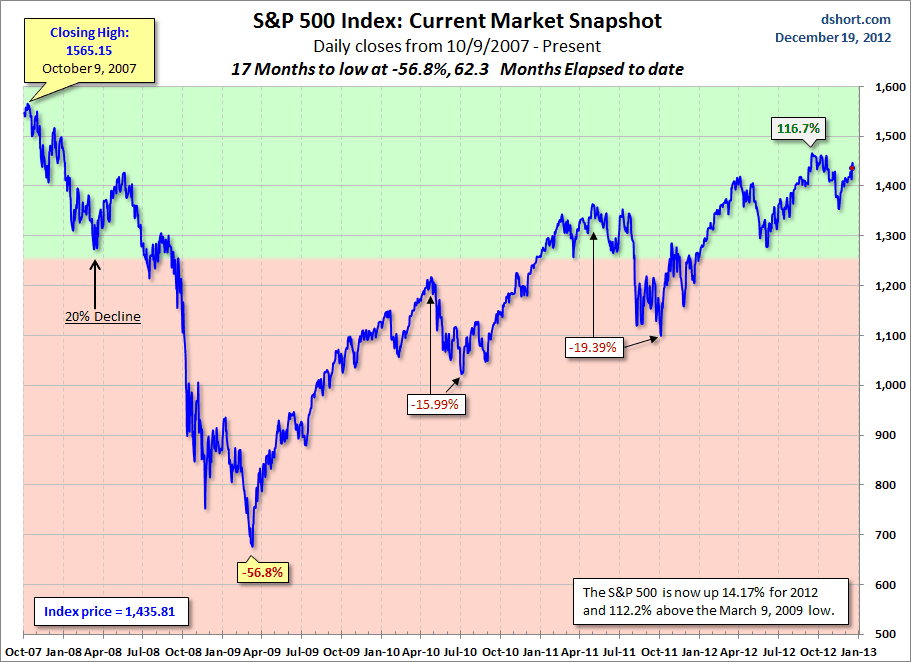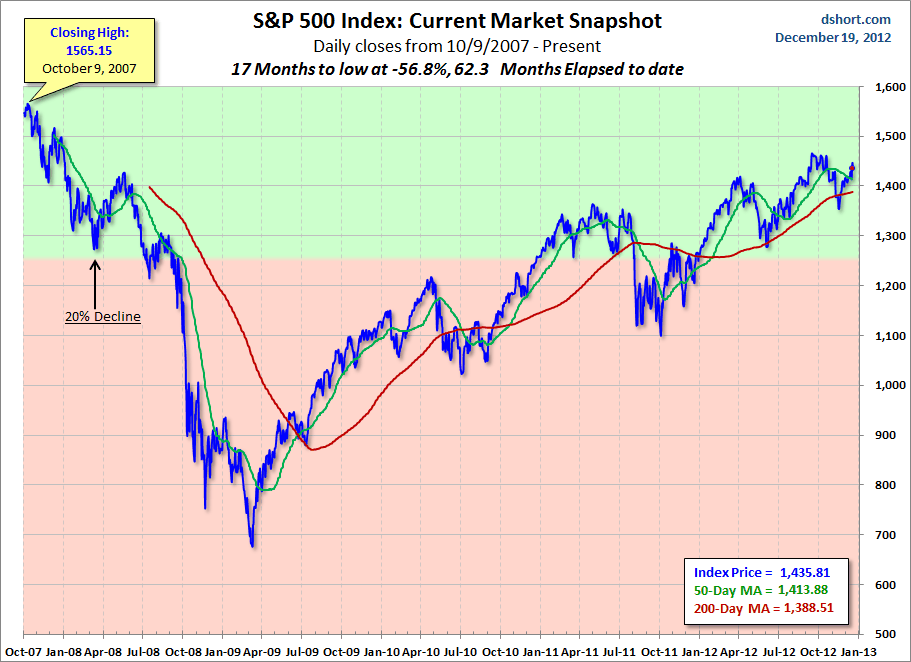 For a better sense of how these declines figure into a larger historical context, here's a long-term view of secular bull and bear markets in the S&P Composite since 1871.