By Sumit Roy
We examine the latest developments in the natural gas market.
Natural gas rallied after the Energy Information Administration reported that operators withdrew 82 billion cubic feet from storage last week, above the 74 to 78 bcf withdrawal that most analysts were expecting.
However, the build was bearish when compared to last year's withdrawal of 100 bcf and the five-year average withdrawal of 143 bcf.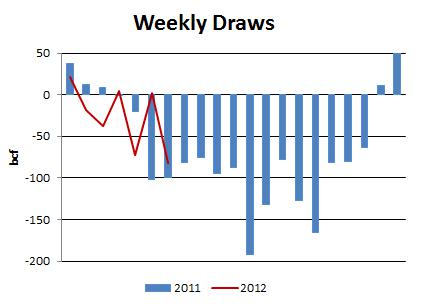 In turn, inventories now stand at 3,724 bcf, which is 95 bcf above the year-ago level and 307 bcf above the five-year average (calculated using a slightly different methodology than the EIA).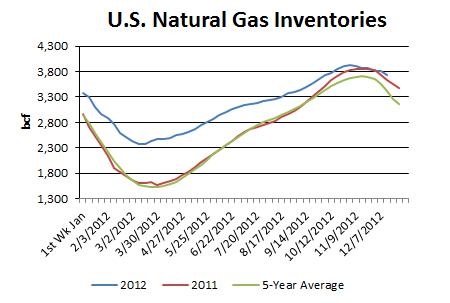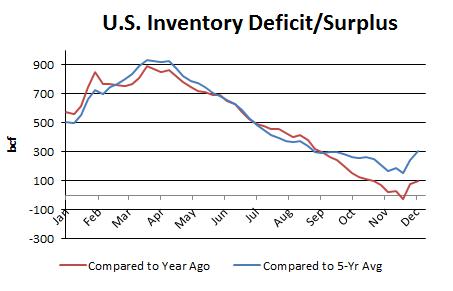 The weather last week was once again much milder than normal, which explains the bearish injection. Looking forward, the NOAA's 6- to 10-day outlook calls for more seasonal temperatures across the population-dense U.S. East Coast and Midwest.
NOAA 6 TO 10 DAY OUTLOOK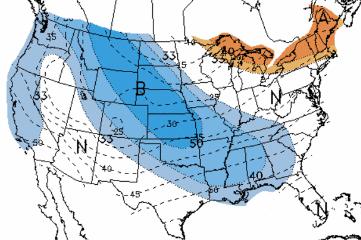 Meanwhile, the number of rigs drilling for natural gas in the U.S. fell by 1 last week to 416, according to Baker Hughes.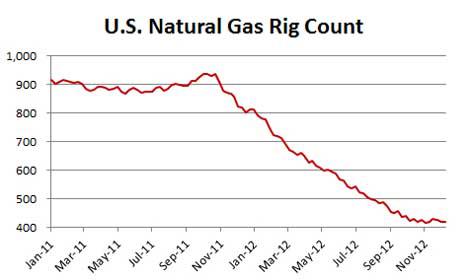 NATURAL GAS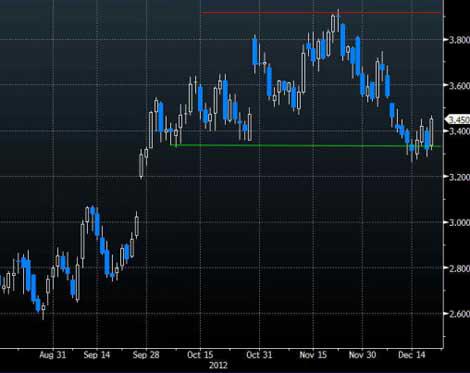 Bottom Line: Forecasts for cooler temperatures across the U.S. East Coast and Midwest have pushed natural gas higher in recent sessions. But in order for the current rally to sustain itself, colder weather must remain in place through the early part of January.
A reversion to the mild temperatures witnessed in early-December will send prices sharply lower. On the other hand, sustained colder-than-normal weather may allow natural gas to revisit November's highs above $3.90.