The Risk Aversion Index (NYSE:RAI) from Leuthold Group is a chart that just about says it all in terms of central-bank-induced moral hazard. It shows just how severely mispriced risk is. In this environment, clearly the triggers like LTCM/Russia or a Bear-Stearns-like event (for instance Japan) are not hard to imagine. But in the greatest irony of all, the RSI is at the lowest, least-fearful level since the index began in 1980. It appears absolutely zombified. Even with central banks sustaining all the walking-dead candidates, I suspect the next crisis will come "out of the blue" and from some area that is trading at all-time highs.
When risk is ignored and swept under the rug time and again, it gets difficult to view things outside the narrow prism of money printing and government-run interventions. Regardless, there are some interesting clues in the CoT numbers that show the commercials have entered into the biggest combined S&P and e-mini short position I can recall [see chart]. The commercials are also solidly short the treasury complex, especially the two-year notes. Of course, if Treasuries, JGBs, Gilts and Bunds start the long-overdue sell off (caused by a series of rating downgrades?) in tandem with equities, that would throw a major monkey wretch in the previously convenient and inflated risk-on, risk-off psyche of the no-fear crowd. In addition, earning season is coming. As the last chart shows, stocks were forced to respond to the mediocre results during the last period. There's little to suggest this season will be any different.
I am short 2 year treasuries, 10 year JGB, XLI, XLY, and long inverse SKF, SDS, RWM, and HDGE.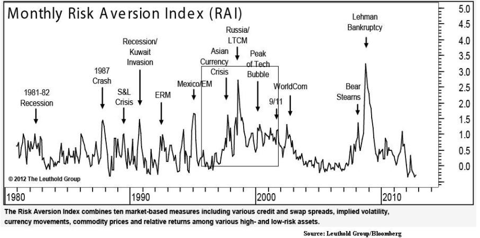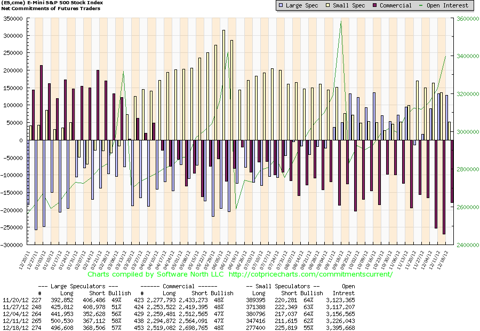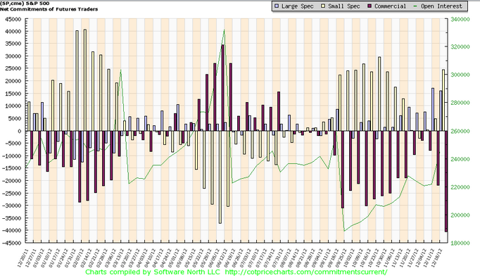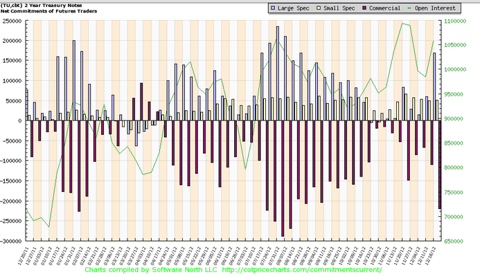 Source: Zero Hedge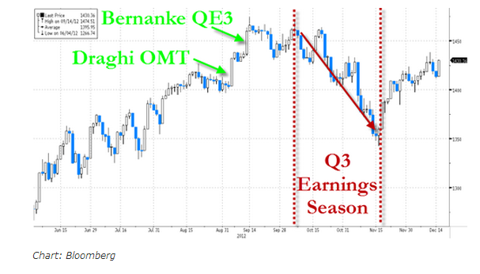 Disclosure: I am short XLI, XLY. I wrote this article myself, and it expresses my own opinions. I am not receiving compensation for it (other than from Seeking Alpha). I have no business relationship with any company whose stock is mentioned in this article.
Additional disclosure: short JGB and 2 yr Treasury futures, long inverse SKF, SDS, HDGE and RWM