After the helter skelter of the previous two days of headline-grabbing gains, the stocks markets went about their business in a more sedate manner yesterday. They still finished above water, extending their winning streak to three. Equities were buoyed by Hank and Ben's latest trick, direct intervention into the frozen mortgage markets.
Home-Building stocks were the main beneficiaries on the day, despite another drop in the Case-Shiller home price index. The big loser was the U.S. Dollar as foreign exchange markets aren't too keen on printing presses working overtime, i.e. the twin deficits could be heading for a scary 12% of GDP. If gold goes through $850, it will indicate people are losing faith in the Greenback again.
Today's Market Moving Stories
Not sure what the collective noun for central bankers is. Yes, I know what it rhymes with. A plethora of ECB council members have been on the wires, warming us up for next week's third cut in this cycle from the ECB. Austrian and Italian members Nowotny and Bini Smagi and the reformed German hawks Axel Weber and Jurgen Stark have all strongly implied in their coded way that another ½% cut is a done deal on Thursday 4th December. Sure, the market wants and needs more but if you are Irish, Santa is a tracker mortgage.
German import prices fell a stunning 3.6% month-on-month (MOM). We get German Lander CPI data later this morning with a dramatic drop of –0.5 MOM possible. This should soften the cough of any remaining hawks in the ECB.
Bond markets don't believe in this equity rally. There are now 12 million U.S. households with negative equity. Housing still sucks and prices are still in freefall. Meanwhile, we learn that more banks are getting into trouble. And recall a lot of the failures we've had to date are institutions that weren't even on the watch list!
Incoming President Obama is set to complete his line-up of former heavyweights of a bygone era with the appointment of legendary inflation fighter Paul Volcker to head a new economic advisory board.
It's not just the retailers on Main St. that are feeling the pinch. Stats overnight from Mastercard (NYSE:MA) show a dramatic falloff in e-commerce spending so far in November, which was down 4% Year over Year. To put this in context, just six months ago this was growing at 15%. Ebay (NASDAQ:EBAY) and Amazon (NASDAQ:AMZN) might be in trouble today on the back of this first ever decline in e-commerce sales.
The WSJ writes that the record plunge in commercial real estate securities has seen Parkcentral Global Hub, a $1.5bn fund, confirming it has been forced to liquidate to pay creditors. The FT is reporting that four hedge funds face collapse because they cannot access shares and loans held at the London arm of the defunct Lehman Brothers.
The UK government is becoming browned off with the banks and may force them to open their books to the authorities if they fail to abide by a code of practice to increase their lending. What was once so easy now appears impossible!
Toyota (NYSE:TM) had their credit rating docked two notches by Fitch from AAA to AA.
Chinalco says it plans to raise its stake in Rio Tinto (RTP) to at least 14.99% after the marriage of miners with BHP Billiton (NYSE:BHP) ended in acrimony.
China has just cut lending and deposit rates by a sizable 1.08% (108 basis points). I know, don't ask.
So What Are The Fed And Treasury Hoping To Achieve
The Fed is seeking to reduce the spreads on the value of Freddie (FRE) and Fannie (FNM) securities, i.e. their cost of raising new funds (which are unusually high at the moment), which should in theory translate into lower mortgage rates for them to pass on. Indeed, these onerous spreads tightened by ½% so the move should bring some tangible real economy benefits. The rally in U.S. Treasury bonds should also help some people to refinance.
The Fed has slashed official interest rates, and longer term rates on 10 and 30 year U.S. government bonds are near record lows. But still, mortgage rates in many instances have actually risen! This is the idea that monetary policy is like pushing on a string. This echoes what I was talking about yesterday, with the dramatic rise in the cost of borrowing for even corporates with good credit ratings.
Data Today
We have a very full data calendar in the day ahead to navigate. Firstly in the UK, the preliminary Q3 GDP report will be the main focus.
In the U.S., highlights include October's durable goods (consensus: -3.0%, -1.6% ex transport) and the Oct PCE numbers. There is downside risk to Chicago PMI (cons: 37.0) and the final University of Michigan Confidence (cons: 57.5).
It will not be unreasonable to expect more wild and whippy ranges ahead of the impending Thanksgiving holiday which will see U.S. markets wind down at around 5pm today.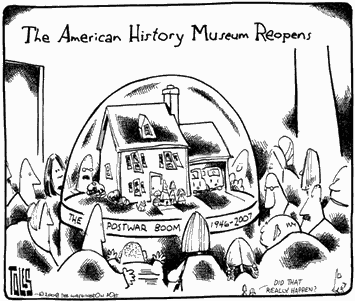 Disclosures: None