The shortened trading week brought nice gains for most global stock market indices. U.S. major benchmarks closed sharply higher during 3.5 trading days. Dow Jones was up 9.73%, Nasdaq Composite 10.92% and S&P 500 12.03%. There have not been any fundamental improvements, but the markets were just deeply oversold and bargain hunters started to add new positions.
Recently, I published an ETF performance map on a year to date basis. Numbers were hovering around -50% for European ETFs and -60% for Asian ETFs, except Japan. I think it will be interesting to see which markets benefit from last week's rally the most.
click to enlarge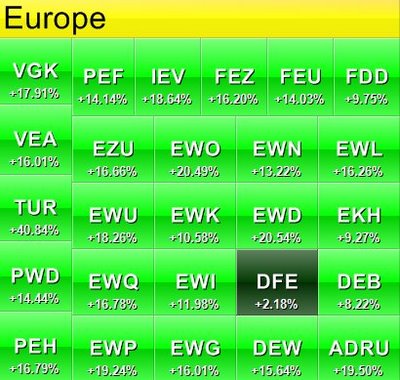 As seen in the chart, the leader was iShares MSCI Turkey (TUR) with an enormous 40% in five days! Among developed European markets, Sweden (EWD) and Austria (EWO) have dominated at more than 20% up.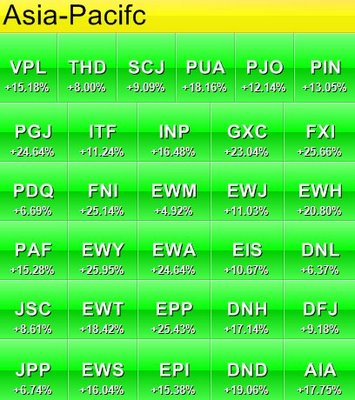 In the Asia-Pacific ETF group, major leaders were Australia (EWA) at 24%, South Korea (EWY) at 26% and China (FXI) at 25%.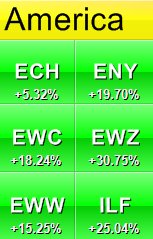 In Latin America especially, Brazilian shares sent the country's ETFs (EWZ) higher by 31% and also the composed exchange traded fund (ILF) by 25%.