Jobless claims fell by 12K down to 350K from last week's level of 362K. While the weekly number is not the lowest level we have seen during this recession, jobless claims are clearly trending lower following the post-Sandy spike.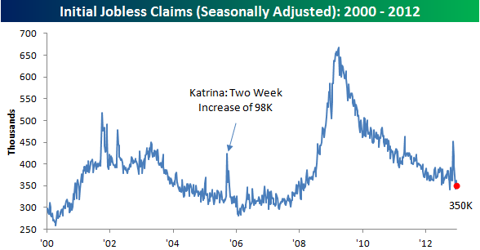 Click to enlargeWith this week's decline, the four-week moving average of claims fell to 356.8K from last week's level of 368K. After 38 straight weeks without making a new post-recession low, the four-week moving average finally ended its longest streak of weeks without a new low so far in this recession.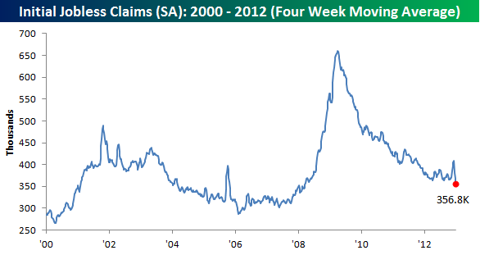 Click to enlargeOn a non-seasonally adjusted (NSA) basis, initial claims rose from 401.4K to 440.9K. While this increase may seem large, it is typical to see a large increase in claims at this time of year. In fact, for the current week, non-seasonally adjusted jobless claims have not been this low since the same week in 2006, and they're well below their historical average for the current week going back to 2000 (495.1K).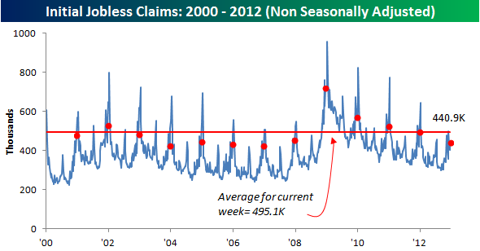 Click to enlarge