Coca-Cola (NYSE:KO) is the #1 global provider of sparkling beverages, ready-to-drink coffees, juices and juice drinks with more than 500 sparkling and still brands. Consumers enjoy 1.8 billion servings a day, led by Coca-Cola, the world's best known brand name. Below are its 15 billion-dollar brands: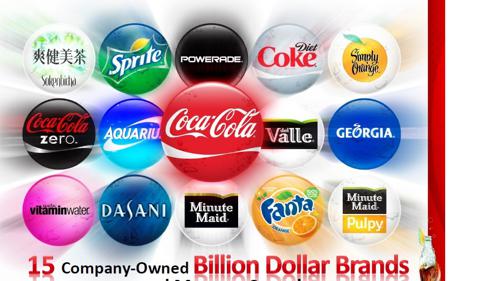 KO is the largest provider of NARTD (nonalcoholic ready-to-drinks) in the world, divided into 2 categories: sparkling beverages and still beverages. Sparkling beverages are the carbonated ones most people are familiar with, starting with Coca-Cola and Diet Cola, the top 2 brands in the US, along with energy drinks. Still beverages are a newer category with higher growth rates, including juices (Minute Maid was acquired almost 50 years ago), enhanced waters (vitaminwater), coffees, teas, etc.
At half a century, KO has one of the longest streaks of raising annual dividends. This track record was made possible by consistent growth over the years which continued in 2012. Revenue grew 1% in Q3 and comparable currency revenue grew 6%. YTD revenue grew 3% and comparable currency neutral revenue grew 6%. Q3 EPS was 50¢, up 4%, and comparable EPS was 51¢, down 2%. YTD reported and comparable EPS were both $1.56, up 5% and 2%, respectively. Analysts are forecasting EPS of $2.00 in 2012 and $2.19 next year (both records).
KO continues on its road of growth with global investments and new products. It has been making investments around the world for more than a century. Sponsorship of the Olympics began in 1932. In the 1930s, KO beverages were sold in Latin America, Europe and even China. In the last 12 months, KO announced billions of dollars are being invested in the MidEast, India and Russia. KO will invest $300 million over the next 3 years in Vietnam for growth in a major emerging consumer market (difficult to imagine 40 years ago). In November, it announced a 5 year investment of $1.3 billion in Chile, continuing 66 years of involvement.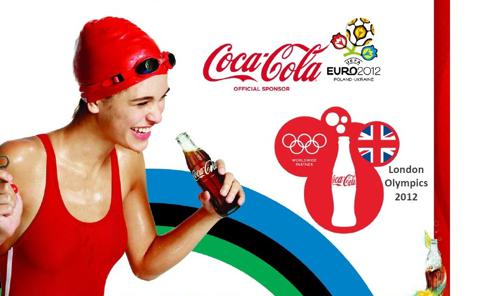 New products are also important. 3 weeks ago, KO and Select Milk Producers, an independent group of 87 American family farmers, announced that KO will invest in newly created Fair Oaks Farms Brands for growth and expansion of Core Power to create new brands that feature value-added dairy nutrition.
Global per capita consumption of KO beverages was 92 in 2011, up from 43 in 1990 and 67 in 2000. The 2 leading countries in 2011 are Mexico at 728 and the US at 403. The greatest opportunities for growth are in emerging markets with low per capita consumption. Russia's figure is 73, China is 38 and India is only 12. Countries with huge populations and growing economies have enormous growth potential for nonalcoholic beverages. Worldwide growth of the NARTD industry, especially for still waters, will continue increasing KO earnings.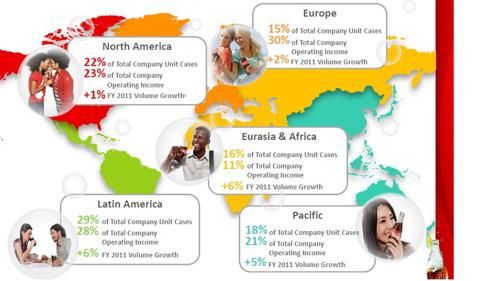 Finances are exceptionally strong and the company is committed to reward shareholders with increasing dividends and purchasing treasury shares. In the first 9 months of 2012, treasury stock purchases totaled $2.3 billion. After a two-for-one stock split at midyear (the 11th split since the IPO in 1920), a new share repurchase program was approved for 500 million additional shares, taking effect on the conclusion of the current program that began in 2006. At September 30, the company held more than 2.55 billion treasury shares with a market value of $93 billion, comparable to a major S&P 500 company. The market cap for KO is $167 billion (excluding treasury shares).
KO has guided that long term annual growth rates for volume are 3-4%, 5-6% revenue growth and EPS growth in high single digits (call that 8%). Increased earnings bring higher dividends. The 2012 annual dividend of $1.02 will be increased in February 2013, the 51st consecutive year. Currently KO is a Double Dividend Aristocrat (2 streaks of 25 yearly increases).
This stock is appropriate for long term investors who rely on dividend income to supplement capital growth. The $36.42 stock price provides a 2.8% yield, high in today's low yield environment. 20 years ago I purchased the stock for my IRA. That investment has grown fivefold.
However in the short term, the US economy faces substantial headwinds if it goes over the fiscal cliff. A failure to resolve the budget debate in DC means 2013 begins with major obstacles that can drive the economy into another recession. KO has survived difficult recessions in 1973, the early 1980's (with double digit unemployment and inflation), the internet bust in 2000 and financial meltdown in late 2008. All that time, annual dividends were increased as they will be whatever 2013 brings. You can drink (Coca Cola, Diet Coke, Minute Maid, vitamin water or even milk) to that, in any country on earth except Cuba and North Korea.
coca-colacompany.com/investors/
Disclosure: I am long KO. I wrote this article myself, and it expresses my own opinions. I am not receiving compensation for it (other than from Seeking Alpha). I have no business relationship with any company whose stock is mentioned in this article.