Over the past decade, Yahoo (NASDAQ:YHOO) has made a transition from its initial purpose of providing search to users, to a site that offers a portal of media to its users. As an example of how the company has been able to drive growth in its media segment, 150 million unique users spent 3.5 billion minutes watching videos, reading articles, and viewing photos of the 2012 London Olympic Games, more than the Vancouver (2010) and Beijing (2008) Games combined. That is 3.5 billion minutes that Yahoo offered advertisers to reach consumers over 17 days this past July.
On July 16th, 2012, Marissa Mayer was hired as Yahoo's 4th CEO in 3 years. Between July 16th and the time this article was written, Yahoo's stock has risen by 24.64% to 19.50 per share. The market believes in Mayer and the new management team, and I hope after reading this article, you do as well.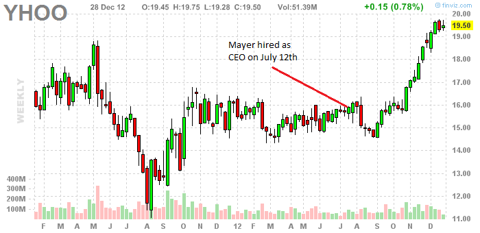 Q3 Earnings Call Takeaways
Listening to Yahoo's Q3 Earnings Call, their new strategy under Mayer involves two big picture goals:
Switch from a media company to a technology company.
Increase the number of tangible products offerings, and move away from being just an internet site.
Aside from beating analysts' estimates for the third consecutive quarter, there were 7 other key takeaways I gathered from Yahoo's Q3 Earnings Call:
Mobile monetization is a huge opportunity, and Yahoo currently has 76 android and iOS applications. Yahoo's goal is to optimize this number going forward, and become the dominant provider of daily smartphone uses: checking the weather, sports scores, and the stock market; watching videos, sharing photos, reading news, and playing games. Yahoo already reaches these consumers, and plans to improve its position going forward by building and scaling their existing portfolio. Specifically, Yahoo is looking to improve the personalization aspect of its apps that has always been a large draw for its desktop website.
Yahoo wants to make daily habits inspiring and entertaining - Making use of Search, Mail, the Yahoo homepage, Mobile, and other offerings the company has or is looking to build or acquire.
Yahoo is focused on improving areas in which it is already a leader, and Mayer has recognized an opportunity to integrate search across all of its sites and applications to grow revenue.
Yahoo will close its Korean operations because they did not see much opportunities for growth. Under past management, there had been talk of firing up to half of Yahoo's employees, and some employees may lose their jobs going forward. I believe there will be cuts under the new management team, and they will make appropriate choices on what talent to keep in the company and which to let go.
The upside Yahoo sees in s

earch

is the opportunity to make ads within its user-interface perform better on a click-through-rate basis. These changes have helped increase revenue-per-search and cost-per-click, and there will be initiatives to improve these going forward.
There are plans to invest in capabilities that change the mix of manual versus automatic buying for advertisers, giving them more capabilities to create their own ad campaign across Yahoo's platforms. This supports the thesis for Yahoo to invest in some of the potential acquisition targets highlighted later on that make use of these features.
Yahoo is committed to return $3 billion to shareholders, and right now plans to do that through share buybacks. CFO Ken Goldman indicated another option they are considering is OMO (Other Market Repurchase) aka open market repurchase. Yahoo repurchased 54 million shares this year, for a total of $858 million in 2012, and $212 million in Q4.
Q3 Earnings Call Financial Highlights
Revenue ex-Traffic Acquisition Costs of $1.89 billion grew 2% over last year, and third quarter in a row of revenue.
Global Display revenue ex-TAC was roughly flat in the quarter versus prior year as 4% growth in the Americas was offset by weakness in EMEA.
Global Search revenue ex-TAC grew 11% over 3Q 2011, driven once again by improvements on

Yahoo

sites as well as a higher guaranteed payment from Microsoft in the prior year.
Operating income, excluding restructuring charges of $25 million, was $177 million 3Q increase over 3Q 2011.
Non-GAAP EPS, excluding restructuring charges and the impact of the Alibaba transaction, was $0.35 in the quarter, 66% higher than 3Q

2011.

Going forward, Yahoo will be focused on improving Free Cash Flow, and focusing on improving EBITDA.
Yahoo has approximately $4.5 billion in cash and investments ready to invest. Yahoo has a total of $9.4 billion, with $2.5 billion being reserved for tax payments on the Alibaba transaction, and $1.2-1.3 billion being held internationally. I am not sure where the remaining $1.1 billion is, but I am assuming that it is a safety balance they want to keep at hand in case they need it immediately. CFO Ken Goldman used the number $4.5 billion in the earnings call.
Use of Approximately $4.5 billion in Available Cash
Yahoo indicated there will be a significant data center investment to reduce latency and improve overall user experience over its portfolio of offerings. Mayer has also stated multiple times that there will be many small-scale acquisitions between $10 and $100 million. Mayer has done approximately 20 acquisitions throughout her career, and in the Management Q&A of their Q3 Earnings Call, she feels that between $10 and $100 million is the size and scale that works best for the smooth product integration. I will go over some of the potential acquisitions later on.
New Management Team
In addition to Mayer who I have mentioned multiple times, there have been four significant changes in Yahoo's executive management in the last 6 months. Let's take a look at the background of the five new additions to the management team, and what value they bring to Yahoo.
Marissa Mayer - CEO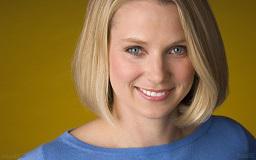 Mayer joined Yahoo on July 16th, 2012. She came from Google (NASDAQ:GOOG), which she joined in 1999 as the 20th employee and first female engineer. From engineer, Mayer was promoted to designer, product manager, and became an executive of the company. Mayer played key roles in Google Search, Images, News, Maps, Books, Product Search, Toolbar, iGoogle, and Gmail. Specifically, Mayer is known for the design of Google's search homepage, the first key brand image of Google before Gmail, YouTube, or Android.
In my opinion, Mayer had little room to advance at Google. She served as the VP of Search Products and User Experience, and then the VP of Local, Maps and Location Services before she left for Yahoo. In 2010, she was passed on a promotion to Senior VP of Local Products and Commerce, as well as other Senior VP roles. It was a smart move for her career to take the Yahoo job because it offered her the opportunity to take on more responsibility as a CEO.
Mayer previously dated one of Google's founders, Larry Page. I have read many opinions that this was the only reason she was so high in the company. Mayer was actually removed from the top executive team in 2011 when Larry Page took back the CEO title from Eric Schmidt, and was replaced by Andy Rubin and Salar Kamangar, the leaders of Android and YouTube. I think she was actually held back from a senior VP role at Google because of this, and it may have actually helped her advance her career in the long run and is key reason she is now at Yahoo.
Mayer was very involved in the hiring at Google. She personally approved every new hire for her team, from the interns to the managers. She has taken this same role at Yahoo, and wants to personally approve all new hires. With Jackie Reses (details below), I believe we will begin to see more talented programmers and professionals join the Yahoo team.
The last senior woman from Google to leave was Sheryl Sandberg, who is now the COO of Facebook (NASDAQ:FB). When Sandberg joined Facebook, she left the coding and design to Mark Zuckerberg and his team, focusing her efforts on monetizing the platform. At the time, Facebook had a large user base but did not have substantial revenues. Three years later, Facebook's stock price jumped at its most recent earnings call due to investors confidence that they are monetizing their user base.
Another recent executive that left Google to take on a CEO position elsewhere was Tim Armstrong, who became CEO of AOL (NYSE:AOL) in March of 2009. On December 9th, 2009, AOL was spun off from its parent company, Time Warner (NYSE:TWX). Yahoo is in an interesting position for a similar performance, as highlighted by SA contributor Benedict Tubuo. Below you can see the success of AOL since the beginning of 2010, showing the performance under Armstrong.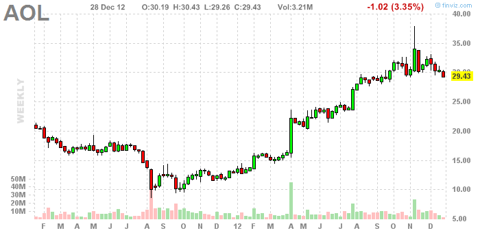 Mayer has been a part of approximately 20 acquisitions at Google. Yahoo has approximately $4.5 billion in cash available for acquisitions, and a key part of their strategy going forward is to acquire new companies and talent. She has experience acquiring products that have an established user base and incorporating them into already existing products; like Zagat into Google Maps.
Mayer initiated talks with Zagat, a site similar to Yelp, that gave users reviews of restaurants, hotels, nightlife, shopping, zoos, music, movies, theaters, golf courses, airlines, etc. This has now been integrated into Google Maps and Google Places, allowing users to first search for a location, and then read what others have to say about it.
Mayer was also involved with "contextual discovery," which is where Google tailors results to users based on their search patterns. Do you see the ads on the sides of Seeking Alpha that are surprisingly unique to what you have been doing on the internet recently? That is a result of Mayer's work.
Additionally, Mayer serves on Wal-Mart's (NYSE:WMT) Board of Directors. They appointed her to gain her insight and apply her expertise to their online strategy. This gives the potential for strategic initiatives between Yahoo and the retailer in the future to compete with Amazon; however, it is just my speculation and I have not been able to find any evidence of that anywhere.
Ken Goldman - CFO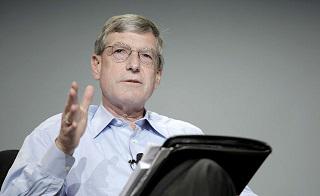 Goldman has three decades of experience in software and internet companies. He came from Fortinet (FTNT), a public computer security company, and before that he worked at Siebel Systems, which was acquired by Oracle (NASDAQ:ORCL) in 2006. He replaced Tim Morse on October 22nd, 2012, who had a history of cost cutting to increase earnings.
According to analysts, Goldman has a history of imposing fiscal discipline and improving company controls. It appears he has been brought on by Mayer to assist with growing the company, as many acquisitions are expected in the future, and he will play a key role in due diligence and incorporating their financials with the parent company.
Henrique de Castro - COO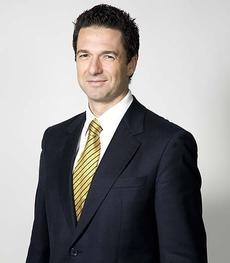 De Castro was hired on October 15th, 2012 from Google, and will begin in January of 2013. He was brought in to repair Yahoo's relationship with big ad agencies and other buyers of its display advertising by taking charge of the strategic and operational management of Yahoo's sales, operations, media, and business development. He built Google's display advertising business from scratch, and was responsible for its advertising platforms. He built brand advertising into YouTube, and drove the initiative to monetize the platform.
De Castro has experience in consulting, business development in Western Europe for Dell, and has held senior positions in private equity and advertising businesses. Researching about his background, many of his former Google co-workers said he was a very effective leader, however, often came off standoffish to those he worked with. English is not his native language, which may contribute to the difficulty in communication.
Jackie Reses - VP of People and Development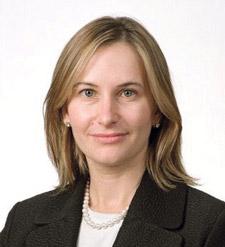 Hired on September 4th, 2012, Reses previously worked at Apax Partners, a private equity firm focused on investing in media and technology businesses. She was specifically in charge of hiring and training new employees. Before Apax Partners, she spent 7 years at Goldman Sachs where she was involved with corporate transactions, as well as supported the firm's mentoring and recruiting efforts.
Originally working in PE, Reses has a firm grasp of the concept of acquisitions, which is obviously a key goal of Yahoo going forward. Reses does not have any specific Internet experience, and has generally focused more on acquisitions of educational companies through her career. It will be interesting to see how she is able to move Yahoo's talent management going forward.
Kathy Savitt - CMO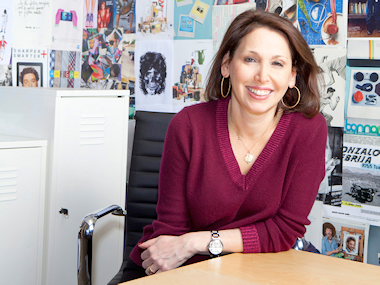 Savitt joined Yahoo on September 14th, 2012. She was previously the CEO of Lockerz, CMO of American Eagle, and Senior VP of Strategic Communications, Content, and Initiatives at Amazon. Savitt will be in charge of worldwide marketing and branding.
Savitt has internet/tech experience working at both Lockerz and Amazon, and initially created Lockerz from her passion of marketing to teenagers she gained working at American Eagle. Lockerz is a social media site aimed at teenagers that was built from the ground up and rewards users for using the site, with prizes ranging from Amazon gift cards to new electronics. Teenagers are a large demographic of the mobile market, and it will be interesting to see how Savitt is able to leverage her knowledge to support new initiatives at Yahoo.
Institutional Ownership
In the third quarter, Greenlight Capital initiated a 5.1 million share position, while Third Point Capital added to theirs. Greenlight Capital is managed by David Einhorn who initially predicted the downfall of Lehman Brothers, exposed accounting and inventory problems at Green Mountain Coffee Roasters (NASDAQ:GMCR), and asked the three questions during Herbalife's (NYSE:HLF) earnings call that caused its share price to drop 35% in one day, months before Bill Ackman's recent presentation. Third Point Capital was also a key player in the hiring of Marissa Mayer as CEO, showing these two funds have confidence in Yahoo's new management team.
Strategy to Grow the Company
A goal that new CEO Marissa Mayer and her management team has frequently stated is to become a mobile company, which is right in the middle of their two previous goals of becoming a technology company with many product offerings. They want to give Yahoo tangible products, not just an internet site. This does not necessarily mean they are moving away from their media aspect completely, but developing more technologies to conveniently bring its users the media they want, when they want it. Mayer has said she wants Yahoo's products to be very integrated in its users lives, and take advantage of the most common smartphone uses: checking the weather, sports scores, and stock markets, and watching videos, reading news, and playing games. Yahoo already reaches these markets, and plans to improve its position going forward by building and scaling their existing portfolio. Specifically, Yahoo is looking to improve the personalization aspect of its apps that has always been a large draw for its desktop website.
Their new strategy involves improving their search market share, competing against Google and Microsoft's Bing. Yahoo currently has agreements in place in which they actually use Bing for its search. This agreement brings in a fixed $100 million in revenue each year, and I will expand on that further in this article. Going forward, new CEO Marissa Mayer has hinted there is an interest in either building on the current relationship with Microsoft, or developing their own search. In my opinion, an advantage to creating their own search gives Yahoo a better foothold to allow for audience-based advertisement buying. It also takes time and resources, which management may feel is better put to use elsewhere.
A key aspect of Mayer's growth strategy is to bring in more talent to the company. A problem Yahoo has had in the past is that people simply do not want to work there. Talented individuals are drawn towards the cool, high-profile tech companies like Google and Facebook, while Yahoo has been left to fight for the second and third levels of talent with everyone else. This is a problem that has happened slowly over the past few years. Grading the overall contributions of an employee with simple letter grades, B workers would hire B- workers, the B- workers hire C+ workers, etc. until everyone is a C worker and there is little talent at the company. With few innovations coming out, it gives newcomers little interest in starting their careers at Yahoo. A key problem that new CEO Marissa Mayer has addressed is this lack of talent at the company, and it looks like they are making improvements:
Going forward, ½ of the technical workforce will be working on mobile, going along with the Yahoo's new strategy to become a very mobile-focused company.
Mayer has made all food from the company's cafeterias free for employees. This is offered to employees at Google and Facebook, and has become a trend at many of the "cool companies to work for" since it was first adapted by Google over 10 years ago.
Every

employee's

BlackBerry phones have been replaced with iPhone and An

droids,

giving employees a phone upgrade, and also gives them the ability to personally use and test all of Yahoo's mobile offerings and find new ways to improve them.
Every

employee's

laptop has been upgraded. I was not able to find any details on this, but I am assuming this was done to improve overall efficiency.
Yahoo has suffered from bureaucracy in the past, making it difficult to launch new products. Bureaucracy is a problem that many other companies such as Samsung and Sharp have experienced in past decades, so this new initiative should increase productivity and reduce the time it takes for idea-to-market, reducing the chance of projects losing momentum and allowing employees to see their ideas hit the market much faster.
Under pre

vious CEOs, rum

ors existed of firing over half the company. Under Mayer there will most likely be restructuring, but according to their Q3 Earnings Call, she is not looking to implement large-scale changes, but instead focus more on attracting talent to develop new applications through hiring and acquisitions.
In their Q3 Call, Mayer said Yahoo is considering two types of acquisitions: Companies that increase user engagement (including mobile), and those that boost advertising returns. They have made two confirmed acquisitions so far, both focused on acquiring talent for their mobile team.

Both of these two acquisitions were focused on grabbing new engineering talent to work at Yahoo (known as an acqui-hire), and many of these new employees are ex-Googlers that Mayer has worked with in the past and knows what they can bring to the table.
Google has become a market leader in providing local information to users, and may currently have the lead with their well-established Google Maps for both the desktop and mobile, but Yahoo has the person who got them there in Marissa Mayer. Stamped is very similar to the company Zagat, which was acquired by Google and incorporated almost immediately under Marissa Mayer into Google Maps.
To complement the acquisitions mentioned above, other potential acquisitions have been hinted by Yahoo's management, and a brief overview of some of these targets are highlighted below.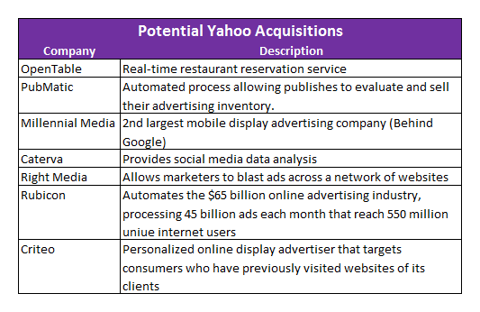 I particularly like Millennial Media, the second largest mobile advertising company. Its market cap is just below $1 billion, so it may be a little too pricey compared to what Yahoo has publicly stated it is interested in. However its niche of mobile advertising fits perfectly between what Yahoo currently is and where they want to be, so it would be a great fit in my opinion.
There are many acquisition targets available with Yahoo's cash surplus, and I believe any of the above company's would help bring wealth to Yahoo's shareholders. Mayer has indicated she is looking at targets with price tags between $10-$100 million, so there won't be any blockbuster deals to buy companies like Twitter, but instead smaller companies that will bring in new talent and useful products to build on Yahoo's portfolio.
Current Product Portfolio
Yahoo has not only been accumulating executive talent, but it has also built up an impressive portfolio of products over the years. Yahoo has approximately $2.5 billion in cash it is looking to use in acquisitions, so it will be interesting to see how a few of the products mentioned below fit into its strategy going forward.
Flickr
Flickr is a free service created in 2004, that quickly evolved into one of the premiere photo-sharing sites on the web. In its early days, it competed with photo sharing sites like Photobucket, and recently the movement towards mobile has put it closer in competition with the photo-sharing app Instagram.
In my opinion, Instagram is targeted towards the teenage-to-young-adult demographic, allowing them easily edit and share fun/creative pictures with their friends. Flickr is targeted towards users uploading high quality professional pictures, giving professional photographers an avenue to share their work. With this target demographic, Flickr's business model is able to support revenue subscriptions and generate revenue for Yahoo. Currently, Instagram does not generate revenue.
Flickr offers additional features compared to Instagram, including how many times a photo as been viewed, the type of camera that someone used to take a picture, and offers additional storage space to Pro subscribers. In Instagram's defense, as someone who uses the app, I have never heard of anyone using up all of their storage space. This allows me to make the assumption that there is no limit to how many photos a user can upload on Instagram, giving it an edge over Flickr in that regard.
Flickr originally began as a desktop app that has been adapted as a mobile app, while Instagram began as a mobile app and was just recently ported to desktops (I'm not sure if you can add photos to Instagram yet from your computer, I know that you can with Flickr). Both services allow users to sync their photos with their Facebook feeds, and only Flickr also allows its users to upload photos to the 175 million users of Twitter.
The success of both of these apps is attributable to none of the features mentioned above, or the cornerstone of Instagram's business model, the ability for users to add filters to their pictures. While they all add to what the app brings users compared to sharing pictures on other popular sites, such as Facebook or Myspace in previous years, they thrive because they also allow users to connect with their friends, and comment and like each other's pictures. They have created a community centered around sharing lives through specifically pictures, something that Facebook has slowly drifted its core focus away from in recent years.
More on the upside of Flickr can be found in another SA article here.
Alibaba
Alibaba is a large Chinese tech company very similar to Amazon, of which Yahoo bought a 40% stake for $1 billion in 2005. In the summer of 2012, Yahoo sold half of their stake for $7.6 billion under their new management, of which $6.3 billion was cash. This values Alibaba at $38 billion, and Yahoo's remaining 20% stake at another $7.6 billion. More details on Alibaba and the recent deal can be found in this article by Chris Katje.
IntoNow 3.0
Into is a free app that analyzes the show you are watching based on the sounds it picks up, and allows you to share and discuss shows with friends within the App and through social media like Facebook and Twitter. It allows users to share their favorite shows, and explore what their friends are watching across their PC, mobile, tablet and TV. The number of TV shows tagged has increased 80% YoY, showing that interest in the product has been gathering steam.
Axis
Axis is a free mobile browser supported on iOS and Android that allows users to search the web visually, and share bookmarks between mobile and desktop devices. I am not sure how much value this actually brings to the company, but it gives it a small portion of the mobile browser market share.
Core Yahoo Products
Yahoo also has Yahoo Finance, Yahoo Mail, News, Sports, Games, Messenger, Answers, Groups, as well as Yahoo Fantasy sports, which offer advertisers platforms to reach its 262 million user base. Use of all of these core offerings has slowly dwindled over the past few years, and Yahoo now has plans to increase what it can offer to users, as well as advertisers.
So What?
Why is it important that Yahoo has this current product portfolio? According to Trefis.com (which has a $21.56 target price on Yahoo), these products are not specifically incorporated into the price, and are instead valued within the top 4 "advertising" lines of business, which make up just over 25% of the market share of the company.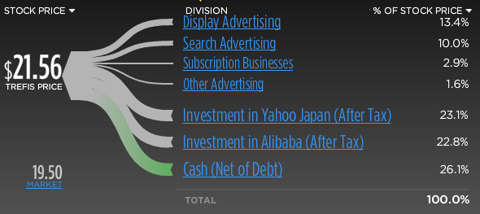 Additionally, almost 75% of the company's value is in cash and investments in Yahoo Japan and Alibaba. I believe that alone suggests upside in Yahoo, and that the company has the potential to be undervalued at its current price. More information on that can be found in this article by Jonathan Wagner, and this article by Alex Cho. If Yahoo can expand its advertising revenue, it will generate wealth for its shareholders.
Risks
Yahoo has goals to increase its revenue from advertisers. Current search guaranteed payments from Microsoft expire in April 2013. If they are not renewed, Yahoo estimates they will lose "less than $100 million on an annualized basis" according to Yahoo's Q3 Earnings Call.
And from my perspective on the strategic alliance, we have been happy working with Microsoft. The teams actually work quite well together. We experienced some disappointment on the monetization side, which is why the revenue guarantee is in place and why we're benefiting from it. But our goal is to produce a terrific search experience and to work well with our partner in the form of Microsoft to do so.

Marissa Mayer, Q3 Earnings Call 10/22/12
Yahoo does not have its own operating system, compared to Apple, Google, and Microsoft. This can potentially put it at a disadvantage, as it does not give Yahoo the opportunity to use the operating system to leverage the rest of its products like the other three. There is the possibility for Yahoo to create its own platform and partner with RIMM or NOK. It definitely has the cash to research and develop something like that, however I do not believe it is in the company's best interests and there are better places to invest, as mentioned elsewhere in this article and on Seeking Alpha. Mayer commented in the Q3 Earnings Call:
"In terms of winning in mobile without a mobile OS, I actually view that one of the advantages here is that we don't have a mobile operating system because it allows us to operate and innovate and provide our products across all the different platforms. So we would like to offer our products on iOS as well as on Android. And I think that it's important to remember that, that list of items, checking stocks, checking news, checking weather, sharing photos, getting all of the -- all of those types of things are things that people do on the phone. And in that situation, Yahoo has a unique set of content that we can provide our end-users, and that's something we've invested a lot in and I think it's something that is differentiating and a unique advantage."

Marissa Mayer, Q3 Earnings Call10/22/12
Yahoo has many different platforms, and a single user may use multiple platforms. This makes it difficult for Yahoo to provide comprehensive data on its users to advertisers. Going forward, Mayer acknowledged that there is potential to make better use of this data by improving its different platforms. This will benefit advertisers, as well as the end-user. As of right now, however, it is a potential risk that users will shy away from some of Yahoo's products because there are simply too many to choose from, making it difficult to synchronize them.
A final risk I would like to point out is that Yahoo is a technology company, and tech stocks have generally been very susceptible to sudden changes in valuation. For example, Yahoo has never hit the same highs it had during the Dot Com crash, similar to many other tech companies. As an investor, it is important to be careful to understand the company you are investing in, especially a technology company, because technology can change daily, making a company lose its value almost instantly.
Investment Thesis
In my opinion, Yahoo has a lot of upside going into 2013. There is finally a capable management team in place, and it has the cash to do what the new team finds necessary to turn the company around and spur growth. Risks remain on whether it can effectively increase its revenue from advertisers, and on the overall state of the market in general. I will be watching Yahoo very closely over the next few months, and will be opening a position sometime in the near future.
Disclosure: I have no positions in any stocks mentioned, but may initiate a long position in YHOO over the next 72 hours. I wrote this article myself, and it expresses my own opinions. I am not receiving compensation for it (other than from Seeking Alpha). I have no business relationship with any company whose stock is mentioned in this article.