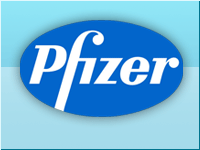 CNBC.com
---
Tuesday afternoon the "Journal of the American Medical Association" (JAMA) published a study showing that cheaper, generic heart drugs work just as well as more expensive, brand-name heart drugs.

Researchers looked at all sorts of cardiovascular medications including cholesterol fighters, also known as statins. The top-selling statin--the top-selling drug in the world, for that matter--is Lipitor from Pfizer (NYSE:PFE). The pill rakes in around $13 billion a year, but sales growth has stalled since Zocor from Merck (NYSE:MRK) went generic and companies, doctors and insurers started putting more patients on the cheaper alternative. The new JAMA study, which included clinical trials of generic Zocor, could presumably spur that trend.

PhRMA the drug industry's main lobbying organization, put out a statement late Tuesday on the JAMA study saying, "The contention that brand-name medicines drive up the cost of health care is fatally flawed. Without today's innovative brand-name drugs to legally copy, there would be no generic drug industry. Worse yet, there would be little hope of finding new treatments and cures for a wide range of debilitating--and often deadly--diseases."

You expect a group like PhRMA to take a defensive position. That's its job. But I was surprised when this press release from Pfizer popped up in the inbox Wednesday morning (see link below) only hours after the JAMA study came out.

The communication touts the results of another study being published in "Mayo Clinic Proceedings" showing that Lipitor works 13 percent better than generic Zocor in preventing heart attacks, stroke, etc. The senior VP of Pfizer's global medical division, Dr. Michael Berelowitz, is quoted as saying, "The latest analysis adds to the wealth of real-world data from a number of different medical database analyses that suggest that patients who are treated with Lipitor may have a reduced risk of experiencing a cardiovascular event compared with patients who use simvastatin."

Simvastatin is the scientific, generic name for Zocor. And to drive home the point, the Dr. Berelowitz statement finishes with, "Findings such as these should be taken into account by those who may assume that medicines in a therapeutic class are interchangeable and provide similar outcomes."

That's an interesting opinion to be voiced so close on the heels of a much more prominent JAMA study that draws the exact opposite conclusion.