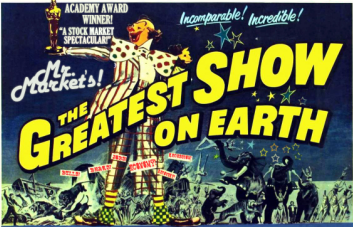 I won't be one to yell at the tape since we are systematic trend-followers. But markets aren't doing anything modestly. We get past one cliff only to face another next month -- the super cliff (debt ceiling), hereinafter dubbed SC. Bulls are basically saying; "Okay, we have time to prop things before SC." You might recall the last SC deal was in the summer of 2011 and markets struggled mightily.
Unfortunately for us, enough technical damage had been done the past two weeks that trends became uncertain. Now bulls are playing catch-up with large news-driven price ramps. Actually, there was a confluence of events as the Fed had (and still is) added plenty of liquidity to markets through QE, which accumulated while the fiscal cliff issue froze investments. Further, large dividends from before year-end needed to be reinvested. This stash, along with what passed for a cliff fix, led to the action seen Wednesday.
Nothing is really fixed, of course, since a large tax increase is hitting the economy at a poor time. The payroll tax cut will shrink 77% of Americans' income, which will hit the so-called middle class. I believe this doesn't include higher taxes for Obamacare now, either. We did get the tax issue resolved, but spending cuts didn't take place in any meaningful way. In fact, the CBO scored the cliff tax fix as adding $4 trillion to the deficit over the next 10 years -- some fix, eh? Plus, the President indicated there will be no spending cuts without even more tax increases.
So much for the Clinton era mantra: "The Era of Big Government is Over."
Economic data released today included: PMI (54 vs. 54.2 expected and prior 52.8); ISM Mfg Survey rose (50.7 vs. 50.5 expected and prior 49.5); and, Construction Spending fell (-.3% vs. .8% expected and prior 1.4%).
Stocks soared with a large opening gap higher with gains across the board. The dollar (NYSEARCA:UUP), weaker early, rallied some intraday; bonds (NYSEARCA:IEF) fell as stocks rose; commodities (NYSEARCA:DBC) rose modestly; and gold (NYSEARCA:GLD) prices also rose modestly.
Earnings remain in focus soon. It's interesting that so many estimates have been undone previously and future estimates have yet to be revised lower, as per the following chart.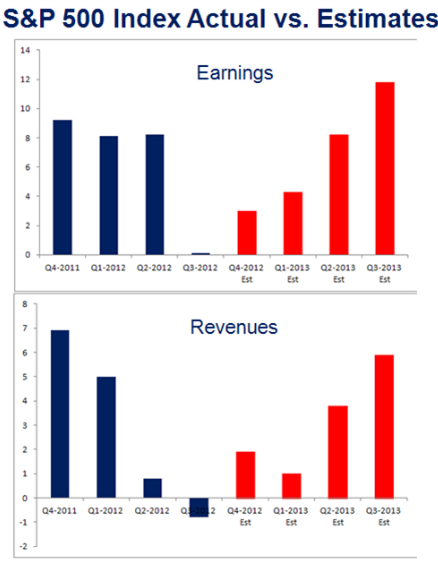 Volume was modest on the sharp rally. Breadth per the WSJ reflected a 90/10 day for most sectors.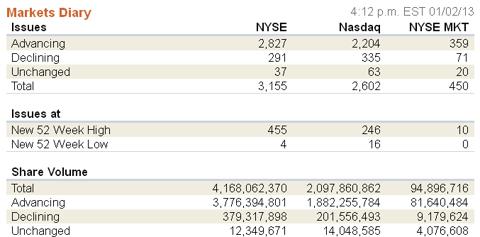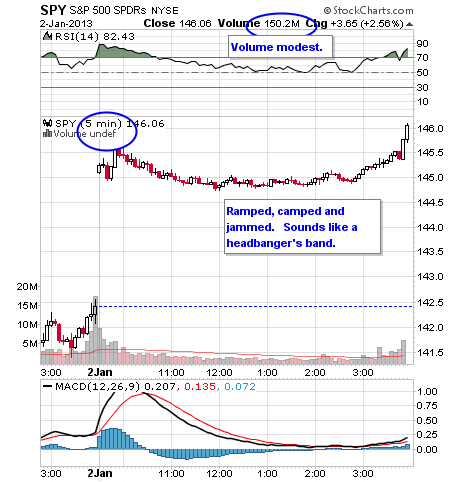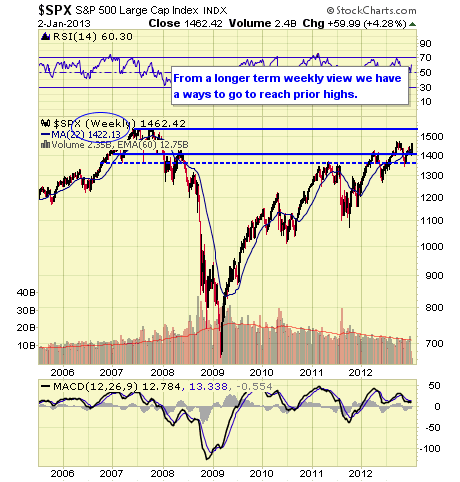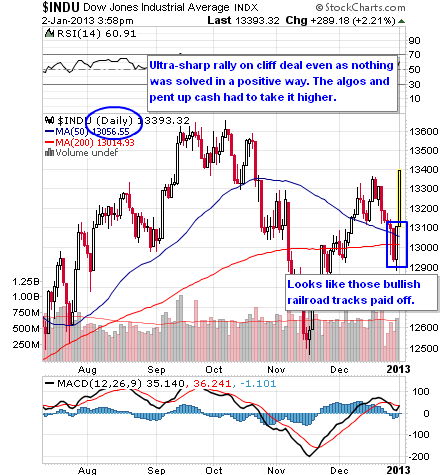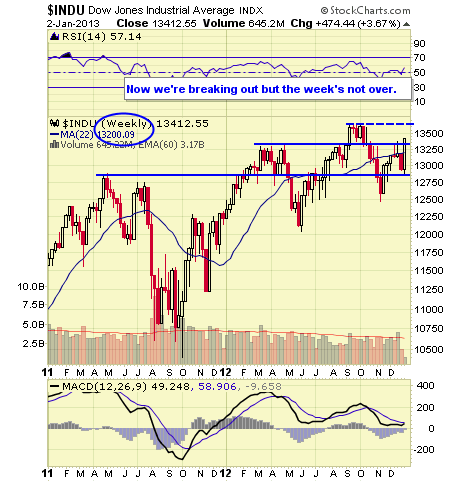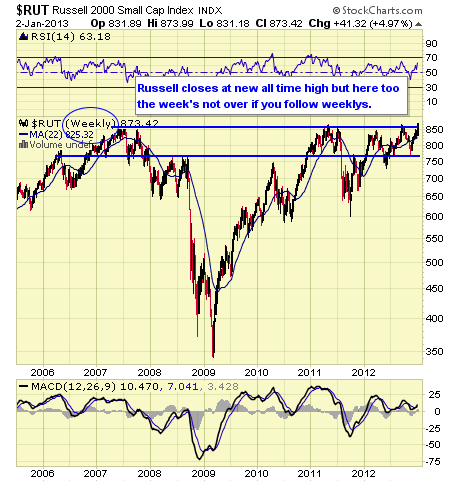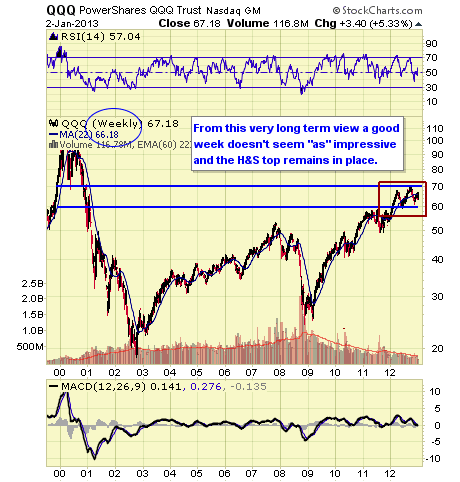 Continue to U.S. Sector, Stocks & Bond ETFs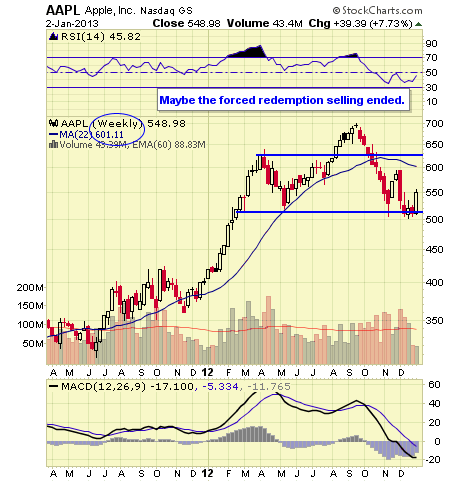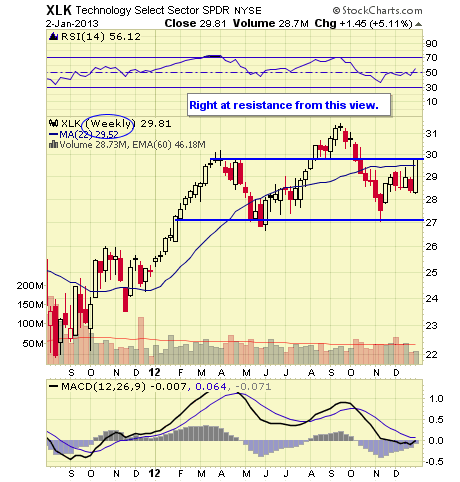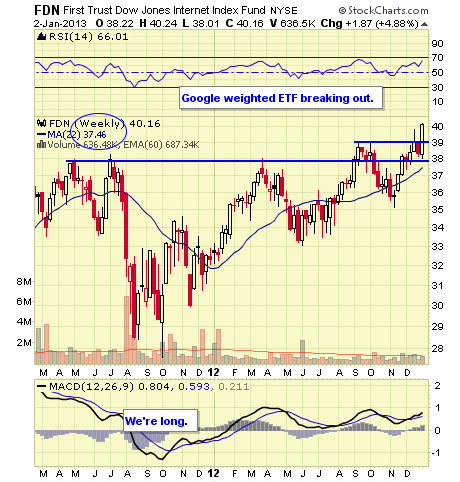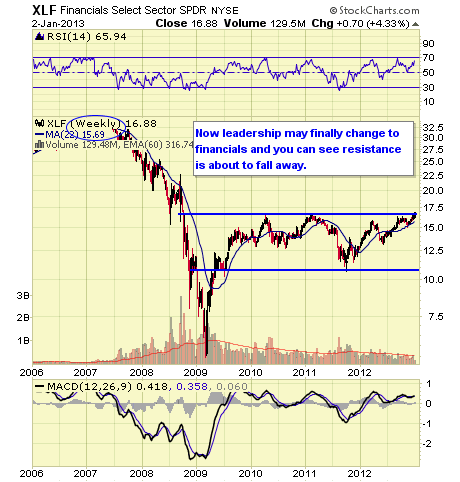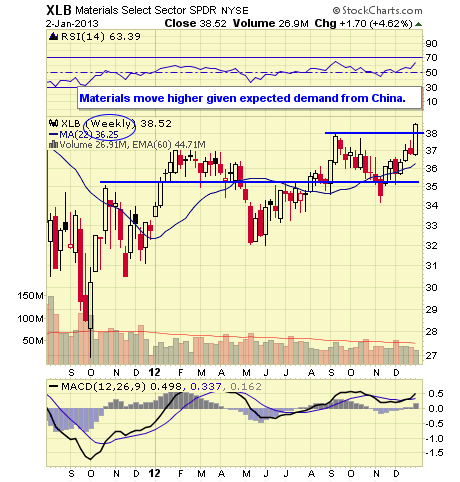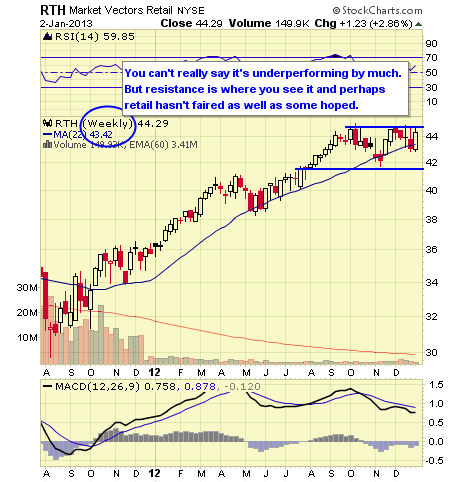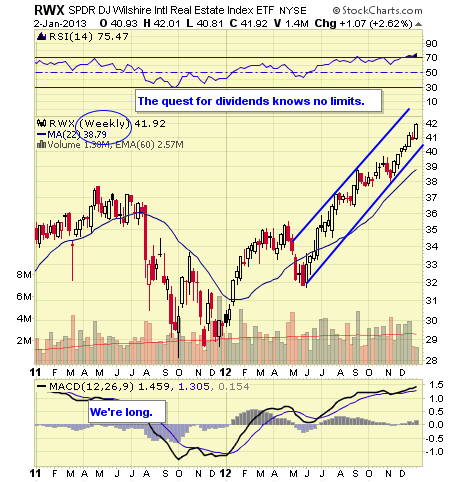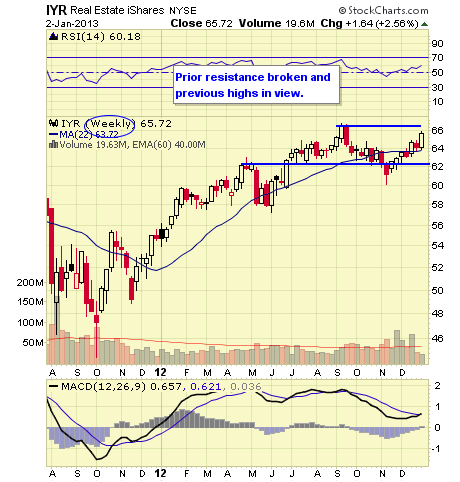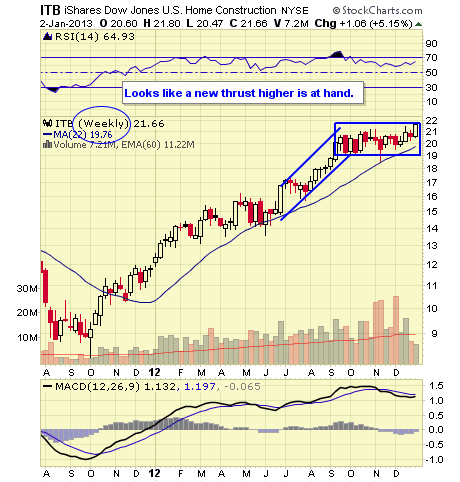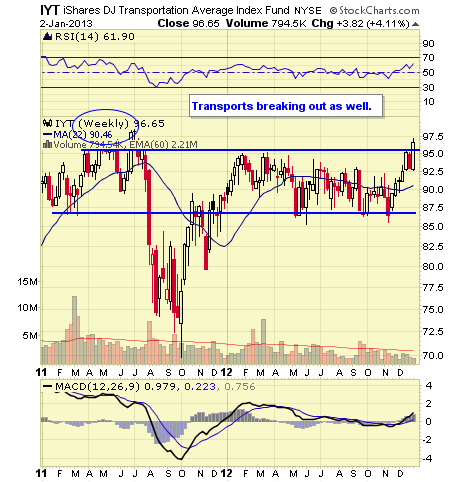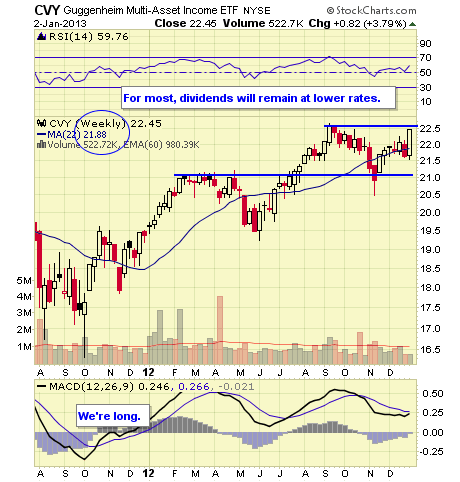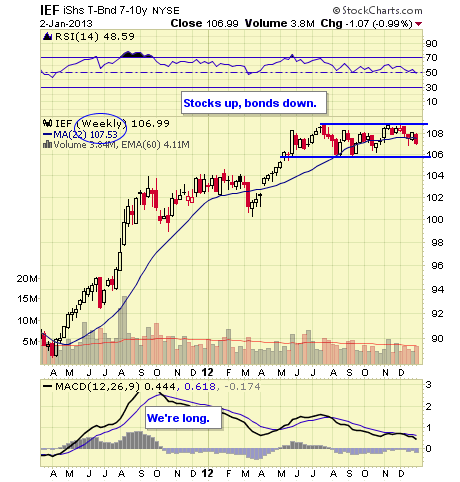 Continue to Currency & Commodity Market ETFs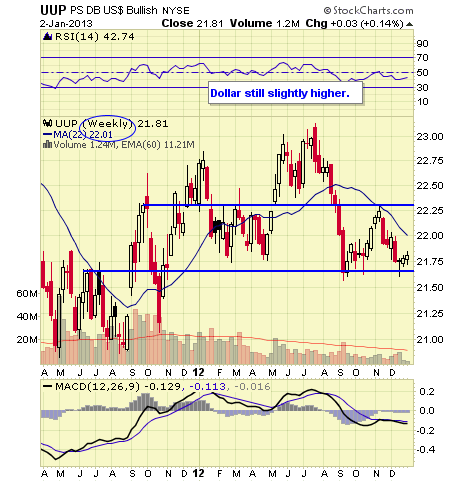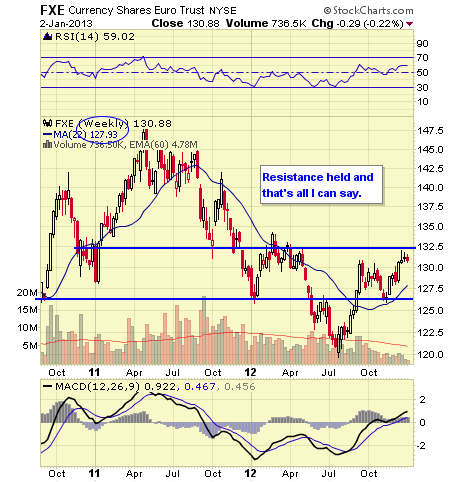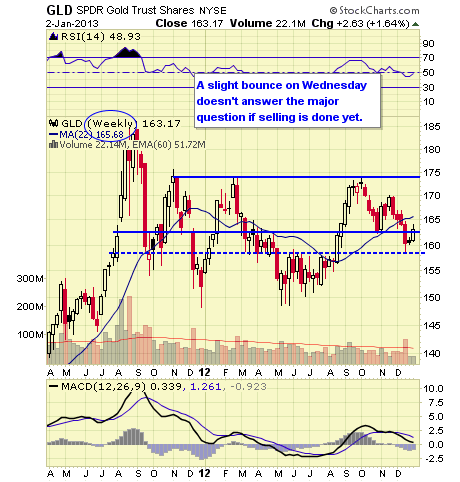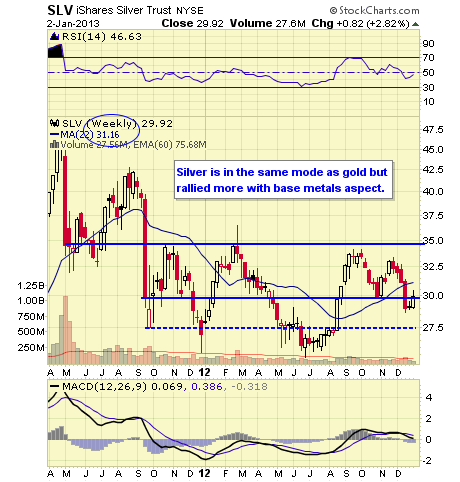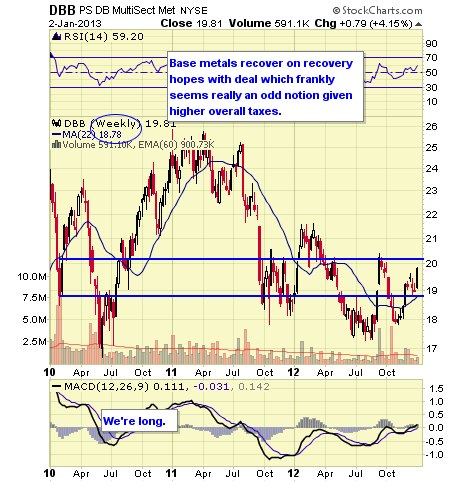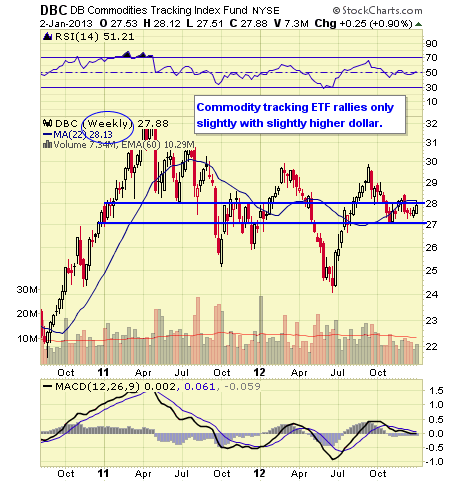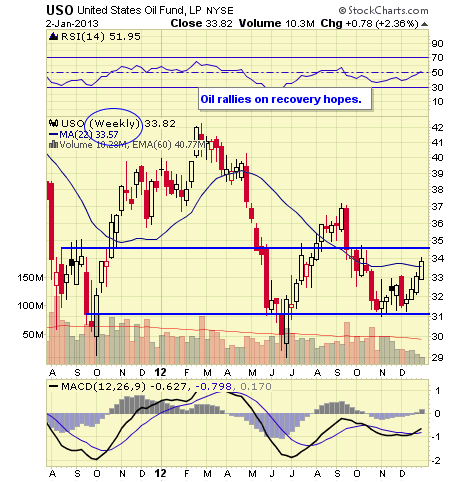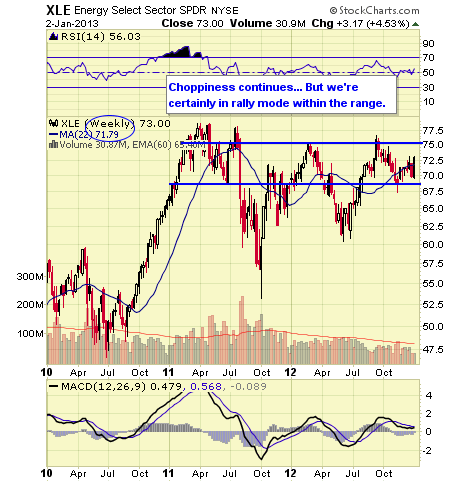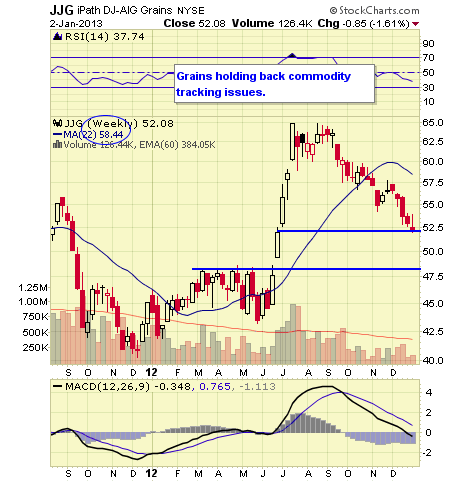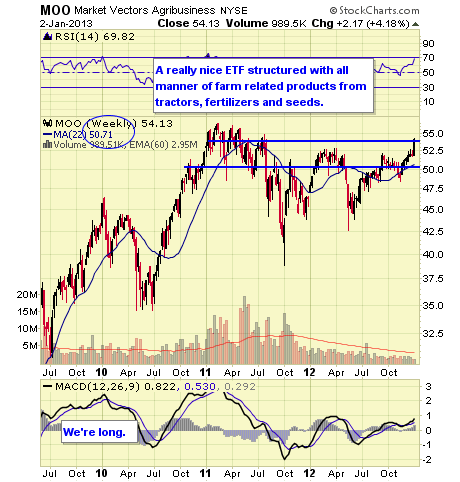 Continue to Overseas Sectors & ETFs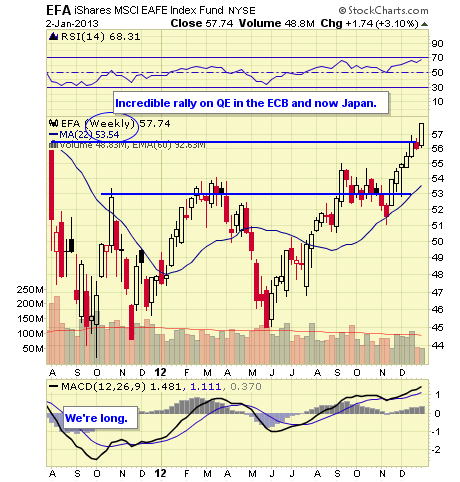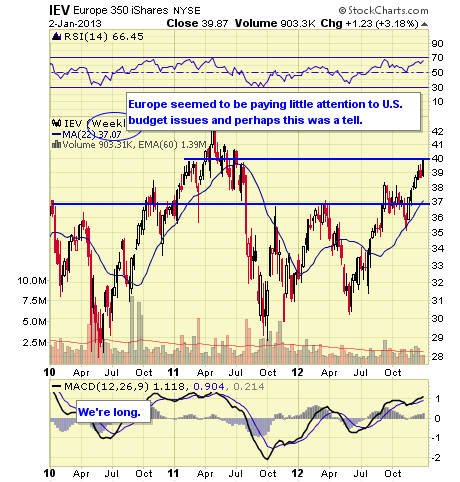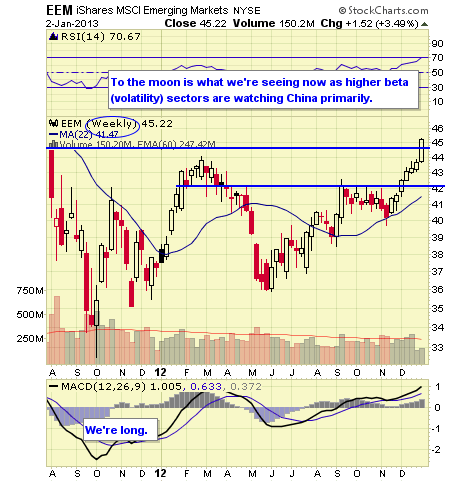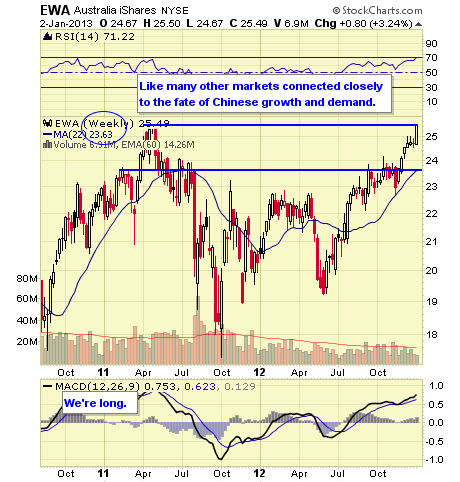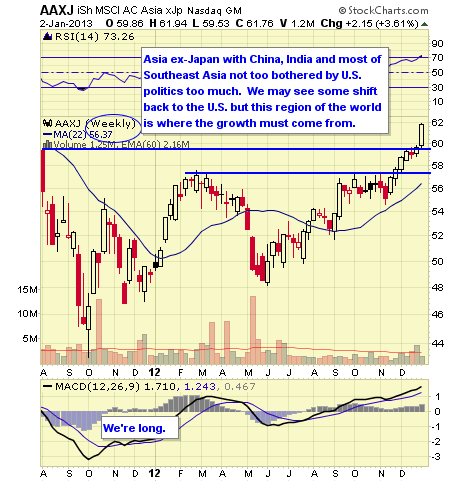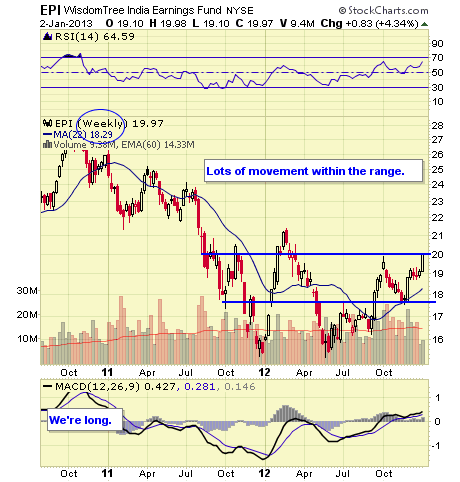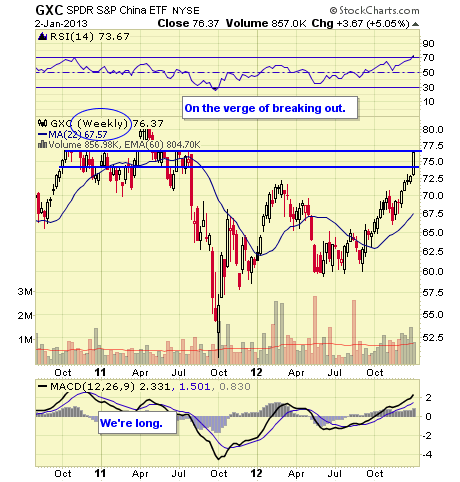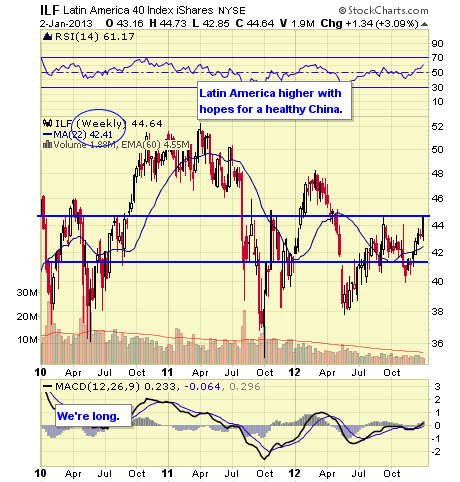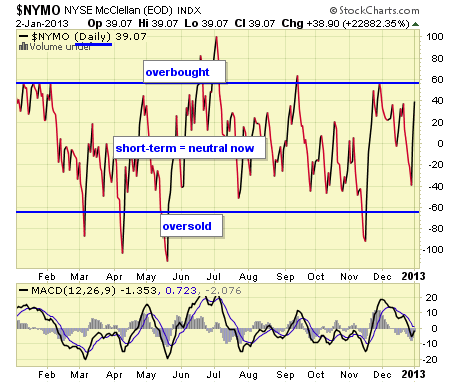 The NYMO is a market breadth indicator that is based on the difference between the number of advancing and declining issues on the NYSE. When readings are +60/-60, markets are extended short term.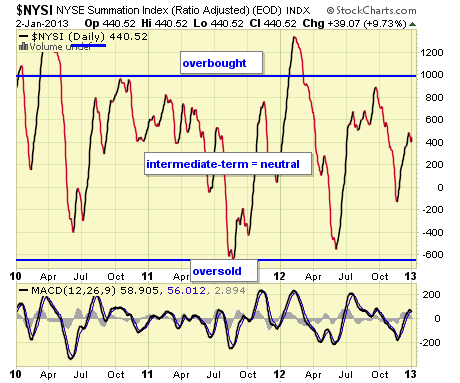 The McClellan Summation Index is a long-term version of the McClellan Oscillator. It is a market breadth indicator, and interpretation is similar to that of the McClellan Oscillator, except that it is more suited to major trends. I believe readings of +1000/-1000 reveal markets as much extended.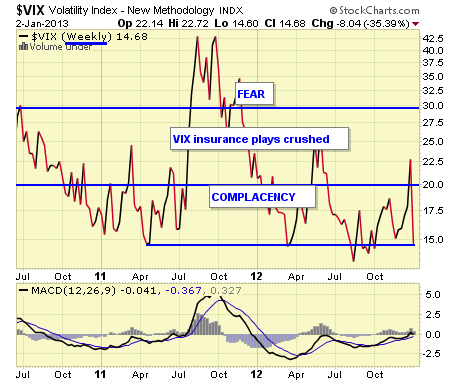 The VIX is a widely used measure of market risk, and is often referred to as the "investor fear gauge." Our own interpretation is highlighted in the chart above. The VIX measures the level of put option activity over a 30-day period. Greater buying of put options (protection) causes the index to rise.
Concluding Remarks
You can't make this stuff up, frankly. Raising taxes resolves only part of the problem, and it's the wrong part first. But algos, HFTs and those stuffed with fresh cash from the Fed and dividends to reinvest could care less.
Within the mayhem of trading, were nuggets of negative news from late night deals ignored? Who needs a party pooper, eh?
The party may continue for awhile until the SC negotiations begin, and perhaps not until the 11th hour once again.
Disclaimer: The ETF Digest maintains an active ETF trading portfolio and a wide selection of ETFs away from portfolios in an independent listing. Current "trading" positions in active portfolios, if any, are embedded within charts: Lazy & Hedged Lazy Portfolios maintain the follow positions: VT, MGV, BND, BSV, VGT, VWO, VNO, IAU, DJCI, DJP, VMBS, VIG, ILF, EWA, IEV, EWC, EWJ, EWG, & EWU.
The charts and comments are only the author's view of market activity and aren't recommendations to buy or sell any security. Market sectors and related ETFs are selected based on his opinion as to their importance in providing the viewer a comprehensive summary of market conditions for the featured period. Chart annotations aren't predictive of any future market action rather, they only demonstrate the author's opinion as to a range of possibilities going forward.
Disclosure: I have no positions in any stocks mentioned, and no plans to initiate any positions within the next 72 hours. I wrote this article myself, and it expresses my own opinions. I am not receiving compensation for it. I have no business relationship with any company whose stock is mentioned in this article.