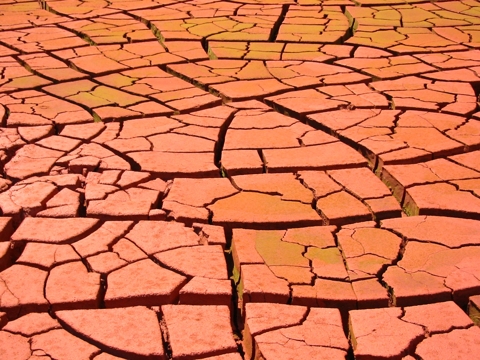 Click to enlargeThrough the turmoil of the economic downturn, factory orders are getting buried, leaving an underlying weakness on Wall Street and exchange traded funds (ETFs).
The deepening recession has left factory orders at their lowest point in eight years, with demand in steel, cars, computers and heavy machinery sinking.
Martin Crutsinger for Associated Press says that analysts' expectations were generous at 4%, as an actual 5.1% drop was incurred in October. It's the largest decrease since July 2000, when orders fell 8.5%.
More job cuts are going to be announced today, although new claims for jobless benefits fell. The number of people receiving government aid has reached a 26-year high. AT&T (T) will be cutting 12,000 jobs, 4% of its work force, DuPont (NYSE:DD) is cutting 2,500 jobs in the United States and Europe, and cuts are to take place throughout 2009, reports Christopher S. Rugaber for the Associated Press.
Analysts estimated 537,000 claims, however, 509,000 new claims for unemployment insurance were received.
Another drop in oil prices has taken the commodity to lows not seen in four years, with an anticipated $40 per barrel expected.
Oil prices have declined 69% after peaking at $147.27 in July, and the economic picture is supporting more of a drop in price due to a slowdown in demand and industry, reports George Jahn for the Associated Press.
PowerShares DB Oil (NYSEARCA:DBO), down 40.2% year-to-date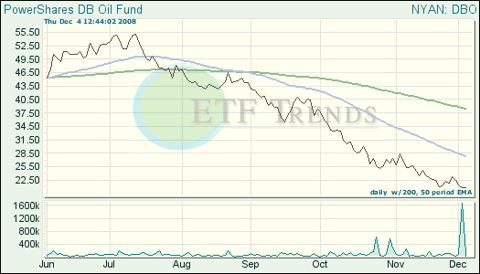 Click to enlarge