Phil Reed, authoritative consumer advice expert for the automotive web site Edmunds.com, believes there is a "good chance" General Motors (NYSE:GM) will move up the introduction of its plug-in hybrid electric vehicle (PHEV) the Volt to spring 2010 from fall 2010.
"GM sees the Volt as a life preserver," Reed explained to EnergyTechStocks.com during an interview. "They know they need it as soon as possible."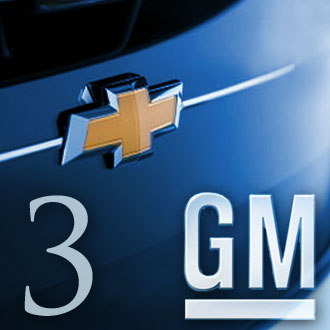 Reed believes it will take only two years for the new vehicle to prove itself with car buyers. "They've got it right," Reed enthused, referring to how GM has designed the super-fuel-efficient Volt, a car expected to be capable of going 40 miles on a single fill-up of electricity.
"It's a very advanced, very attractive looking car," he said. "I think it will attract the car guys who'll want to turn heads as much as it will attract the geeks who'll love its new technology."
Still, given that the Volt is expected to be priced at around $40,000, how many car shoppers will be able to afford it?
Reed said that with a likely combination of federal, corporate and possibly utility financial incentives, the Volt's price tag could drop by roughly $10,000, and that $30,000 "puts it within range" of many car buyers.
During the interview, Reed sounded as enthusiastic about GM's marketing plans as he did the vehicle itself. Noting that the company plans to quickly go global with the Volt, Reed said, "I expect it to sell at high volumes worldwide." He emphasized that GM is prominent in the world's second largest car market – China – and that Chinese officials are as anxious as American officials about reducing national oil consumption.
Asked about reports that the Volt may be only the first of a series of plug-in models GM rolls out, Reed said he expected GM to next produce a plug-in mid-sized car, probably the Malibu, and to do so quickly. "The Malibu is already a hybrid, so the transition (to plug-in) should be easy," he said.
Asked whether, among American automakers, GM stands alone in its ability to produce a plug-in electric that will challenge the Japanese carmakers, Reed said not to expect Chrysler to be a player.
And Ford (NYSE:F)?
Reed said it's anybody's guess about Ford, the company having told him that the first announcement it will make about a plug-in will be when the car is actually released.
But Reed added that, personally, he thinks it's "doubtful" Ford will be a major player in the soon-to-explode plug-in market.
To read Parts 1 and 2 of this Special Report, please see:
GM's Volt (Pt. 1 of 3) – GM Telling Industry Insiders Its Plug-in Volt Will Go 40 Miles On Just 80 Cents of Electricity
Disclosure: no positions