Every month I like to take a look at my existing portfolio and positions and examine what should be done, if anything, with those names.

Here's a look at my top holdings, and what I think you should do if you have new money to invest right now, with links to where you can read more about each company.
My top picks from my own portfolio
Before we get into the new names that are on my list, let's first take a look at the names in my portfolio, and how I feel about them:
#1: GeoEye: Strong Buy

GeoEye Inc. (NASDAQ: GEOY): GeoEye is a leading provider of global space-based and aerial imagery and geospatial information.
GeoEye's imagery is used in a broad array of applications that include: government monitoring and surveillance, intelligence gathering, construction planning, scientific research such as environmental monitoring, and the online mapping industry via Google (NASDAQ: GOOG), Yahoo! (NASDAQ: YHOO), Microsoft (NASDAQ: MSFT) and other partners.
GeoEye is my highest pick right now, and the first place where you should put new capital to work.
Now that GeoEye's latest satellite, GeoEye-1 has successfully launched and is producing usable imagery, the only thing holding back this stock will be the final approval of that imagery from the National Geospatial-Intelligence Agency (NGA) which should arrive within 30 days or less.
Once GeoEye starts generating revenue from this new satellite, GeoEye's year-over-year comparisons will make the stock look ridiculously cheap, which it is.
Now that GeoEye-1 is launched and all but up-and-running, GeoEye is the best company in the commercial imagery space when compared to its rival DigitalGlobe (NYSE: DGI).
If you've got new money to invest, GeoEye is my #1 recommendation.
New to the GeoEye story?
Read my analysis of the company's latest quarterly earnings release and conference call here.
Read my initial buy recommendation here.
or listen to my EXCLUSIVE interview with GeoEye's management team here.
#2: AAR Corp: Strong Buy

AAR Corp. (NYSE: AIR): AAR Corp. is a diversified company that provides products and services to the aviation, aerospace, and defense industries worldwide. It operates in four segments: Aviation Supply Chain; Maintenance, Repair, and Overhaul (MRO); Structures and Systems; and Aircraft Sales and Leasing.
I just put out an exclusive post on AAR Corp. comparing its valuation to that of the overall aerospace and defense industry, as well as how AAR stacks up to its peers.
Needless to say, AAR is a deeply undervalued stock, even accounting for a slowdown in its business.
I re-recommended purchase of AAR's shares at that time for $11.75 each, and while the stock has shot up to around $16.00, I still feel that it is undervalued, but not by quite as much as I did before.
Don't take my word for it, do your own due diligence and pay special attention to how low AAR is trading compared to its book value, tangible book value, and the recent insider buying.
If you've got new money to invest, AAR is my #1-B choice for new money right now.
New to the AAR story?
Read my last company update here.
#3: eHealth, Inc.: Buy

eHealth, Inc. (NASDAQ: EHTH) offers Internet-based insurance agency services to individuals, families, and small businesses primarily in the United States. The company's e-commerce platform, which is accessed directly via ehealth.com and ehealthinsurance.com, enable individuals and families to research, analyze, compare, and purchase health insurance products online.
For anyone that is self-employed, runs a small business, or as more and more companies stop paying for employee health insurance, needs to purchase their own health insurance, it is becoming increasingly crucial that individuals find affordable health insurance and eHealth gives them the power of choice.
eHealth just reported solid earnings, and reaffirmed their guidance for the remainder of 2008, which says a lot since they were already 1 month into their final quarter and had great visibility into their current business trends, and the affects of the slowing economy on their business.
eHealth is also initiating a stock buy back program for up to 10% of their shares outstanding, and have recently begun several initiatives to increase their exposure and customer awareness as they try to take advantage of the downturn in the economy whereby folks are trying to save money anyway they can, by showing how affordable and cheap health insurance can be.
New to the eHealth story?
Read my last company and earnings update here.
#4: Rick's Cabaret International, Inc.: Buy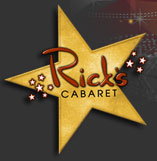 Rick's Cabaret International, Inc. (NASDAQ: RICK): Rick's Cabaret International, Inc., owns and operates upscale adult nightclubs serving primarily businessmen and professionals.
Rick's nightclubs offer live adult entertainment, restaurant, and bar operations in Houston, Austin, San Antonio, Minneapolis, Minnesota, New York, Dallas Fort Worth, Charlotte, and other cities under the names Rick's Cabaret, XTC, and Club Onyx.
As of September 30, 2008, Rick's operated 19 adult nightclubs.
Rick's is a best-in-breed player, and one of the few public companies that operate in this space.
With the recent headwinds in the economy, it will be interesting to see by how much Rick's is affected, but incredibly, Rick's just announced that their same-store, or same-club sales were actually up in the month of October!
You can read all about that here.
Rick's has also recently announced a stock buyback program and there has been some slight insider buying, plus the company recently preannounced Q4 and full fiscal year (ended September) earnings and results which were mostly very positive, including or excluding Rick's recent acquisitions.
In fact the company still had positive same-store (or same-club) sales growth in what is an extremely difficult retail environment.
For this reason, I believe that with Rick's stock price being where it is, a 1/4 position buy is warranted for long term investors with a strong stomach for volatility, and a long time horizon, as Rick's will emerge from any current downturn in a much stronger position for future growth due to its continued strong cash flow and margins, as well as intelligent acquisitions.
New to the Rick's story?
Read my last company update here.
#5: uWink, Inc.: Buy

uWink Inc. (Nasdaq: UWKI.OB): uWink, Inc. is an entertainment and hospitality software development company that develops casual, interactive, social games, in addition to licensing the rights to those games and their proprietary touch-screen ordering and gaming interface to restaurants, entertainment venues and the hospitality industry.
uWink also owns and operates three restaurants under the uWink brand name that utilize this technology.
The company's CEO is Nolan Bushnell, the founder of Atari Inc. (OTC: ATAR.PK) and Chuck E. Cheese (NYSE: CEC), and what uWink is doing with their proprietary software should lead them to a huge market in a few year's time.
uWink just announced a big deal to test out their touch screen terminals in a Chili's Too Margarita Bar owned and operated by Delaware North, a global hospitality, food service and retail provider, at the Fort Lauderdale Hollywood International airport, as well as other deals that are in the pipeline that could prove to be a huge boon for uWink the company, and uWink the stock.
What is significant about the deal that uWink already has in place is what it portends for uWink, especially in light of the fact that if this pilot program goes well, you might be seeing these terminals in not only more Chili's restaurants owned by Brinker International (NYSE: EAT), but also other restaurants and businesses within the hospitality industry that are also owned and operated by Delaware North, and other companies.
You can read all about this breakthrough deal here.
Finally, uWink also just completed their installation of 100 terminals at a retirement community showing the expansive scope of the possible uses for their budding technology.
uWink is just scraping the surface of their potential.
If you've got new money to invest, uWink is my lowest recommended stock because of potential liquidity issues, its risky nature, and penny stock status.
New to the uWink story?
Read my last company earnings update here.
#6: AuthenTec, Inc.: HOLD

AuthenTec (NASDAQ: AUTH): AuthenTec is the world's leading provider of fingerprint sensors and solutions to the wireless, PC and Access Control Markets.
If you've been following my picks lately, it will come as no shock that AuthenTec is hurting as a result of a significant customer loss, that will severely impact 2009-2010 sales and earnings, and raises serious questions as to whether or not AuthenTec can even sustain themselves as an ongoing company.
That being said, AuthenTec just released earnings, and as I wrote then, things weren't horrible.
There were some positive developments including news that the customer loss that they thought was going to affect their revenue and earnings in the back half of 2009, will not actually impact them until well into 2010, thus allowing AuthenTec more time to make up the difference and find new customers and applications to overcome this loss.
You can read all about AuthenTec's last company update and conference call about these issues here.
With shares trading at around $1.50 per share as of this writing, the downside is limited as a result of AuthenTec having $2.38 per share in cash, and a tangible book value of about $2.58 per share.
With a market cap of only $42 million, and having $67 million in cash on their balance sheet with no debt, the stock is currently trading well below cash value!
I do not recommend purchase of shares in AuthenTec for those that are risk averse, and for only those who can stomach further losses, or are playing this stock for the bounce back that might come as a result of a takeover.
For AuthenTec's intellectual property alone, there is value in the shares of the company, and I would not be surprised to see AuthenTec bought out by a larger player within the next 6-12 months because of their dirt cheap valuation, and the assets that they do possess.
If you own shares of AuthenTec, now is not the time to sell. There is some value here that is not currently priced into the shares of the stock.
If you don't own shares, tread lightly, and at your own risk.
New to the AuthenTec story?
Read my last company update here.
#7: PROS Holdings, Inc.: SELL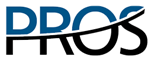 PROS Holdings, Inc. (NYSE: PRO), is a leading provider of pricing and revenue optimization software worldwide, in five major markets: airline, hotel, cruise, manufacturing and services.
PROS has proprietary pricing algorithms and systems that have been developed and refined over many years of implementation and experience, that provide the company with a distinct competitive advantage over the many rivals that troll the pricing optimization space.
When I recommended the purchase of PROS shares, I did not fully appreciate the potential severity of the downturn in IT spending, and the markets in which PROS operates.
Even with the stock trading around $7.00 per share, I thought that there was more downside risk than upside potential.
With shares now trading at $4.50 as of this writing, recommending selling shares at $7.00 when I did was indeed a prudent thing to do, as the shares are now down over 35% from where I recommended they be sold not too long ago and even dipped down to a 50% decline in the recent market turmoil.
I detailed my exact reasons for selling shares of PROS here.
The question now becomes, with the shares significantly lower than before, is PROS actually a bargain at these prices? (See page 2)
I definitely think we are getting there especially in light of the recent insider buying that is now taking place.
It is one of the final signs of what I have been looking for to decide to wade back into the PROS waters.
New to the PROS story?
Read my last company update here.