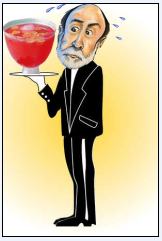 All things must come to an end. Fed Minutes today revealed more division among voting members about when to end QE. This unsettled the market rally, and it needed some consolidation anyway as enthusiasm for the FC deal was perhaps too much given what on second thought wasn't a great outcome.
News Thursday revealed ADP Employment Data job gains (215K vs. 150K expected and prior revised to 148K), which are the most volatile and least reliable of the labor group. It may include seasonal hiring for holiday sales and so forth. Jobless Claims were much weaker (372K vs. 363K expected and prior revised higher to 362K from 350K holiday guesstimate).
Overseas news featured the China PMI services (56.1 vs. 55.6 previous), which are an improvement certainly, but still running below their historical average.
U.S. stocks pushed slightly higher early, only to fall with Fed Minutes dissension revelations. All things considered, equity price drops were modest overall as those buying-in Wednesday rushed to protect new found long positions.
The dollar (NYSEARCA:UUP) rallied once again, which generally isn't bullish. Gold (NYSEARCA:GLD) continued to drop accordingly, while commodity prices (NYSEARCA:DBC) overall fell. Bonds (NYSEARCA:TLT) were quite weak.
Let's not forget the important Employment Report Friday with estimates of 155K new jobs expected, and the unemployment rate at 7.8% as many people drop off the rolls. Also, there will be plenty of Fed chatter from Governors Plosser, Yellen and Bullard.
Volume was light, with most coming post-Fed Minutes release. Breadth per the WSJ was mixed to slightly positive.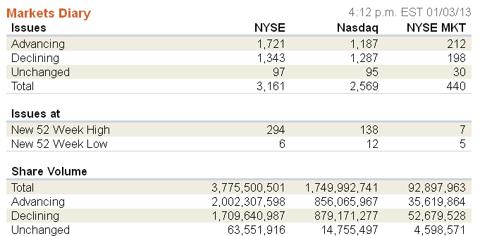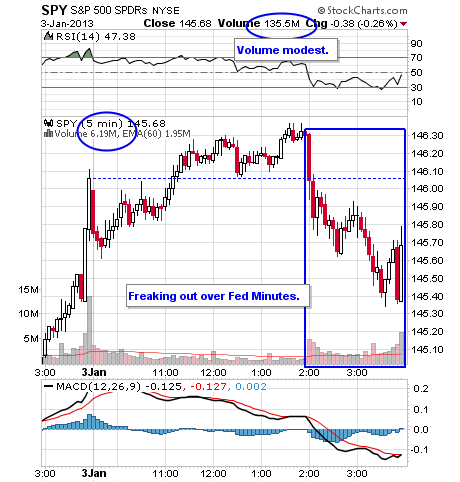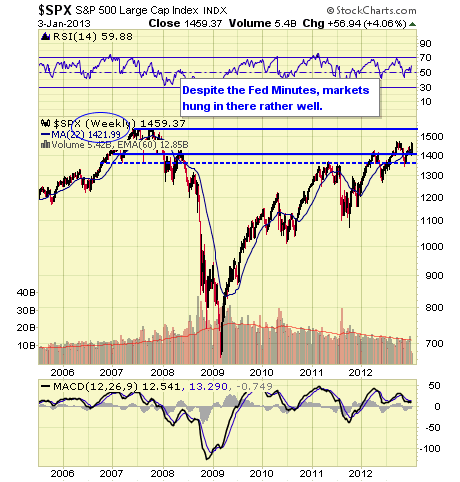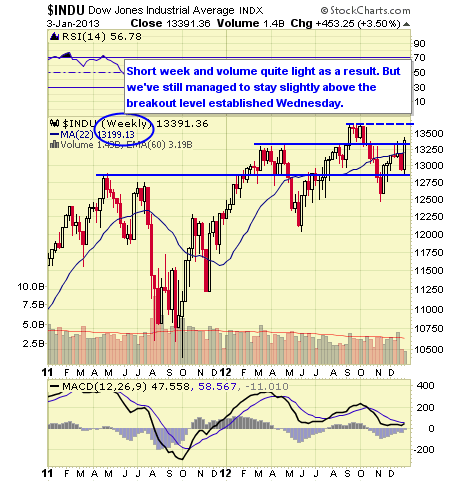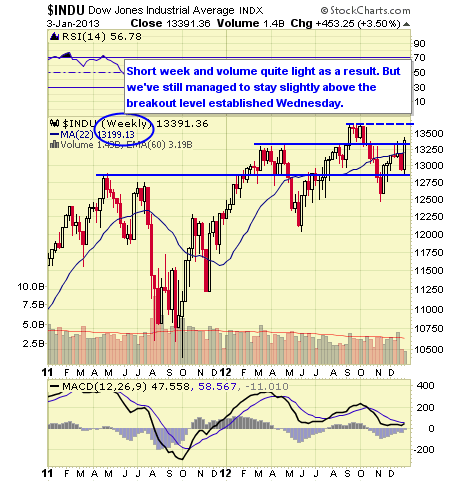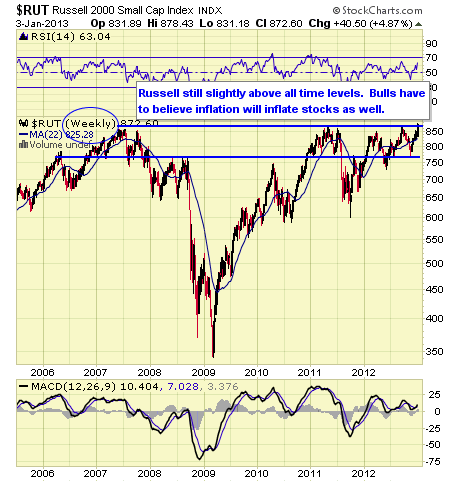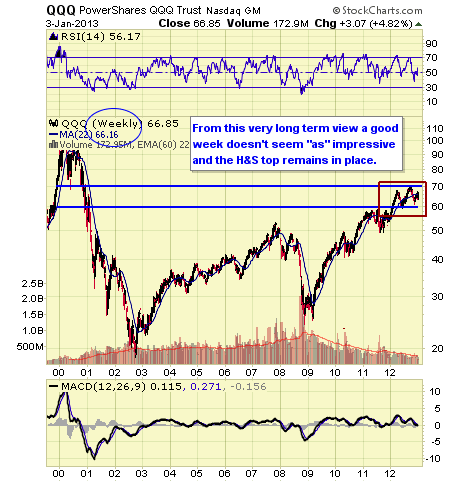 Continue to U.S. Sector, Stocks & Bond ETFs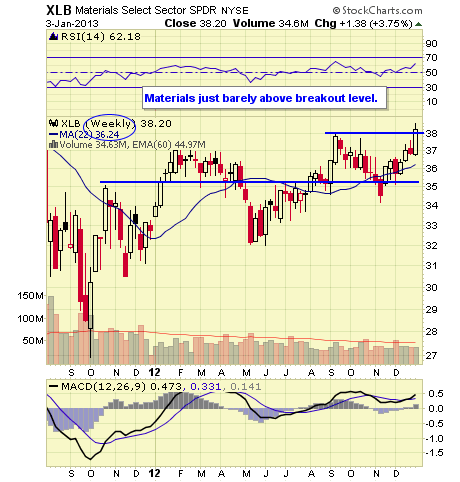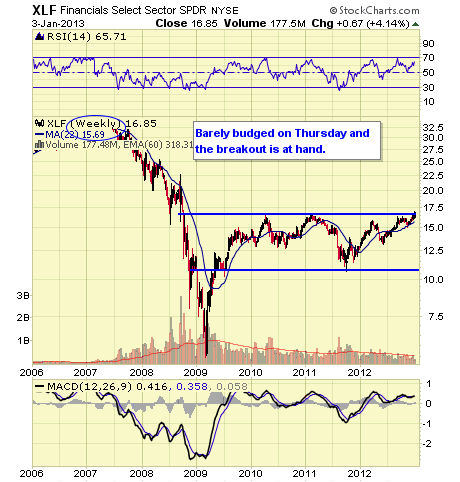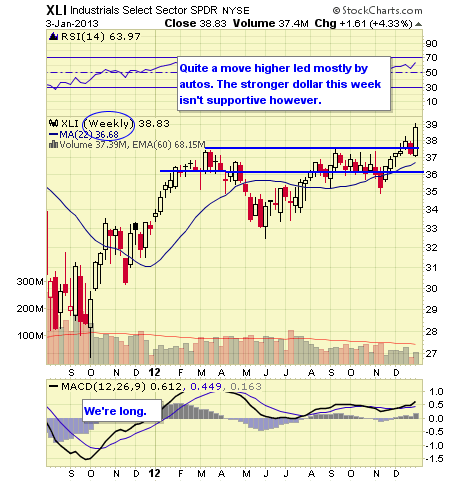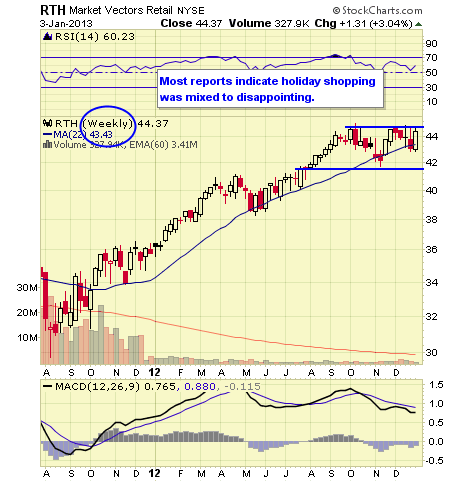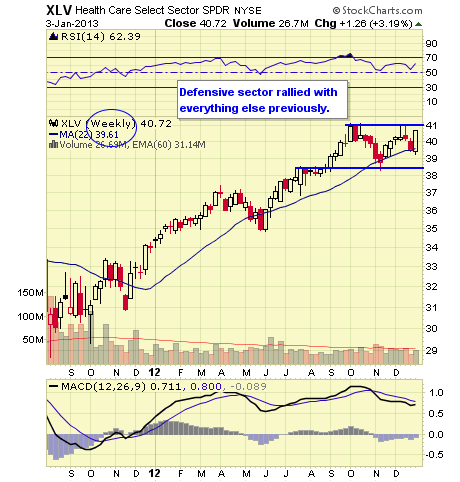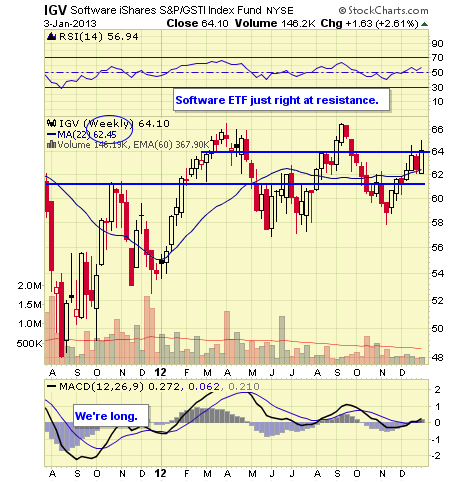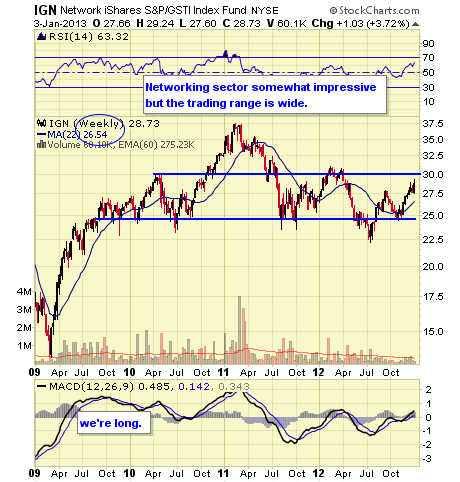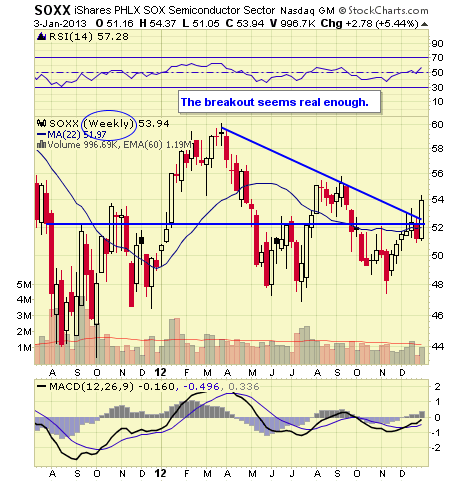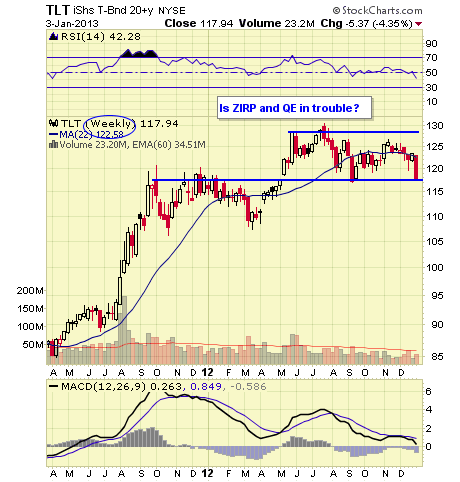 Continue to Currency & Commodity Market ETFs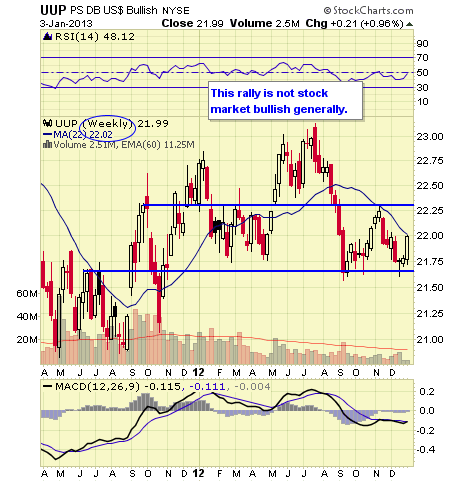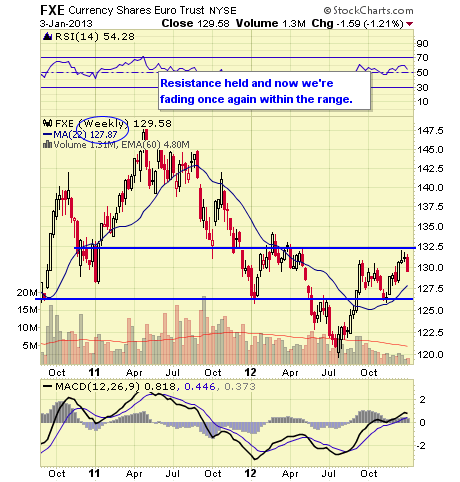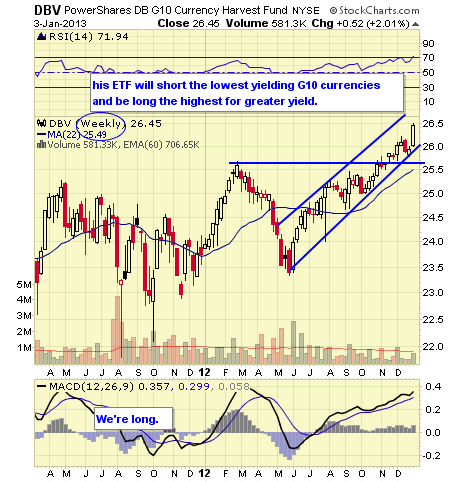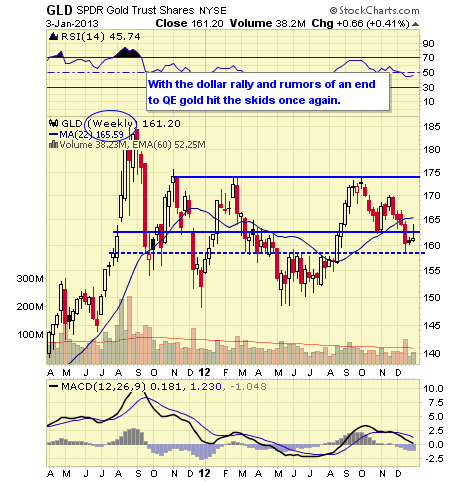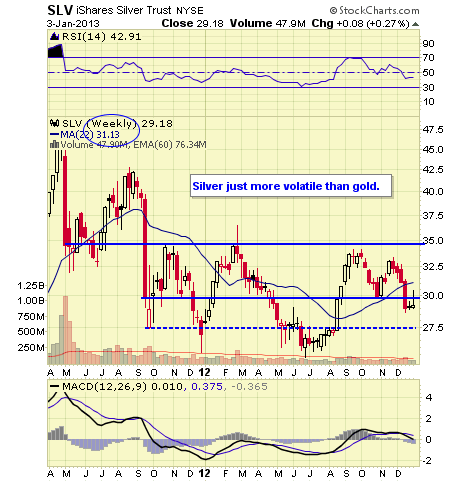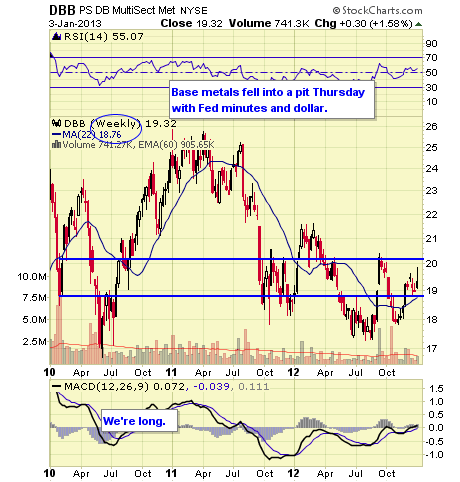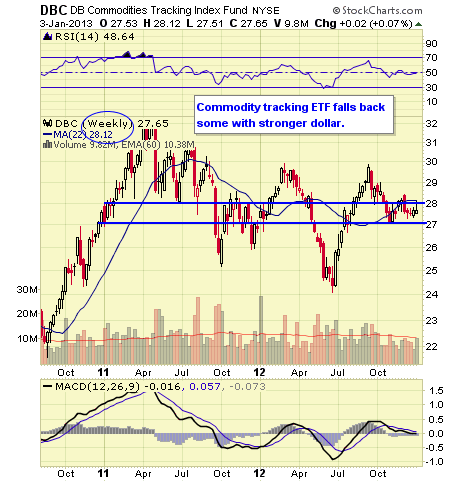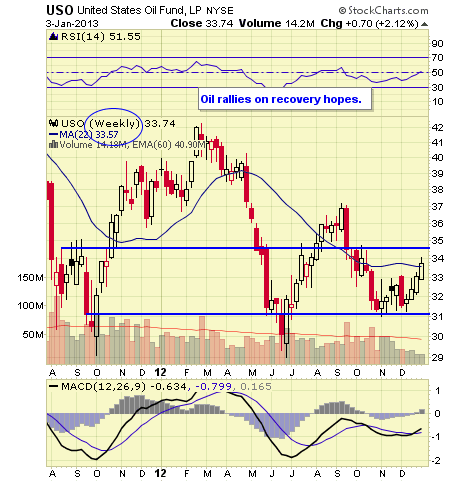 Continue to Overseas Sectors & ETFs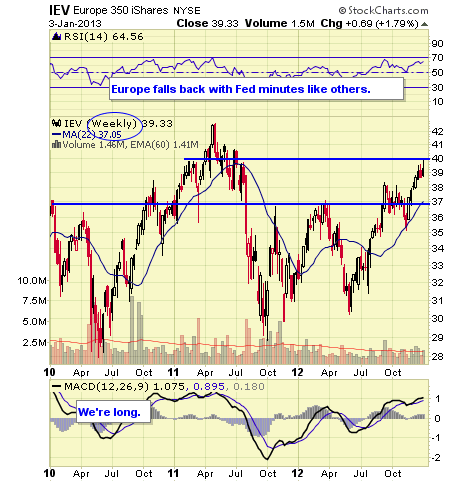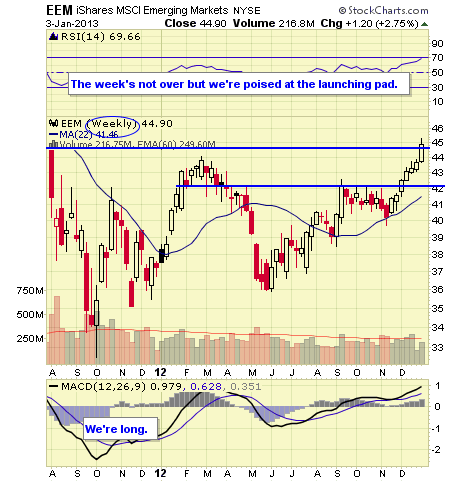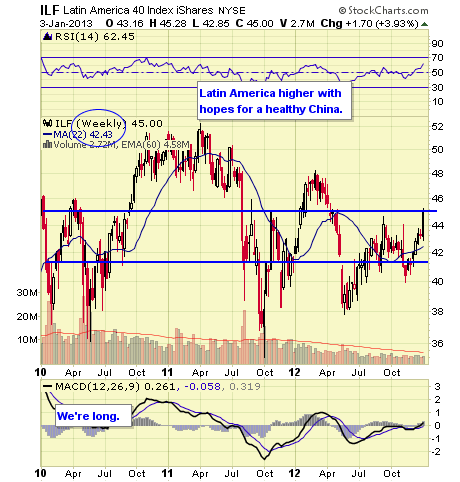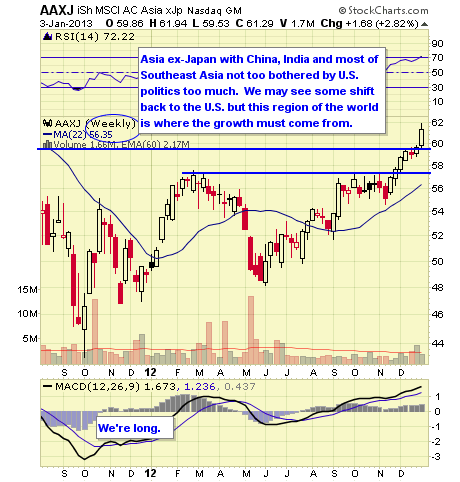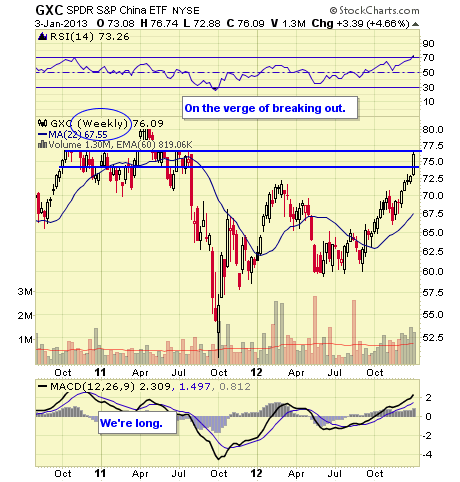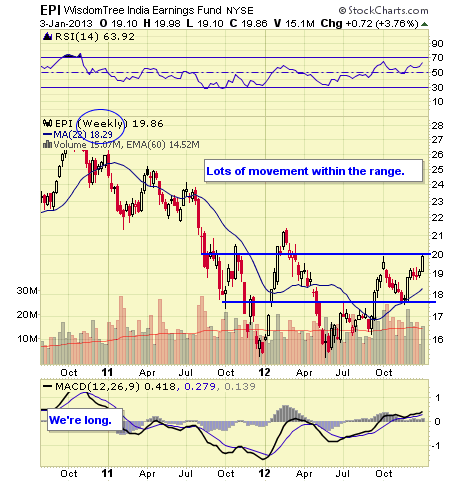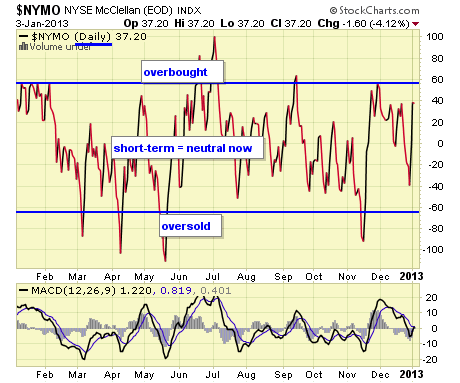 The NYMO is a market breadth indicator that is based on the difference between the number of advancing and declining issues on the NYSE. When readings are +60/-60, markets are extended short term.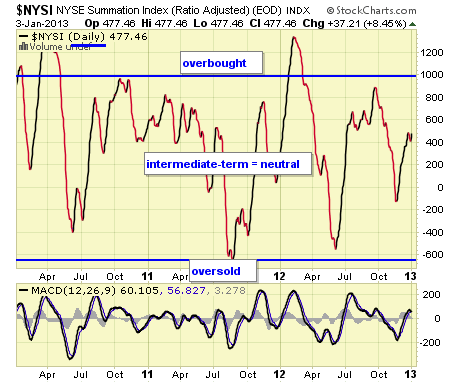 The McClellan Summation Index is a long-term version of the McClellan Oscillator. It is a market breadth indicator, and interpretation is similar to that of the McClellan Oscillator, except that it is more suited to major trends. I believe readings of +1000/-1000 reveal markets as much extended.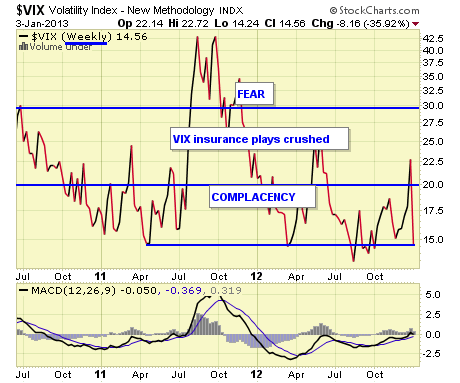 The VIX is a widely used measure of market risk, and is often referred to as the "investor fear gauge." Our own interpretation is highlighted in the chart above. The VIX measures the level of put option activity over a 30-day period. Greater buying of put options (protection) causes the index to rise.
Concluding Remarks
The market did very well, given what should have passed for negative news with Fed Minutes revealing a search for an exit strategy combined with dissension.
Friday features the Unemployment Report, Factory Orders and ISM Services data.
Disclaimer: The ETF Digest maintains an active ETF trading portfolio and a wide selection of ETFs away from portfolios in an independent listing. Current "trading" positions in active portfolios, if any, are embedded within charts: Lazy & Hedged Lazy Portfolios maintain the follow positions: VT, MGV, BND, BSV, VGT, VWO, VNO, IAU, DJCI, DJP, VMBS, VIG, ILF, EWA, IEV, EWC, EWJ, EWG, & EWU.
The charts and comments are only the author's view of market activity and aren't recommendations to buy or sell any security. Market sectors and related ETFs are selected based on his opinion as to their importance in providing the viewer a comprehensive summary of market conditions for the featured period. Chart annotations aren't predictive of any future market action rather, they only demonstrate the author's opinion as to a range of possibilities going forward.
Disclosure: I have no positions in any stocks mentioned, and no plans to initiate any positions within the next 72 hours. I wrote this article myself, and it expresses my own opinions. I am not receiving compensation for it. I have no business relationship with any company whose stock is mentioned in this article.