The Cliff-avoidance relief rally fizzled at the open, trumped by the unexpected increase in initial unemployment claims. Some halfhearted buying took the S&P 500 into the shallow green, but the 2PM FOMC press release halted the buyers. Fed's forecast that QE3 would end this year was not what the market expected. The index closed the day with a loss of 0.21%.
Here is a five-minute look at today's action.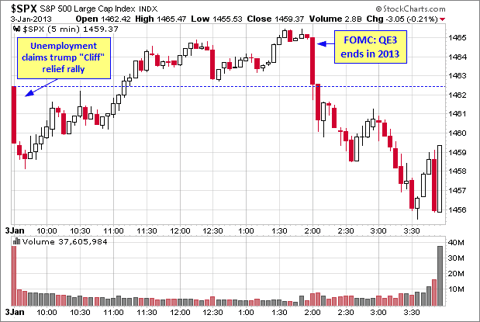 Click to enlarge
(Click to enlarge)
The S&P 500 is now up 2.33% for 2013 and 0.44% below the interim closing high of September 14, 2012.
From a longer-term perspective, the index is 115.7% above the March 2009 closing low and 6.8% below the nominal all-time high of October 2007.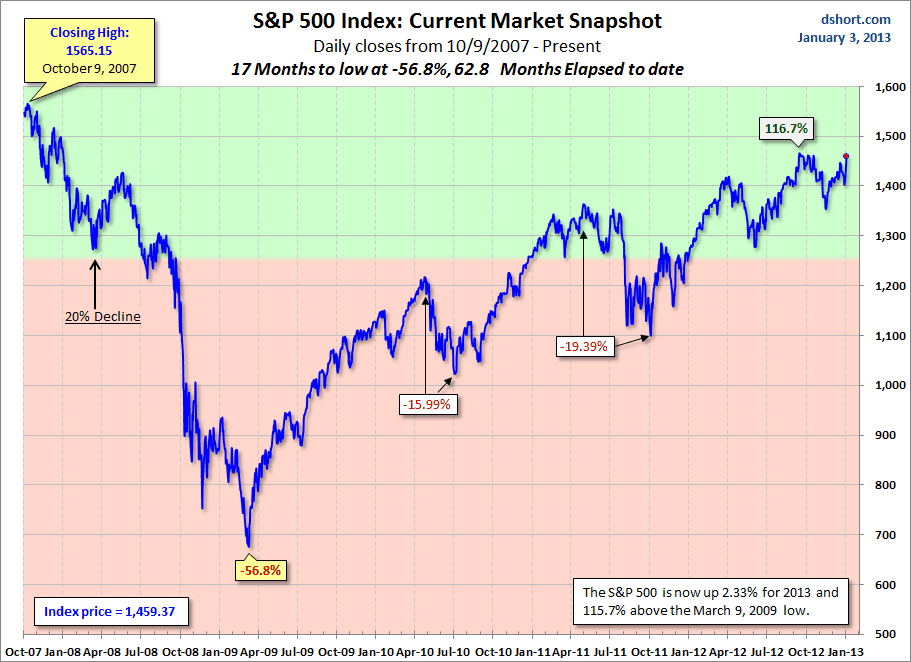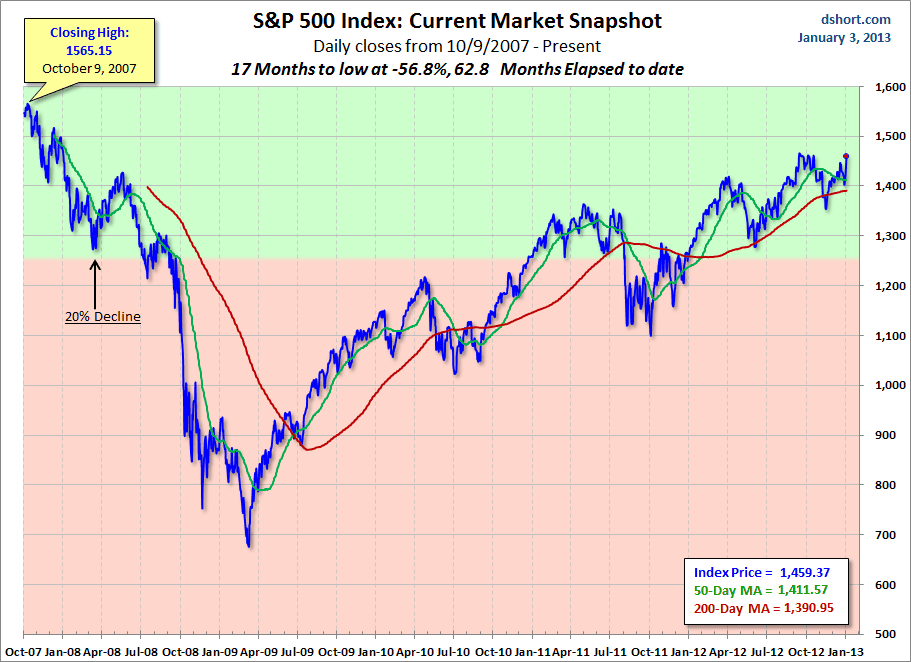 For a better sense of how these declines figure into a larger historical context, here's a long-term view of secular bull and bear markets in the S&P Composite since 1871.