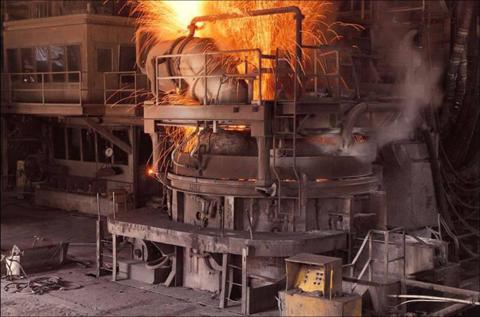 Click to enlarge
ALJ Regional Holdings, Inc. (OTCPK:ALJJ) owns most of KES Acquisition Company, a steel mini-mill that recycles steel from scrap and produces bar flats at a low production cost. They are in the process of selling this subsidiary, their one and only operating business. Following the completion of this deal, the company will be nothing more than $51 million (about $0.86 per share) of cash, over $4 of net operating losses (NOLs) and a CEO with a record of making his shareholders money. With the proceeds from the sale, they will be back at least half of the shares at a price of $0.84-0.86 per share.
Since the chairman has committed to not tender his shares into the buyback, tenderers will have at least 65% of their shares accepted in return for at least $0.84 per share (the price is designed to be the approximate cash value, but ignores the NOLs). We own the equity and intend to tender all of our shares at any price within the $0.84-0.86 range and expect to have anywhere from 65% to 100% of them accepted for a double digit return within the first quarter of 2013.
The catch is that the KES buyer, Optima, has not yet secured financing. Our contention is that they will be able to finance this deal. First of all, they could have walked away last month without penalty but now would have to pay about $3.375 million to walk away. Secondly, we would finance the deal and assume others would too. Thirdly, Optima knows KES well and is an experienced acquirer. They are working with Jeffries advisors to get financing in a strong credit environment. If push comes to shove, it is likely that JEF will simply provide the financing in order to benefit their banking relationship.
We are happy to own this company at this price with this management team with or without our thesis playing out as expected. However, here is what we anticipate will happen. Within the next two months, about 80% of our shares will be accepted in the tender in exchange for $0.85. We will have set up our remaining position, the 20% of our stock that we anticipate will not be accepted, for an average net cost of under $0.30 per share (much less actually, but the cost would be $0.30 for any shares purchased at the price as of this writing). This represents a price of 34% of cash managed by an experienced, trusted CEO with NOLs at his disposal to use in a subsequent venture. He will either find another good deal or will liquidate. He gave shareholders in ALJJ a 30% compounded IRR followed by a process that allowed them to monetize this gain. Given the chance, he is likely to replicate this success.
Disclosure: The author is long ALJJ. The author wrote this article themselves, and it expresses their own opinions. The author is not receiving compensation for it (other than from Seeking Alpha). The author has no business relationship with any company whose stock is mentioned in this article.
Additional disclosure: We own the ALJJ equity and may invest in the debt. Chris DeMuth Jr is a portfolio manager at Rangeley Capital, a partnership that invests with a margin of safety by buying securities at deep discounts to their intrinsic value and unlocking that value through corporate events. In order to maximize total returns for our partners, we reserve the right to make investment decisions regarding any security without further notification except where such notification is required by law.