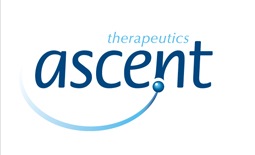 Ascent Therapeutics announced that it has entered into a licensing option agreement through the Novartis Option Fund. Ascent will discover and develop Pepducin drug candidates against a specific GPCR target. The agreement includes an upfront fee and potential milestones totaling over $200 million as well as royalties.
Don't know what Pepducins are? You're not alone. It's hard to keep up with all the imaginary but important sounding names made up by marketers for mildly novel technologies these days. According to their website, they are short peptides that modulate GPCRs in the transmembrane domain or intracellularly by using a lipophilic tether.
The only problem with this claim is that there are a host of small molecules that work allosterically in the TM region. To say "Pepducins" are different because they can bind where small molecules can't is misleading at best. I have no doubt that their mechanism is novel and quite possibly useful… but this is just another example of how the science sometimes isn't enough. It's the science and the marketing that matter.