Finding potential winners in a stock market as bad as this one often seems like a thankless task. Still, no matter how grave the global financial crisis, the global "natural crisis," as many eco-experts have started calling it, continues to grow. In October Britain's Guardian newspaper wrote, "The world is heading for an 'ecological credit crunch' far worse than the current financial crisis because humans are over-using the natural resources of the planet, an international study warns today."
Thanks to an article late last month in The Campbell River Mirror, a small Canadian newspaper, it seems time to remind investors of the prospects for Plutonic Power Corp (OTC:PUOPF).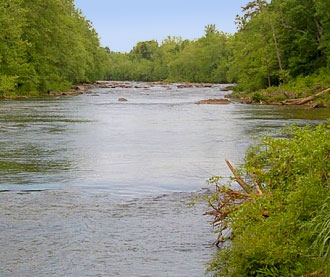 By no means is success guaranteed for Plutonic in 2009. But despite the impact of the credit crunch on General Electric Co.'s (NYSE:GE) own financial services business, GE looks to still be arm-in-arm with Plutonic on what Plutonic has called "the largest single private sector hydroelectric generation investment in Canadian history," as paraphrased by the River Mirror.
Late last month Plutonic and GE Financial Services submitted a $4 billion plan to BC Hydro to build run-of-the-river projects, which is where the natural current of a river is utilized to generate electricity. BC Hydro is in the midst of a multi-year plan aimed at making British Columbia electricity self-sufficient by 2016 using 90% clean domestic generation sources. Plutonic and GE already are partners in a $600 million run-of-the-river project in BC.
BC Hydro reportedly is expected to announce the winning bids between next April and June.
Unless and until Plutonic looks like it will be the winning bidder, the company's stock, which trades on the Toronto Stock Exchange under the symbol PCC, seems likely to hang around $2 to $3 a share, where it's been since the broad market collapse this fall took it down from around $6 to $7 a share.
But how many small green energy providers can say they have GE in their corner?
Disclosure: no positions